Download Canon MX492 Drivers for Windows 10, 8, 7
As we all know, printer is a very important office equipment. Among many printers, canon Pixma MX492 is also a commonly used printer. If you use this printer, this article explains how to download and update mx492 drivers.
Method 1: Update Canon MX492 Printer Drivers Automatically
Updating drivers is a cumbersome task, especially when you don't know how to do that. Sometimes you may download the wrong driver, or an error may show up during the installation process. So if you need to update the driver, to update drivers automatically is a better choice.
Driver Booster is a popular drivers' finder which can help you find the outdated, missing or erroneous drivers, and then download the latest drivers for you. With this software, you can update graphic, audio, keyboard, printer, scanner, mouse drivers easily and fast.
1. Download, install and run Driver Booster on your computer.
2. Click Scan. After that, Driver Booster will start scan all your devices including the Canon MX492 printer driver and recommend the latest driver.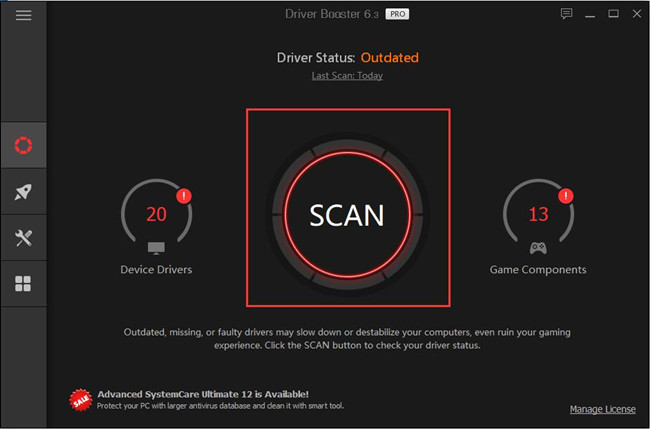 3. Find MX492 printer, and click Update to update this driver.
Here if there are other outdated or missing drivers that need to be updated, you can click Update Now to update all drivers.
Method 2: Download Canon Pixma MX492 Drivers Manually
Some people may choose to manually update their printer drivers. If the first method is not suitable for you, you can also choose this way. Although it will take up some time, this method is very effective. For downloading Canon Pixma MX492 printer drivers and setup files, you can follow the next steps.
1. Go to: Canon MX492 Drivers Download page. Here you can see driver downloads, manuals and services.
2. Click Drivers & Downloads, the page will jump to drivers download location.
3. In the operating system, it will show the detected system. You do not need to select by yourself. If you want to download the Pixma MX492 printer drivers for other systems or other computers, select Windows 7, 8 or other items.
In MX490 series Full Drivers & Package (Windows), click Select and then click Download. Here you will see the printer file is win-mx490-1_1-ucd.exe. And it is also available about how to download and install it.

4. After you downloaded the driver to your computer, double-click the setup file to install it step by step.
Tips: If you encounter any problems while setting up or installing the mx 492 printer, you can visit this link: MX 492 setup document. This online page includes all instructions for you to use your MX 490 series products, such as how to install, how to connect, how to use cloud printing and more.
Method 3: Update MX 492 Printer Drivers in Device Manager
Some people also want to use the device manager to update their drivers. Device manager is Microsoft's built-in hardware management tool. In addition to updating drivers, it can also be used to view the status, model, and other information of the hardware.
1. Open Device Manager.
2. Expand Print queues. Here are some printers, scanners, and virtual devices that are already connected to your computer.
3. Right-click Canon Pixma MX492 Printer and select Update driver.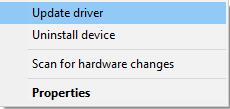 4. Select the first option: Search automatically for updated driver software.
After that, Microsoft will search the latest driver and install it automatically. What you should do is to wait for several seconds.
There is another thing you should know is that if the printer shows a yellow exclamation and if the driver installed failed, you can uninstall the driver at first and then reinstall it again.
More Articles:
Canon PIXMA MG2522 Drivers Download for Windows 10, 8.1, 8, 7
Download Canon MX490 Drivers for Windows 10/8/7/XP/Vista
Download Canon PIXMA TS3122 Driver for Windows 10/8/7/XP/Vista
Tags :
canon
drivers
printer