IObit Advanced SystemCare Pro 12 Review
Review overview
All-In-One ToolBox (Special)
9.6
Summary
Advance System Care is a professional and all-in-one windows software which can protect, clean and fix all things on Windows system.
What Does Advanced SystemCare Pro Do?
In short, Advanced SystemCare is all-in-one software to scan, repair and then optimize system performance and to boost the internet connection. Like Driver Booster, Developed by IObit, Advanced SystemCare is a necessary suite for many users to fix the PC in slow performance or network connection with the passage of time.
It is also worth noting that there are usually three versions of Advanced SystemCare, namely, Advanced SystemCare Free, Pro, and Ultimate. Usually, Advanced SystemCare Pro is what users usually preferred when using this IObit product. That is why IObit Advanced SystemCare Pro 12 Review will come before your sight.
Is Advanced SystemCare Free?
IObit has developed the free version of Advanced SystemCare, which is capable of the one-click solution to PC clean, optimization, and privacy protection. So you can obtain the free Advanced SystemCare software if there is no need for pursuing strengthened performance of this optimization utility.
Nevertheless, after deep research, you can find Advanced SystemCare Pro own much more noteworthy usages. You can know more about it in the following parts.
What are the Functionalities of Advanced SystemCare Pro?
Advanced SystemCare possesses numerous powerful functions for optimizing PC. Among all these functionalities, the most popular ones are cleaning and optimizing the computer, speeding up the system, protecting PC privacy, and fixing various errors with targeted toolboxes.
Furthermore, compared with its free version, IObit Advanced SystemCare Pro offers clients deeper registry clean, 300% faster internet speed, and securer privacy protection. Of course, if needed, it is a good idea to get the most of this tool for your convenience.
Related: MalwareFox Review – Protect Your Computer Against Malware
How Can You Review the Pros and Cons of Advanced SystemCare Pro?
Here come the strengths and weaknesses of IObit Advanced SystemCare. Hence, if you are still wondering whether Advanced SystemCare is worth downloading on your PC for better PC performance or smoother network connection, refer to its pros and cons.
Pros:
1. Clean and Optimize your PC by scanning and then removing up the unnecessary files, registries, software, optimizing startup services and disk, and safeguarding your PC.
2. Speed Up your PC via Turbo Boost, Hardware Accelerate, Deep Optimization, and APP/Toolbar Cleaner.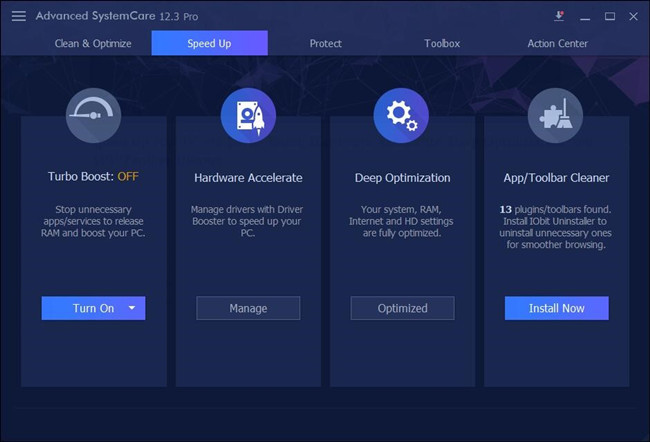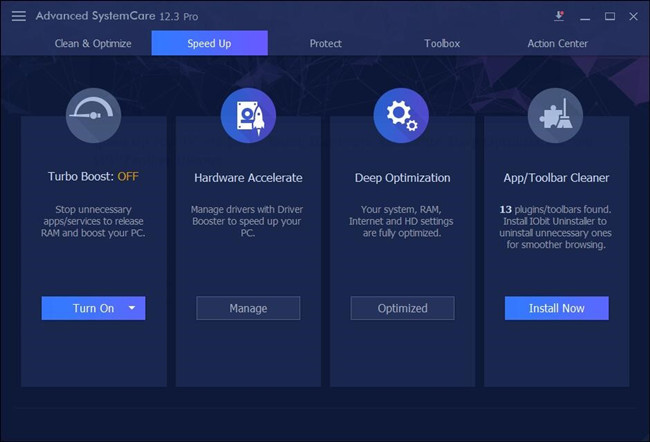 3. Protect PC privacy, browser privacy by way of Real-time Protector, FaceID, Surfing Protection, and Ads Removal and Hompage Advisor.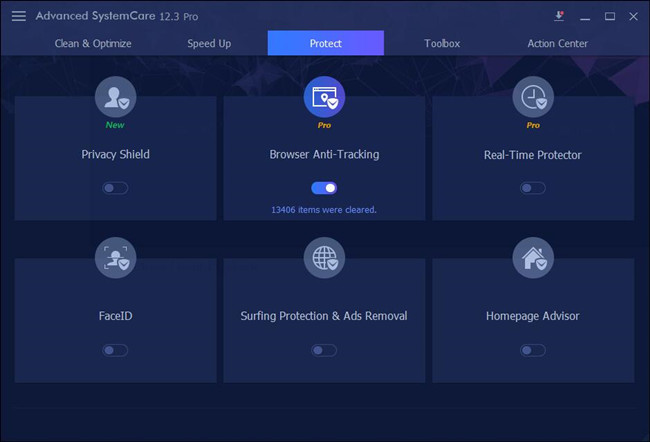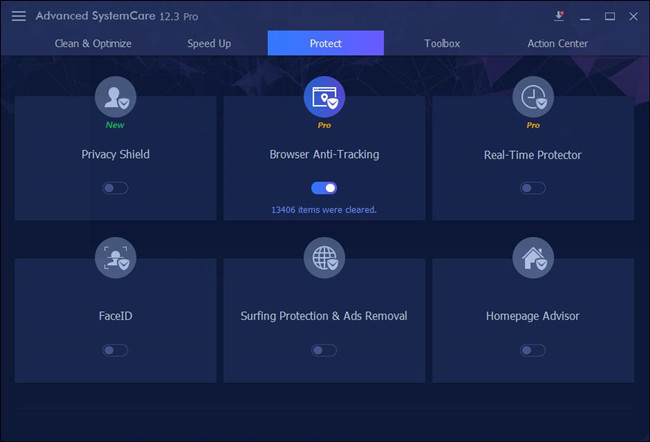 4. Provide you with various Toolboxes for the purpose of System optimization, Security and Repair, and System Clean.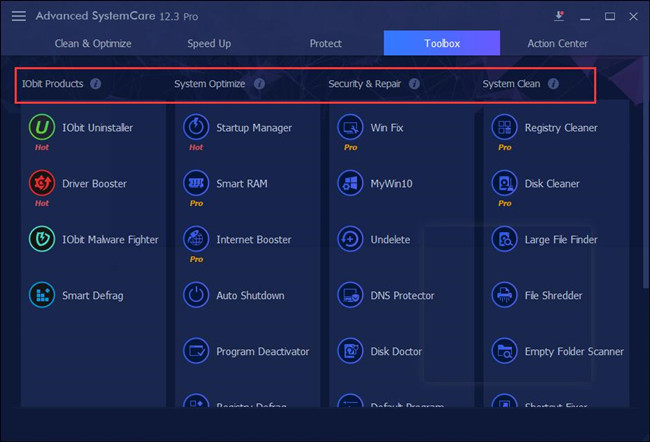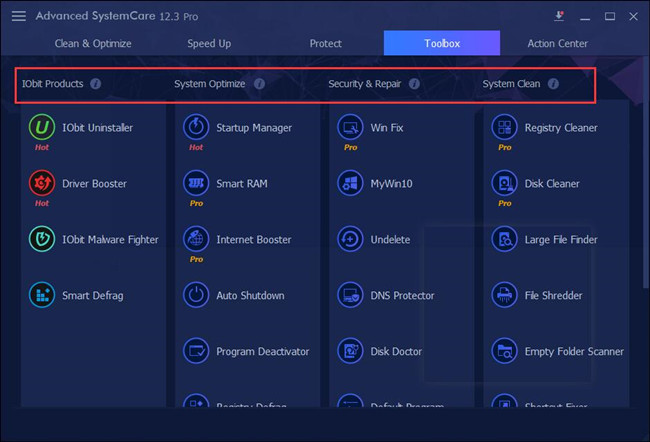 You can also directly get other IObit products like IObit uninstaller, Driver Booster within IObit Advanced SystemCare 12.4, 12.3, 12.2, 12.1, etc.
5. Free up more disk space by defragging the hard drive and cleaning RAM automatically.
6. Keep computer data from being accessed by untrusted applications or programs.
7. Compatible not only with the most recent Windows system, such as Windows 10, 8, 7, but also some older operating systems, like Windows Vista and XP.
8. Offer users a new widget called Performance Monitor supervising RAM, CPU, Disk usage on your PC.
Cons:
1. Some features of Advanced SystemCare require you to download another tool, increasing the threats or risks for the PC.
2. There are some ads for selling products in this tool.
Judging from the advantages and disadvantages of this IObit product, you can see that it is worthwhile to install Advanced SystemCare to optimize system performance, boost internet, and fix all sorts of issues on Windows 10, 8, 7, Vista and XP.
How to Use Advanced SystemCare Pro to Clean and Optimize Windows 10?
The most striking usage of Advanced System Care lies in its Clean and Optimize option. More importantly, Advanced SystemCare affords premium PC cleaning and optimization, including Startup optimization, Privacy Sweep, Junk File Clean, Shortcut Fix, Registry Clean, Spyware Removal, Internet Boost, System Optimization, Registry Defrag, Security Reinforce, Vulnerability Fix and Disk Optimization.
1. Download, install and run Advanced SystemCare on your PC.
2. Check the box of Select All and then hit the Scan.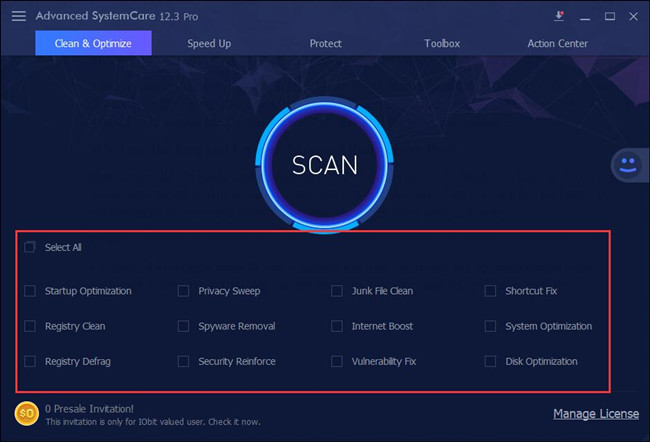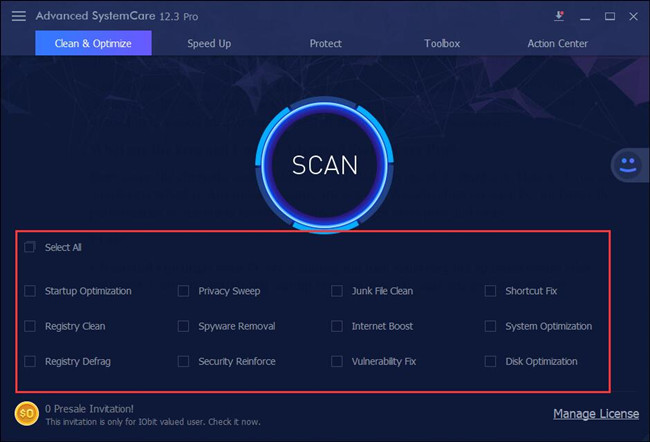 In this way, ASC will begin scanning all the items you chose. And this process will probably last for several minutes.
3. Hit Fix.
ASC is to clean up all the junk files, registries and to optimize all the startup programs or processes or services.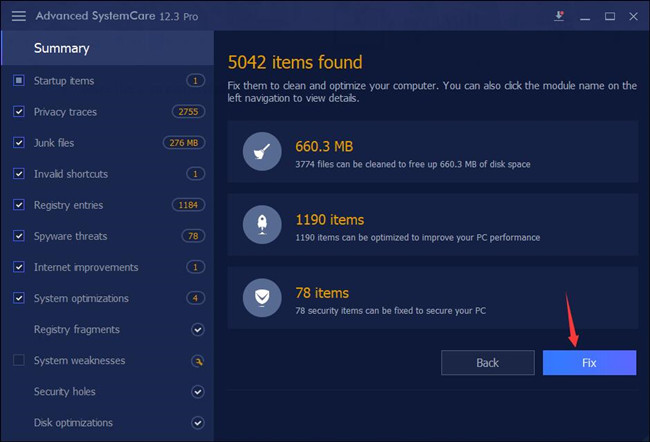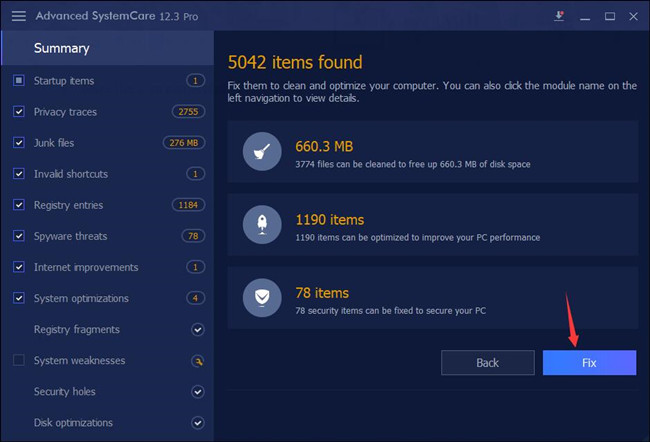 Here so long as the Scan finished, you can see how many items ASC detects and will repair for you.
Understandably, if you would rather scan for some of the items, you can just tick the boxes of them and then click Scan to optimize or clean these tabs.
How to Run Advanced SystemCare to Speed up your PC?
Similar to PC cleaning and optimizing, supposing that you wish to boost the network connection on Windows 10, 8, 7, Vista and XP, just try Advanced SystemCare 12.4, 12.3, 12.1 or whatever. You can simply speed up your PC with Advanced SystemCare Pro.
In Advanced SystemCare, under Speed Up, locate the four choices.
Turbo Boost
You can turn it on for Work Mode, Game Mode, and even Economy mode with little power consumption.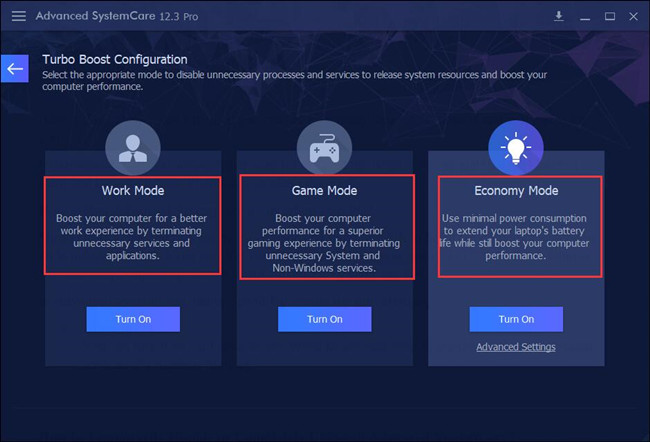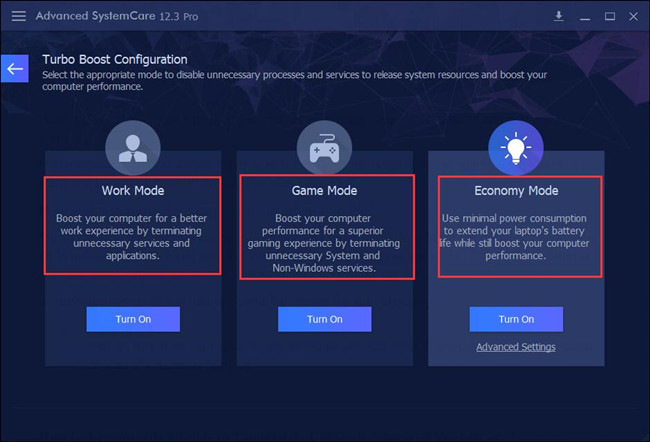 Just choose to Turn on Turbo Boost for one of the modes.
Hardware Accelerate
It will use Driver Booster to speed up your PC from the perspective of drivers.
Deep optimization
Your PC will get better performance now.
App/Toolbar Cleaner
IObit uninstaller will come into use to make sure the unneeded apps or toolbar won't hinder PC from running.
All in all, you may can't wait to make full use of Advanced SystemCare to unlock the sluggish computer.
Overall Review:
It is a review for IObit Advanced SystemCare and it depends on your practical usage of PC. If your PC is old with numerous junk files, registries, shortcuts, malware, you may as well try this Advanced SystemCare to clean and optimize the system. On the other hand, for gamers, it is wise to leave Performance Monitor on PC Desktop so as to perform a real-time scan for Windows 10, 8, 7.