Fixed: MSN Weather Not Working on Windows 10, 8, 7
Does your MSN Weather app stop working? Sometimes, MSN weather discontinued and refused to show the recent weather. Or for some of you, MSN weather won't open, not to mention checking the weather in it. And even if you open this weather app, it crashes or the weather app opens but closes soon automatically. So if you hit upon any errors with MSN weather, the following solutions will be helpful.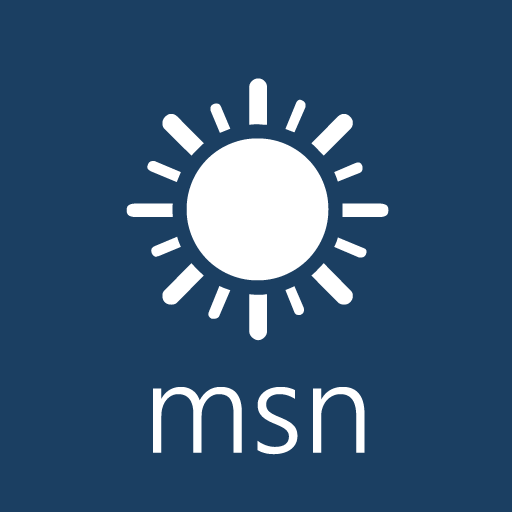 How to Fix MSN Weather App Not Working on Windows 10, 8, 7?
Both the weather app and the operating system are underlying culprits of MSN weather not working. For instance, if the MSN app or Windows system is outdated, you may fail to check the weather in the MSN app. Besides, it is worth noting that in MSN weather, there is an essential part named Live Tile that manage the updated information in the MSN app.
Solutions:
Solution 1: Uninstall and Update MSN Weather app
Odds are that your MSN app is outdated and isn't compatible with the system, so MSN weather app isn't working on Windows 10, 8, 8.1, 7. Or the weather app is corrupted, it is natural that MSN weather app doesn't work. Hence, there is much need for you to get rid of the problematic app and then download the latest MSN weather app for Windows 10.
Uninstall MSN weather in Control Panel:
2. Find out Programs > Uninstall a program. Here you would better View by Categories to pinpoint the items more easily.
3. In Programs and Features, locate MSN Weather app and right click it to Uninstall the program.
4. Reboot your PC to take effect.
Update MSN Weather app:
1. Go to Microsoft Store.
2. Search msn weather in the search box and then hit Download to get MSN weather app downloaded.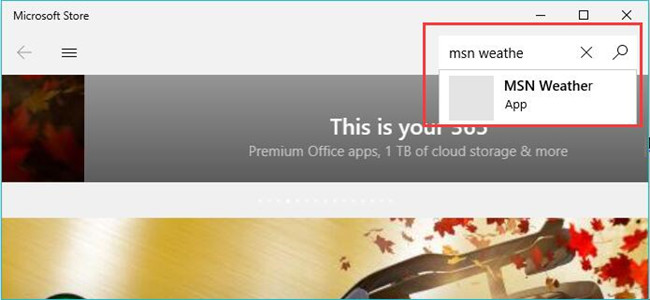 Since MSN weather is developed by Microsoft Corporation, it is feasible that you download this weather app in Microsoft Store directly. After you downloaded MSN weather app, open it to see if it is working well.
Related: How to Fix Slow Internet Speed on Windows 10
Solution 2: Turn off Live Tile
It is said that Live Tile is designed to allow Windows users to check app information at a glance with no need to open the app. For MSN weather app, Live Tile is useful to display the weather forecast. Normally, you can manage Live Tile as you wish. Here, now that MSN Weather stopped working, you may as well just turn Live Tile off to see if it works.
1. Hit the Start menu and then find out the MSN Weather app.
2. Right click MSN Weather app and then choose More > Turn Live Tile off.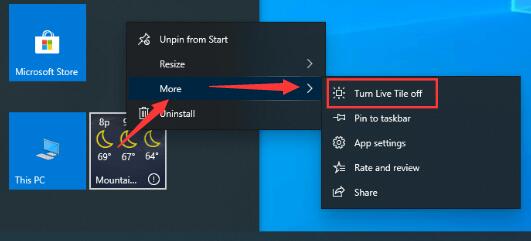 Now, you can open MSN Weather to check the weather of the current location and any locations in the world as well. And this solution may also be applicable to solve MSN Weather app Live Tile keeps stopping.
Related: How to Adjust Start Menu Tiles?
Solution 3: Reset MSN Weather app
Moreover, it is also useful that you try to reset the MSN Weather in order to fix the corruptions in it. And that will not delete the MSN app but reset the settings of it.
1. Go to Start > Settings > Apps.
2. Under Apps & features, scroll down to find out MSN Weather.
3. Click MSN Weather app to open its Advanced options > Reset.

Check the weather of your city in Windows 10 weather app as you wish.
Solution 4: Check for Windows Update
If methods above are useless, Windows 10, 8, 7 weather app just doesn't work, maybe you should try to update the system. Some new updates of Windows system will help fix bugs for you, especially the Microsoft-based apps.
1. Go to Start > Settings > Update & Security.
2. Under Windows Update, hit Check for updates.
Upon Windows updates installed, open MSN weather app and you can find MSN Weather not working on Windows 10 removed. In most cases, it can also resolve MSN Weather app installs but not working after Creators Update.
Related: Favorites Missing on Microsoft Edge on Windows 10
Solution 5: Run Microsoft Store App
As mentioned above, MSN Weather app is a Microsoft app, so it may work to use Windows Store Apps troubleshooter to troubleshoot the MSN weather error on Windows 10.
1. Search troubleshoot in the search box and then scroll down to locate Windows Store Apps.
2. Then hit it to Run the troubleshooter of Windows Store Apps.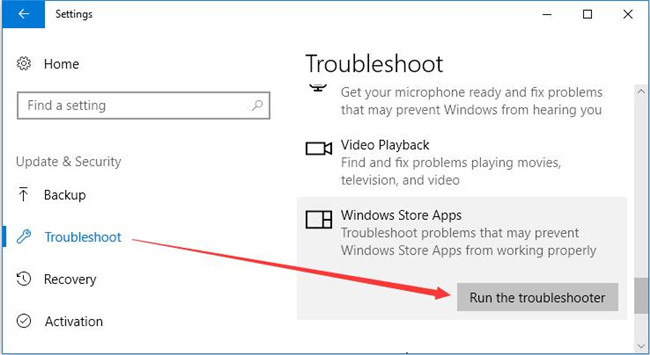 Once this troubleshooter prompts you how to fix this MSN Weather not opening or not working issue, try to apply the fixes. That may help fix the MSN weather error automatically.
In a word, above are the most effective solutions to solve MSN Weather app not working on Windows 10, 8, 7.
Tags :
microsoft