After updating to the latest Firefox version, many users start wondering "is Firefox down". A web page is slowing down Firefox, causing it slow in loading on Windows 10, 8, 7.
Normally, when users get the error message, "A web page is slowing down your browser" on Molliza Firefox, it will then offer you two options, "Wait" or "Stop". Even if you hit both of these two options, that web page is delayed and does not respond after you launched it for a long time.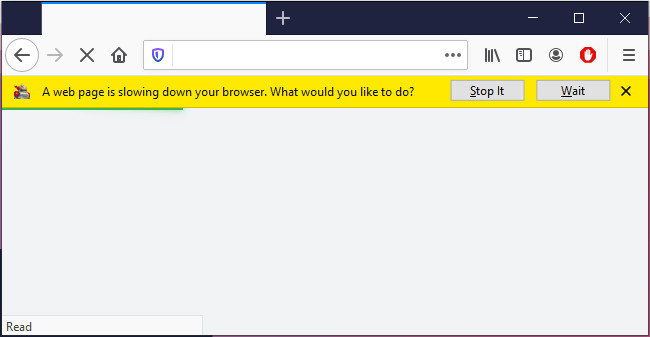 What is slowing down the Firefox Browser?
You may run into Firefox this web page is slow on certain websites like Facebook, YouTube, and Salesforce. Sometimes, it will also warn you that a script on this page may be busy.
The accumulated cookies, browsing data, and problematic Firefox settings, and outdated display drivers are likely to slow down the browser. Firefox just fails to respond to your needs and react to load the webpage for you.
How to Fix "A Web Page is slowing down Your Browser"?
Firefox is not down. But something went wrong with Molliza Firefox, thus web pages cannot run as smoothly as before. To fix the slow Firefox when you are browsing a certain webpage, you might as well try the following solutions.
Solutions:
Solution 1: Clear Firefox Cookies and Browsing data
Cookies and browsing data on Firefox are possible culprits of the slow Firefox pages. If you have searched on this website for a long time, you can try to delete the cookies and browsing data to check whether the web page will still slow down the browser.
1. Double click the Firefox shortcut on your desktop to open this browser.
2. In Firefox, on the right left corner, find out Tools > History > Clear Recent History.
3. Under Time range to clear, select Everything.
4. Tick the boxes of items to be deleted, including Browsing & Downloads, Form & Search History, Cookies, Cache, and Active Logins.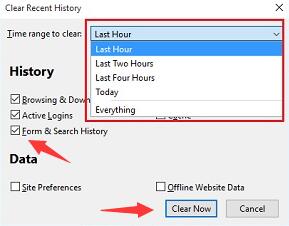 5. Click Clear Now to delete the cookies and browsing data.
Without the corrupt cookies or search history, you can navigate to the webpage again to check whether it fails to load and slows down the browser.
Solution 2: Disable Adobe Flash Protected Mode
For computers on 32-bit systems, Adobe Flash Protected Mode is available on Firefox to protect your browser from viruses and malicious software. However, it is also admitted that this mode tends to affect the performance of Firefox, for example, causing crashes to this browser. Hence, you can just decide to disable this Adobe Flash Protected Mode.
1. In Firefox, on the right corner, hit Add-ons.
2. Under Plugins, check the box of "Enable Adobe Flash protected".

3. Reboot the Firefox browser.
You can then try to open the website to see if the web page loads slowly on Firefox as if showing Firefox is down. If, it implies that the Adobe Flash protected mode is not to blame for the Firefox browser running slowly.
Solution 3: Update the Graphics Driver
The graphics card is responsible for the display on your system. When a web page is slowing down your browser and can't be loaded, it may hint that the graphics card stumbles upon errors. Among the graphics card issues, the graphics driver is the most to blame.
In this way, ensuring the display driver is compatible with the system with improved performance is necessary. Here Driver Booster is recommendable to help you download the latest graphics driver automatically.
1. Download, install and run Driver Booster.
2. Click the Scan button.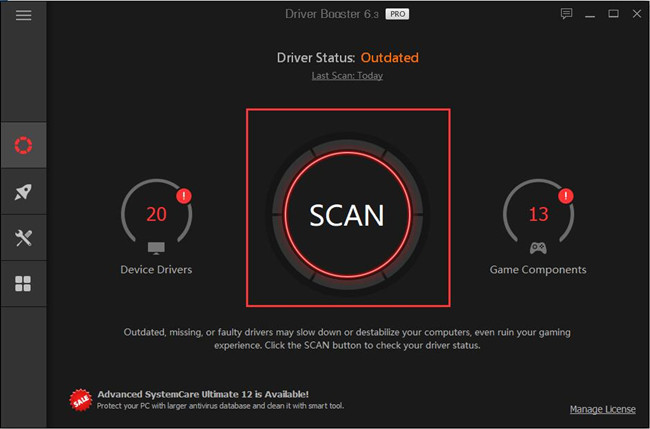 3. In the scanning result, find out Display adapters and then hit Update.
Solution 4: Change Firefox Settings
You can also try to modify the configurations of Firefox to resolve a web page slow loading issue on a browser like Firefox. For some users, going to about: config page in Firefox and changing some of the settings work well to get rid of the Firefox loading slow error. Meanwhile, Firefox video settings may also result in the browser web page not loading or loading slowly, so you can also take time to modify it.
Part 1: Change Firefox Settings in "about:config":
1. In Firefox, enter about:config in Firefox address bar and then hit Enter.

2. In the next pop-up, click "I accept the risk".
3. Then type in processHang in the Firefox search bar.
4. Change from True to False for two options: ipc.processHangMonitor and dom.ipc.reportProcessHangs.

Part 2: Change Firefox Video Settings
1. In Firefox, copy and paste the address about:preferences#privacy in the address bar and then press
2. Under Privacy & Security > Permission, find out Prevent accessibility services and disable them.
3. Under General > Performance, uncheck the box of Use recommended performance settings.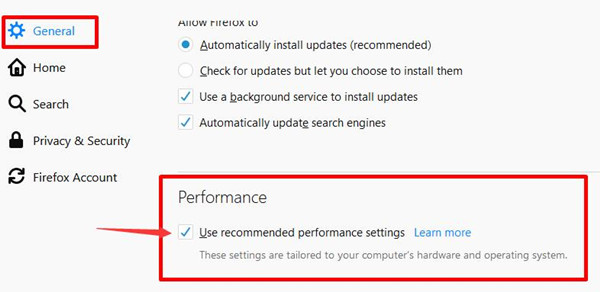 Close Firefox and then re-launch it again. You can open YouTube, Facebook, or any other web page that slowed down Firefox as smoothly as before.
Solution 5: Fix YouTube Slow on Firefox
Some users encounter "a web page is slowing down your browser" after updating the Firefox. On some web pages that require many resources like YouTube, Firefox seems down and does not react. That may lie in the conflicts between YouTube and Firefox. Interestingly, it is reported that it is not restoring Firefox but YouTube helps fix this webpage slowing down the Firefox issue.
1. In Firefox, input Youtube.com in the address bar to navigate to the YouTube website.
2. On the top right corner of the YouTube web page, locate and hit your profile icon and then select Restore old YouTube.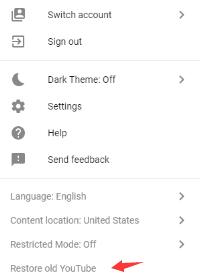 After that, refresh the YouTube web page or restart the Firefox browser. You can notice that Firefox a web page will not be slow on YouTube due to the old designs of this website.
Summary:
When you receive the error message, "a website is slowing your browser, stop or wait", you can manage to stop the slow Firefox by disabling Adobe Flash Protected mode, modifying Firefox settings, and updating the graphics driver for the PC. A web page will not slow down your browser after that.