Download PreSonus AudioBox USB Driver for Windows 11, 10, 8, 7, and Mac
Here is the problem facing some of you: after upgrading the system to Windows 10 or Windows 11, you tried to plug the PreSonus AudioBox in Windows to install the AudioBox driver, but this audio device could only work as a playback device, and it displayed an error message that "the AudioBox USB driver is unavailable in Windows Device Manager".

For users, the PreSonus AudioBox USB is a screaming-loud headphone output that guarantees that users can hear the music loud and clearly.
And this audio device is USB bus-powered, thus users can record with it anytime and anywhere by connecting it with a laptop. But some of you may encounter AudioBox USB not recording error on Windows 11/10 or Mac.
Chances are that some of you hit upon the PreSonus AudioBox driver issue, or you just fail to install an AudioBox USB 96 driver using the right way. Hence, you can move on to refer to the effective methods to download the PreSonus AudioBox USB driver on Windows 11, 10, 8, 7, and Mac.
If you tried these methods, but the AudioBox USB driver is still unavailable or the AudioBox USB is just not working well, you need to refer to the article: How to fix PreSonus AudioBox USB issues.
How to Download and Update the AudioBox USB Driver on Windows and Mac?
There are three ways for you to update the PreSonus AudioBox driver for Windows and Mac systems. You can select one of them that best suits your need.
By updating the AudioBox driver, the "AudioBox USB driver may be unavailable" or any AudioBox driver issue can be resolved since the PreSonus AudioBox USB is detected compatible with Windows or Mac systems. As such, try the below methods to download PreSonus AudioBox USB 96, 22VSL, and ITWO driver on Windows and Mac.
Methods:
Method 1: Update AudioBox USB Driver Automatically
As some of you are unable to update AudioBox drivers on your own, it may be a good option for you to resort to a professional and automatic tool to automatically update the AudioBox USB drivers.
In this place, Driver Booster is recommendable considering the efficiency and professionalism of this tool in downloading drivers. Now, try to use Driver Booster to get the latest AudioBox USB Presonus driver immediately.
1. Download, install and run Driver Booster.
2. Click the Scan button in this program.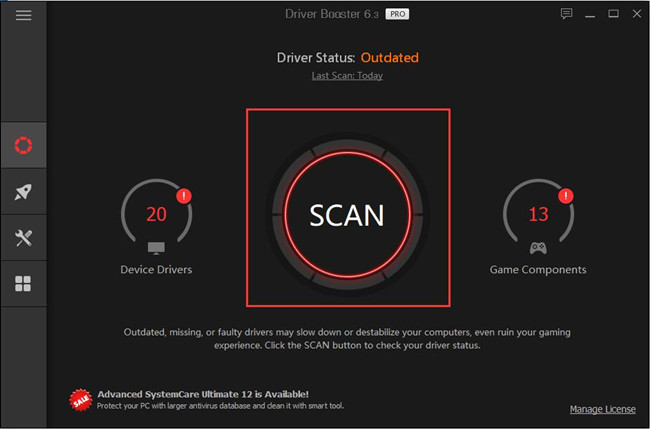 3. In the search result, scroll down to locate the PreSonus AudioBox USB driver and Update it automatically by Driver Booster.
Allow Driver Booster to download and install the right AudioBox USB driver.
With the newly updated AudioBox USB driver, connect the PreSonus AudioBox USB to the laptop to see if Windows and Mac not recognizing the PreSonus AudioBox USB will appear again.
Method 2: Download AudioBox USB Driver Manually
For some users, it may be preferred that you try to go to PreSonus's official website to find out the latest AudioBox drivers. In this way, there is no need for you to download any third-party software to help you download AudioBox USB drivers.
1. Navigate to PreSonus's official website.
2. Type in your PreSonus AudioBox USB model and the operating system version. Here you can select PreSonus AudioBox USB 96 and Windows 10 64-bit.

3. Find out the driver for the AudioBox USB 96 and Download it on your computer.
4. Follow the on-screen instructions to finish installing the audiobox USB driver on Windows or Mac.
Try to connect the AudioBox USB to your laptop to see whether the error that "Driver is unavailable" or AudioBox USB driver not found is resolved.
On the PreSonus website, it is also available for you to download all PreSonus drivers on Windows or Mac, such as PreSonus StudioLive 64S driver, AudioBox itwo driver, Studio24c driver, and ERIS E3.5 driver.
Note: What is PreSonus Universal Control Used for? How to Download PreSonus AudioBox USB Driver using Universal Control?
Many users have seen the Universal Control on the PreSonus website, but few of you can understand what this application does for the PreSonus products like PreSonus AudioBox.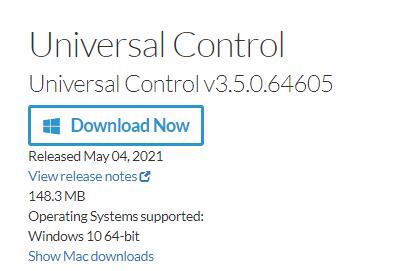 Simply put, the Universal Control is a standalone application provided by PreSonus on which all FireStudio interfaces and Studio Live Mixers can operate once connected to your PC. It is said that users can also download drivers in the Universal Control.
If needed, you can also download PreSonus Universal Control to keep AudioBox USB drivers up-to-date. Even in some cases, it is possible that AudioBox not working can be fixed.
Method 3: Update PreSonus AudioBox USB Driver in Device Manager
Especially, some users complained that it may be insecure to rely on a third-party tool to update AudioBox drivers, and it is also troublesome to install the driver manually. In this regard, a Windows-embedded tool,
Device Manager, is recommended to try to download the latest AudioBox USB drivers on Windows 10. With this tool, you can install the AudioBox driver as you wish.
1. Open Device Manager.
2. Pinpoint AudioBox USB device and right click it to Update driver.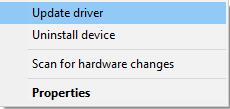 3. Search automatically for the updated driver.
Wait until Device Manager finds out and recommends an up-to-date driver for your AudioBox USB device. Normally, when the new driver is installed, Windows 11, 10, 8, 7 can detect it and get your PreSonus AudioBox USB to run.
In short, this post walks you through the most effective methods to download the latest AudioBox USB drivers on Windows and Mac. Possibly, problems like the AudioBox USB "driver is unavailable" or "driver is not found" can be removed here.
More Articles:
Download Intel USB 3.0 eXtensible Host Controller Driver for Windows 11/10
Fix Prolific USB to Serial Comm Port Driver Error on Windows 11/10
[Fixed] C-Media USB Audio Device Drivers Not Installed on Windows 11/10
Tags :
audio issues
drivers
usb issues