Resolved: Fortnite Error Code 91 on Windows 10, 8, 7
Ever since the release of Fortnite, it has been warmly welcomed by gamers worldwide. However, some Fortnite error codes negatively affect your gaming experience. Among these codes, error code -91 Fortnite can be nothing uncommon and plagues numerous gamers.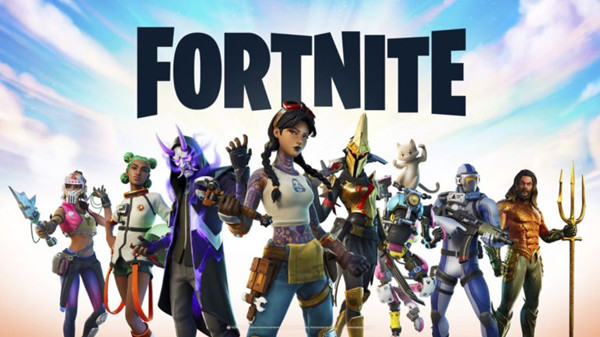 When you run into Fortnite error code 91 on PC or any other gaming platform like PS4, Xbox One, or even Mobile phone, it warns you of an error message that "The party is currently not responding to join the requests. Please try again later" or "Party services are currently experiencing technical difficulties.
When this Fortnite error code comes up, you may usually fail to join the party of your teammates. You need to fix this Fortnite game error as soon as possible to join your teammate to play Fortnite together.
Why is there an Error Code on Fortnite?
The Fortnite error code 91 is mainly caused by the connectivity issues between the gaming platform like your computer or Xbox One and the Fortnite. With this connection problem, you just can't join a team and play the game with others.
After examinations and tests, it is found that common causes of this Fortnite error 21 code are game server errors, game file integrity, network errors on the gaming platform like PC, and server problems with the party to be joined in the game.
Based on the understandings of the reasons for error code -91 Fortnite, it is high time that you start to fix this Fortnite error immediately.
How Do I Fix Error Code 91 on Fortnite?
It is mentioned above that Fortnite error code 91 lies in network connectivity issues, so you would better try the following solutions to troubleshoot both the connectivity on the gaming platform like the PC and the game. Meanwhile, take some measures to check common Fortnite issues. That may also help you remove the code error 91 on Fortnite.
Solutions:
Solution 1: Restart Fortnite
Once you meet with Fortnite error code 91 with a certain warning message prompting you that you can't join at a party and play the game with the team, try to close Fortnite at once. It is likely that there are some crashes or any unknown errors pop up, being you the Fortnite error.
Or sometimes, even the connectivity issue in the game will be automatically resolved by the game itself after you re-launch it.
Solution 2: Check Fortnite Game Server
No matter you are encountering Fortnite error code 91 on a computer or PS4 or any other gaming platform, it is likely that the game server if the Fortnite runs into issues that it reminds you of an error with a code of 91 or 86 or any other.
Needless to say, the game server is essential for you to play games including Fortnite in that a server, also called a host, is the authoritative source of gaming events in a multiplayer video game. And it is also the server that transmits enough data about the internal state to allow the connected clients to maintain their version of the game world as it displays.
In short, once the game server hits upon an issue, gamers cannot connect with the internal state of the game developer to cause the game not to display. So when you see the Fortnite error code 91 or any other error codes, try to consult online whether your game server encounters errors and contact Fortnite Support. After that, check whether you can join the party in Fortnite.
Solution 3: Verify Fortnite Game Files
It is natural that Fortnite errors will show up if the Fortnite game files are corrupted or disordered for unknown reasons. In this case, when your Fortnite stumbles upon error code – 91 Fortnite on PC, Xbox One, or any other gaming platform, you may need to verify the Fortnite files.
1. Open Epic Games Launcher.
2. Go to Library > Settings > Verify.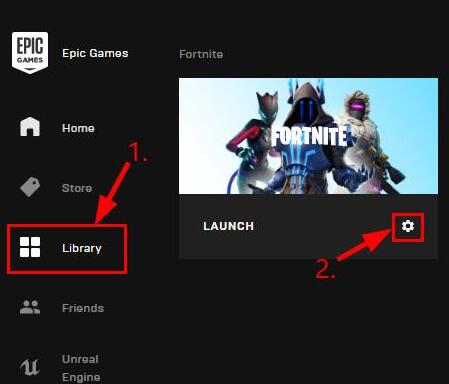 Then files of the game will be verified. If there are any missing or corrupted files, it will show you. This method is proved to be useful to resolve other Fortnite issues like Fornite won't launch on Windows and Mac.
Solution 4: Try to Join in another Party
Some gamers reported an unexpected trick to us when they were trying to resolve the error code 91 Fortnite on PC. That is, try to switch to another party.
Some gamers found that they will be promoted the error code 91 when joining a party in Fortnite, but when they tried to join in another party, it succeeded. Or sometimes, instead of joining in a public party, joining in a private party does help to fix Fortnite error code -91.
Therefore, it is worth a shot for you to switch to another party to see if the error message "The party is currently not responding to join requests. Please try again later" will come up again.
Solution 5: Restart the Computer
If fixing this Fortnite error from the perspective of the game itself did not work for you, you may as well troubleshoot this problem from the gaming platform, including PC, Xbox One, PS4, Mobile phone, or Nintendo Switch.
The first thing you can try to do is to reboot the device. It is said that sometimes, a restart of the device will be helpful to get a start fresh from the gaming platform. Here, restarting your PC and then check whether Fortnite error code 91 persists.
Solution 6: Power Cycle the Network Hardware
It is discussed above that error code -91 Fortnite is a connectivity issue. Therefore, now that you failed to fix it by dealing with the network issues on the side of Fortnite, now you may need to take some ways to ensure there is not any network connectivity issue on the gaming platform like your computer.
To do that, it is rather necessary for you to power cycle the network modem resolve the network issues.
1. Disconnect the network on your computer.
2. Power off the network modem or router and wait for one minute.
3. Power on the modem again.
Launch the game and check whether you can join the party and play Fortnite as usual.
Normally, if your Fortnite error code 91 is caused by the network issues on Windows systems, power cycling the network hardware will reset all the network settings, so you may now join any party in this game.
Solution 7: Update the Network Driver
Apart from powering cycling the network equipment, you should also try to update the network driver on Windows 10 to guarantee that the driver is compatible with the system and will not cause any connectivity problems to the game.
Here, to save your time and help you quickly and precisely find and download the network driver, Driver Booster is recommended to help you search, download, and install the latest network driver automatically.
1. Download, install and run Driver Booster.
2. Click the Scan button.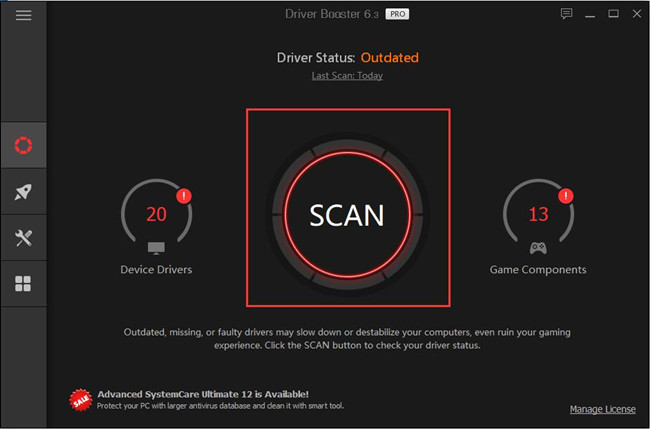 3. Find out the network driver and then click Update to start downloading the driver.
Once the up-to-date network driver is installed on your PC, launch the game and try joining in a team to see if you can do that without being informed of error code 91 on Fortnite.
Solution 8: Uninstall and Reinstall Fortnite
Lastly, after you have tried all the solutions above but Fortnite error code 91 remains and you just can't join in any party, perhaps you have to remove the problematic game and reinstall it from the Epic Official website.
To uninstall Fortnite:
1. Open Control Panel.
2. Find out Programs > Uninstall a program. View by Categories to locate the items quickly.
3. In Programs and Features, locate and right click the Fortnite game to Uninstall it.
To download a new Fortnite, just navigate to the Epic website to search for, download, and install the gaming software on your device. With the new game, it is no doubt that there will be no more Fortnite 91 error code.
In a words, you can find solutions in this post to effectively fix Fortnite error code -91 to join a party in this game freely.
More Articles:
Fixed: Fortnite Mic Not Working on Windows 10, 8, 7 and Mac
A Complete Guide to Fortnite System Requirements
Tags :
error code