[3 Ways] Download SteelSeries Arctis 7 Drivers on Windows and Mac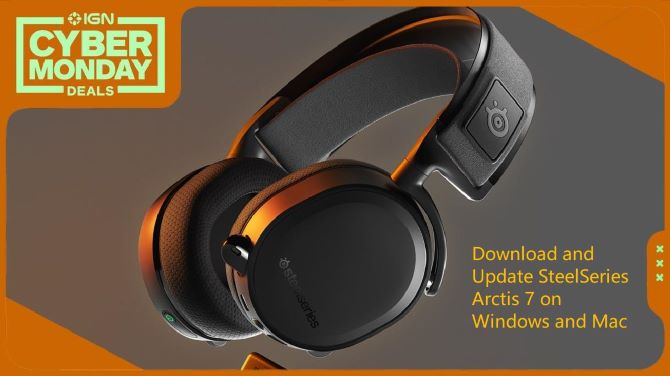 Widely regarded as the best microphone in gaming, the SteelSeries Arctis 7 headset delivers studio-quality voice clarity and background noise cancellation. However, outdated audio drivers may prevent this device from functioning properly if you do not have the latest audio drivers installed. In this case, you need to update your SteelSeries Arctis 7 drivers.
You can do this using Device Manager, Driver Booster, and the manufacturer's website. You can choose either a manual or automatic method to update drivers. We'll show you how to do this on a Windows 10 or 11 PC as well as a Mac.
Method 1: Update SteelSeries Arctis 7 driver with Device Manager
If your SteelSeries Arctis headset suddenly stops working, this could mean a missing, defective, or outdated driver. The easiest way to update your audio drivers is to use Windows' built-in Device Manager tool. This tool automatically finds and installs the latest drivers for your device, including your sound card drivers. Before trying other complicated methods, let's try this method first.
Windows Device Manager provides many official and certified drivers. While these are usually not the latest drivers, they tend to be stable and should work well with your computer's sound card or chip.
Here's how to update your SteelSeries Arctis 7 drivers using Device Manager:
Step 1: Right-click the Start button and choose Device Manager to open it.
Step 2: Expand the Sound, video and game controllers category.
Step 3: Right-click your SteelSeries Arctis 7 audio driver, and choose Update driver.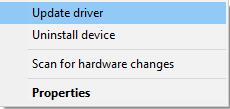 Step 4: Choose Search automatically for updated driver software.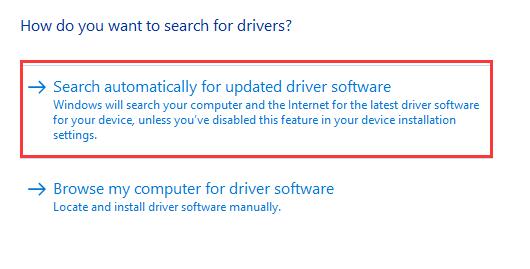 Step 5: If newer drivers are available for your SteelSeries Arctis 7 audio device, follow the on-screen instructions to install them.
However, if you still find that your SteelSeries Arctis device is not working correctly or that Device Manager does not find drivers to update, in this case, you need to turn to the next method to find the latest driver automatically.
Method 2: Automatically update SteelSeries Arctis 7 driver (Recommended)
If you can't get the latest SteelSeries Arctis 7 driver through Device Manager, you can either update manually from the product manufacturer or use a driver update software to update automatically. If you are not sure whether you need to update your drivers, or which drivers do need to be updated, at this time, using a driver update tool is the best for you. This allows you to assess your driver's needs and provide you with one-click updates without any commitment.
Driver Booster is an excellent software program that automatically updates your drivers. It detects outdated device drivers on your PC, finds newer versions online, then downloads and installs them to update your drivers and ultimately improve your Windows computer's performance. Rest assured, the whole process is so easy that anyone can use it without any hassle as you don't need any skills.
Driver Booster checks your drivers against a huge database of over 8 million drivers. It also lets you backup drivers and restore them when needed. This feature is essential as some driver updates can cause malfunctions.
In this case, you just need to revert to the backup version and let your PC run as usual. Therefore, you can use Driver Booster to update the SteelSeries Arctis 7 driver with confidence.
Step 1: Download, install and open Driver Booster from the official site.
Step 2: Click the Scan button and wait for the scanning to be completed.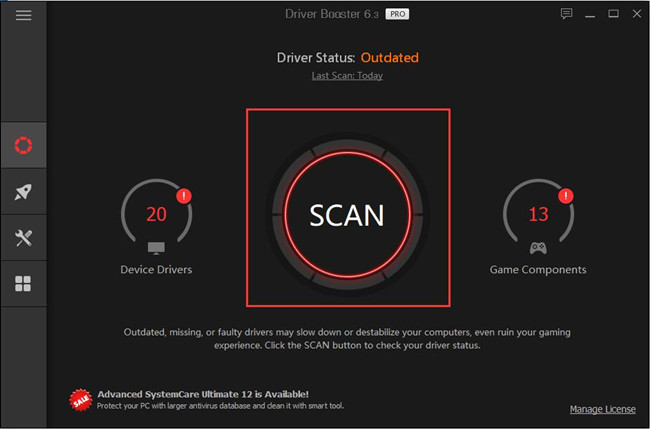 Driver Booster scans all of your computer's drivers and reports a list of outdated and missing drivers. Afterward, you can download the latest version for an outdated version or a new version for a missing one.
Step 3: Click the Update icon next to your SteelSeries Arctis 7 device to download the latest driver.
Tips: You can also click Update Now at the top right to update all outdated and missing drivers.
Method 3: Download SteelSeries GG to update SteelSeries Arctis 7 driver
SteelSeries Arctis 7 microphones must be updated to the latest audio drivers to work properly on your PC. Not having the latest audio drivers will prevent it from working. If you're not inclined towards third-party auto-update tools, you can also download the latest drivers entirely on your own from SteelSeries's official website. Each manufacturer provides basic drivers for use with their audio hardware.
Visit the manufacturer's website, where you should be able to find and download the drivers. You may want to search their support pages, which are usually easy to find. But just know that updating your SteelSeries Arctis 7 drivers manually can be tedious, even for advanced computer users.
So, to help guide you, we've provided step-by-step instructions.
Step 1: Visit the downloading page of SteelSeries GG.
Step 2: Download the official tool to update your SteelSeries Arctis 7 device.
Make sure your operating system. For Windows users, click the first icon below.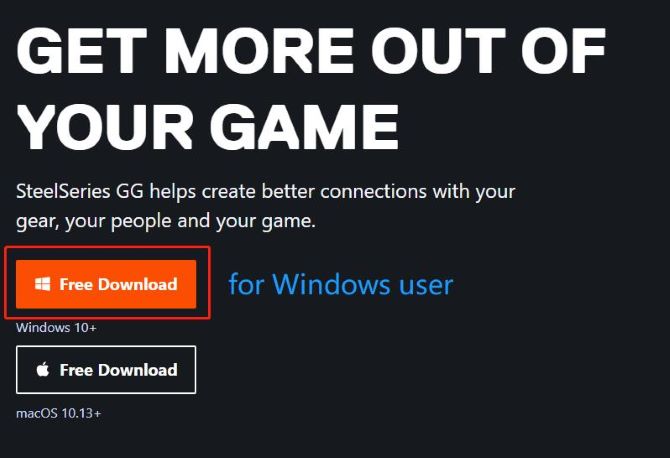 For Mac users, please click the second button to download SteelSeries GG for Mac.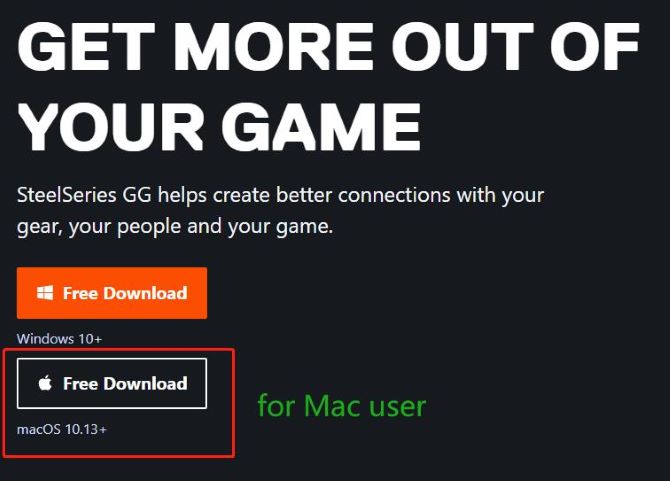 Tips: SteelSeries GG helps create a better connection with your gear, people, and game. And it can also help you update your SteelSeries Arctis 7 device.
FAQ about SteelSeries Arctis 7 driver
Q1: Is SteelSeries Engine necessary for Arctis 7?
No. SteelSeries Engine software is not required to use Arctis 7. However, it does offer the option to customize EQ profiles for individual games.
Q2: Why won't my Arctis 7 work on PC?
If your Arctis 7 fails to turn on, first check to make sure the USB port you are using is supplying enough power to charge the headset and that the charging cable is not damaged.
Q3: What is SteelSeries GG?
SteelSeries GG is a software package to manage your gaming setup with.
Q4: Can you use Arctis 7 without a transmitter?
No. The Arctis 7 headphones aren't Bluetooth or Wi-Fi enabled, so you'll need to use the headset's transceiver.
Q5: What is SteelSeries Engine for?
SteelSeries Engine is an application that combines all the common functions of players so that each key and function can be easily customized to suit the player's play style.
Tags :
drivers
microphone