How to Update Bluetooth Driver on Windows 10, 8, 7
Normally, so long as you connect a Bluetooth device to Windows 10, your PC will automatically install a Bluetooth driver for the device to make it run well for you. But it is also common that Bluetooth device failed to work to Windows 10, for instance, Bluetooth speaker not detected.
There are many different Bluetooth errors due to the outdated or missing or corrupted Bluetooth driver on Windows 10. Among them, you will probably encounter Bluetooth peripheral device does not have a driver or Bluetooth the device is not configured correctly or this device can't start Bluetooth or Microsoft Bluetooth Enumerator not working on Windows 7, 8, 10 and 11.
Whatever, either you feel like updating the Bluetooth driver to enhance the performance of the device or fixing Bluetooth not working error on Windows 10, get ahead to download the driver of the latest version.
How Do I Update Bluetooth Driver Windows 10?
Before you try to update the drivers for Bluetooth devices, if you are not so sure, you are supposed to check if you have Bluetooth on your PC. If you do have, but the Bluetooth is not showing up in Device Manager or there is no Bluetooth at all on Windows 10, be ready to update Bluetooth drivers on Windows 10.
There are mainly three methods available for you to update the Bluetooth, namely, in Device Manager, from the official site and the third-party driver tool. There is a high probability that you need to choose a suitable way in your case to fix Bluetooth out of work issue on Windows 10.
Methods:
1. Update Bluetooth Driver Automatically
2. Update Bluetooth Driver in Device Manager
3. Update Bluetooth Driver Manually
If you can update the driver for your Bluetooth device quickly, it is likely that the Bluetooth error, Bluetooth not finding devices or couldn't be found if you connect the headphone to PC can be easily fixed as well.
Method 1: Update Bluetooth Driver Automatically
First off, to quickly download the Bluetooth speaker driver, Bluetooth keyboard driver, Bluetooth mouse driver, you might as well take advantage of Driver Booster to update the driver automatically. If you have more than one driver to be updated, Driver Booster is able to update all the Bluetooth driver at one stop.
1. Download, install and run Driver Booster.
2. Click the Scan button.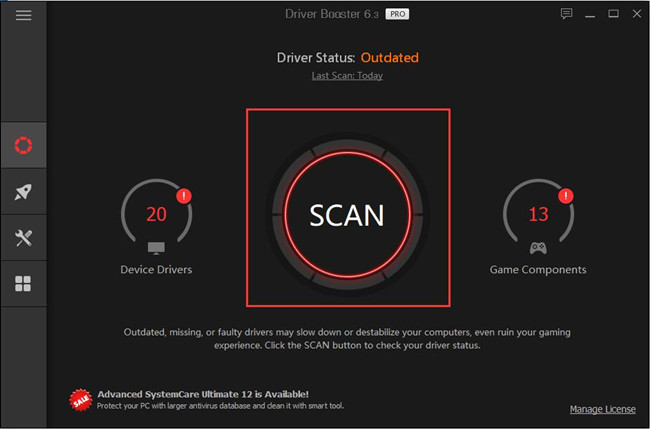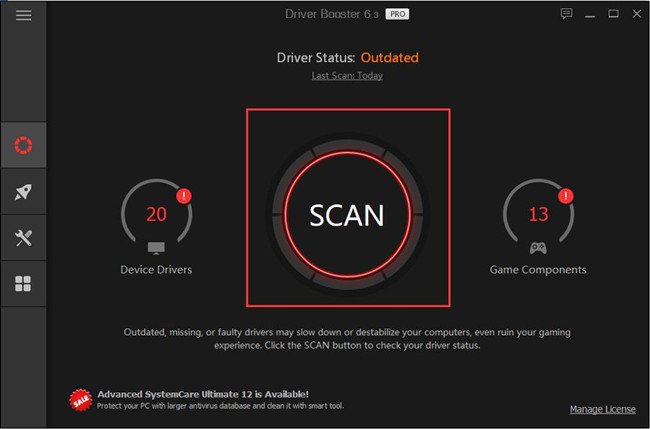 Then you will notice that Driver Booster starts scanning for your PC from 0% to 100% until it detects all the devices driver errors on Windows 10, including Bluetooth driver problems.
3. Then in the search result, locate Bluetooth and choose to let Driver Booster update the Bluetooth driver automatically.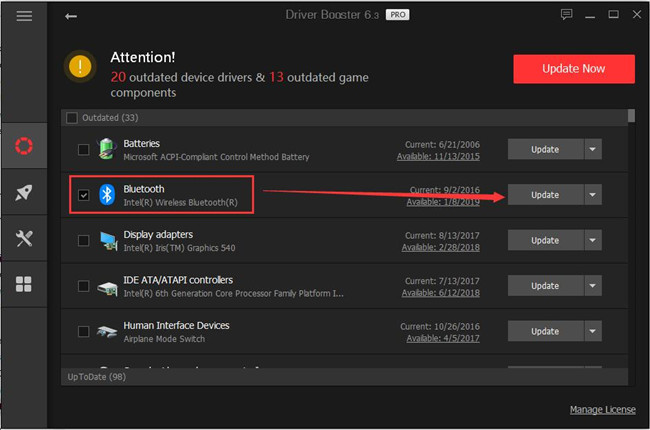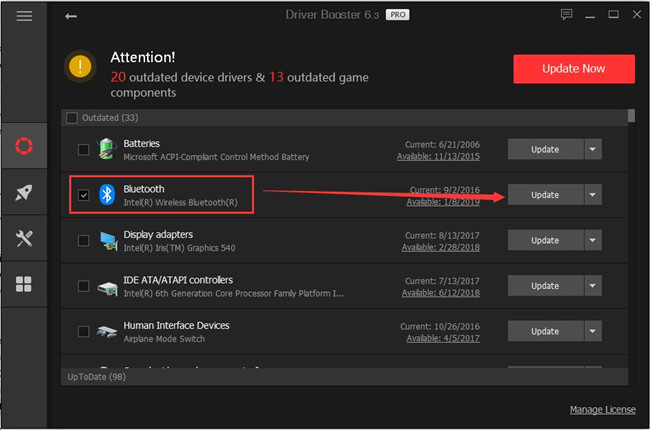 4. If there are too many Bluetooth drivers to be updated, you can Update Now to update them all.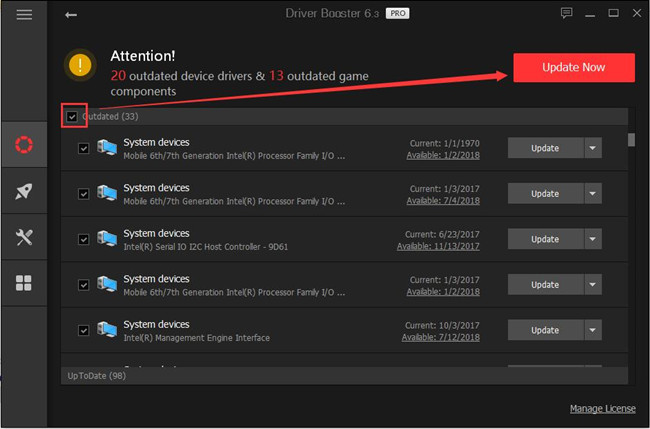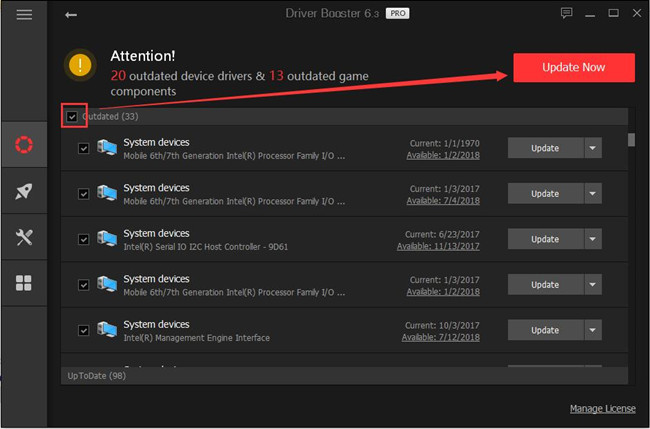 You will observe that Driver Booster is installing the Bluetooth drivers for you in a short period of time. After that, it is possible that Bluetooth driver problems that Windows has stopped this device because it has reported problems with error code 43 and Generic Bluetooth adapter issue have been resolved soon.
Method 2: Update Bluetooth Driver in Device Manager
Next, as for users who are prone to get the updated driver within the system without turning to any third-party software, there is much need for you to ask Device Manager for help. On some conditions, Device Manager is capable of updating Bluetooth driver if it can find it online or from Windows Update packages.
1. Open Device Manager.
2. Expand Bluetooth, and then right click your Bluetooth device to Update driver.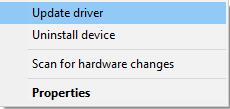 3. Then determine to Search automatically for updated driver software.
In this light, Device Manager will spare no efforts to search online for the up-to-date Bluetooth driver for Windows 10. But it is normal that this Windows embedded tool would fail in you to get the most up-to-date Bluetooth driver. In this case, you would better go to find and install it on your own.
Related: Download Creative SB Audigy 2 ZS Driver on Windows 10, 8, 7
Method 3: Update the Bluetooth Driver Manually
If you are a veteran in computers, it also makes sense to download and install the latest Bluetooth drivers on your own.
It implies you can go to the official site of your PC or the Bluetooth device if it is well-known and powerful enough to offer drivers for its devices. And here according to the research, it is found that the most frequently searched and downloaded Bluetooth drivers are Generic Bluetooth adapter, ALPS Bluetooth Integrated device, IBM integrated Bluetooth.
After you installed Bluetooth driver like AMD Bluetooth driver on Windows 10, check whether the Bluetooth not detected or not working persists. In short, these three ways are the most popular and feasible ones for you to update Bluetooth drivers on Windows 10, 8, 7.
Tags :
Bluetooth