3 Ways to Download ASUS Drivers for Windows 10
Is there any problem with your drivers when you upgraded your ASUS to Windows 10? Do you want to download the latest drivers for your ASUS computer such as ASUS VivoBook to solve the driver problem?
When it comes to the drivers of ASUS for Windows 10, a huge volume of drivers may cross our mind, such as Smart Gesture, ATK Package, Audio, Bluetooth, WLAN, LAN, Graphics, Card Reader, USB Charger+, BIOS and more.
For example, without the touchpad driver, our ASUS Smart Gesture cannot work well. So how to download drivers for ASUS is of great importance. In this article, I will explain to you three ways to download drivers for ASUS of Windows 10.
Methods:
1: Take advantage of Driver Booster
2: Manually Download Drivers for ASUS
3: Use Device Manager to Update ASUS Drivers
Method 1: Take advantage of Driver Booster
To download ASUS drivers quickly and completely, you can take this way. Driver Booster is a perfect and professional tool for downloading and updating drivers. You will benefit a lot from it for it can greatly save your time and energy, for only with only three clicks you can download and update drivers completely.
Step 1: Download, install and run Driver Booster on your computer.
Step 2: Click Scan button. It will automatically scan your Asus device drivers on Windows 10.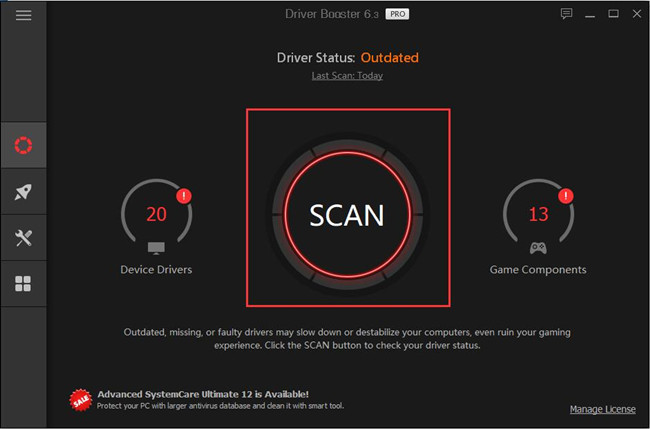 This step will show the scanning results and you can know how many drivers you can download.
Step 3: Click Update Now button.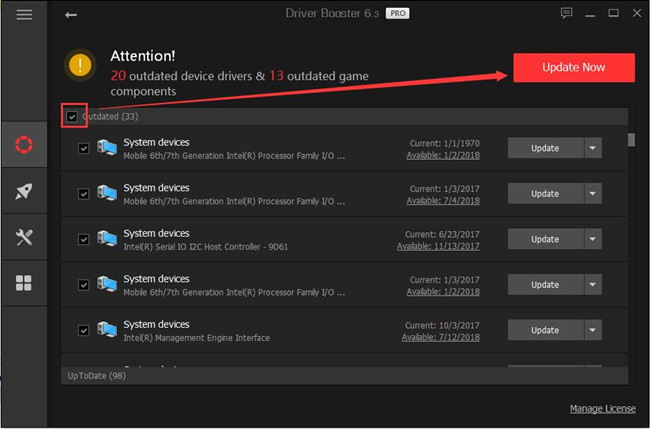 This step will help to download all the missing and outdated drivers and install them one time.
If you have finished the above steps, it means that the drivers can work well on your ASUS. Is not it a convenient way to download ASUS drivers for Windows 10?
Method 2: Manually Download Drivers for ASUS
You can manually download ASUS laptops, desktops, Bluetooth or Tablets directly from here: ASUS official site. If you want to manually download drivers for ASUS, it is not a bad choice.
Step 1: Type your ASUS model name. Here choose "ASUS Zenbook ux305". After that, click the search icon.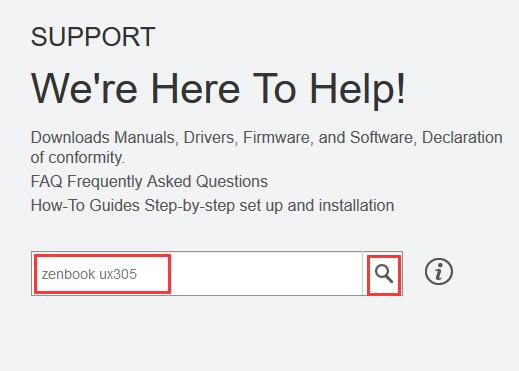 Step 2: Locate Driver & Tools option, select the right OS for your ASUS Zenbook laptop.
If you do not know what type of system your computer is, you can find the result from This PC > Properties.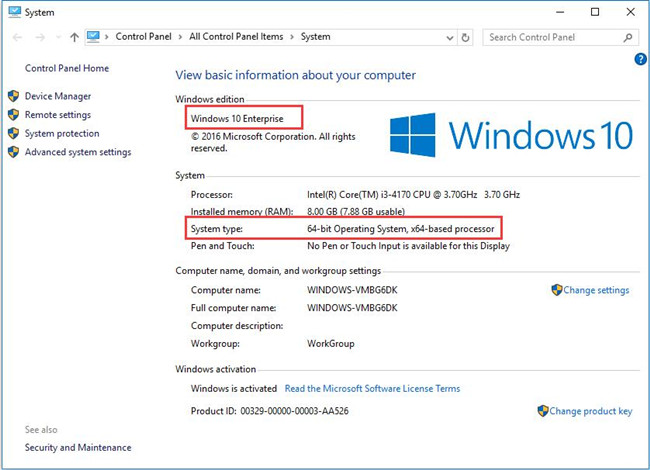 Here the Zenbook is Windows 10 64 bit. So in the Please select OS option, you need to choose the right operating system Windows 10 64 bit from the drop-down box.
Step 3: Download ASUS drivers for Windows 10.
After you choose the right system and type, the Zenbook ux305 laptop devices drivers will be listed as below. Choosing the device drivers such as chipset, audio, and graphic you want to update, download it by yourself.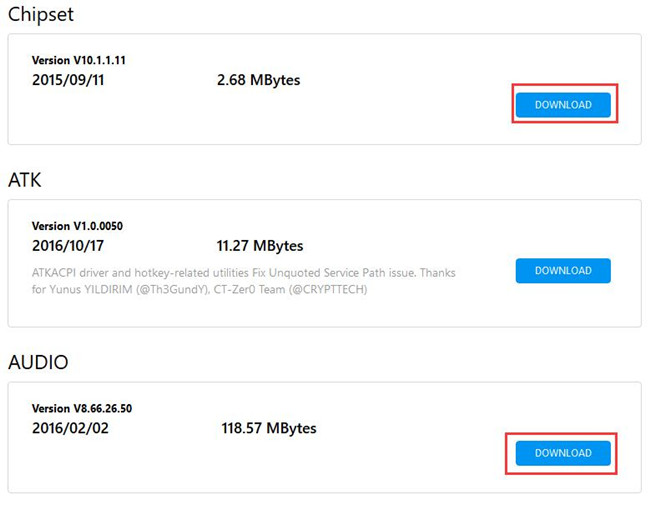 If you are obsessed to download drivers to your ASUS manually, whatever your computer type is, ASUS Chromebook or ASUS Transformer Book or ASUSPRO P2530UA, I suggest you download drivers from ASUS official site which is more safe and standard.
Method 3: Use Device Manager to Update ASUS Drivers
This way may be very convenient for those people who do not want other things to involve in the downloading process.
Step 1: Open Device Manager.
Step 2: Find out the drivers you want to update in Device Manager.
Step 3:Right-click the driver and click the option Update Driver.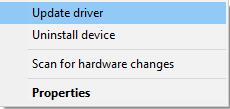 Or you can also right-click the driver and click the "Properties", and hence you can see the update option in this item.
Here is the way of using "Properties" to update the driver, which shows as below and when we right-click the driver button and get in the properties of the driver, there will be options about the details of your ASUS drivers.
And what is more, you can also get that there are options which show you whether the driver can be updated, so if you can employ this method to download the latest version of ASUS drivers of Windows10, it will be of great convenience.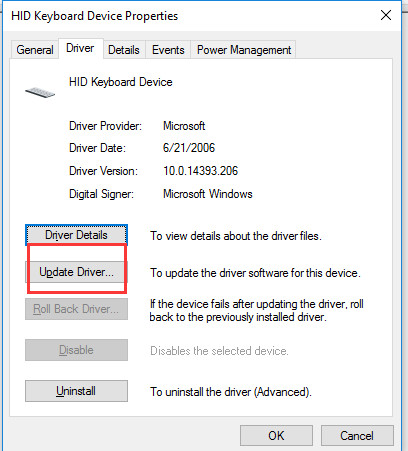 This is the way in which you do not have to make use of other sites or apps, if you want to use your ASUS itself to download drivers, you would better choose this method.
In a word, from this article, you can find many ways to download drivers for ASUS of Windows 10, what you need to do is to take the most suitable one. Just as the old saying goes like that "It is best only when it fits you". So choose a way and download drivers for you ASUS on Windows 10.
More Articles:
Download Sades Headset Drivers Windows 11, 10, 8, 7
Fixed: HyperX Cloud 2 Mic Not Working on Windows 11/10
Tags :
drivers