Fix AOC USB Monitor Not Working On Windows 10/11
Someone reported that after upgrading the system from Windows 7 to Windows 10, the AOC e1659fwu USB Monitor cannot work properly. After restarting the computer, the computer screen use for a while, but then it suddenly changes to black.
In device manager, there is a yellow exclamation with your USB monitor, and sometimes, it shows the code 43 error that Windows has stopped this device.
There are several methods you can fix the AOC e1649fwu, e1659fwu USB monitor stop working error on Windows 10.
Solutions:
Solution 1: Change USB Ports
If your AOC USB monitor can only keep running for a short time, you can try to plug out your USB cable and changes to another USB ports especially the USB 3.0 port. USB 3.0 port provides more power supply. And if you have another computer, try to use another computer to test your USB monitor.
Related: USB Ports Not Working on Windows 10
Solution 2: Uninstall the USB Monitor Driver
Someone report that after uninstalling DisplayLink driver from Device Manger, the AOC USB monitor can work properly.
1. Open Device Manager.
2. Expand Monitors, and you will see the DisplayLink device. If not, you can find it from the Universal Serial Bus controllers or other devices.
3. Right-click it to Uninstall it.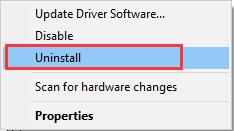 4. Reboot your Computer.
After that, Windows will detect the USB monitor again and install the basic driver for it.
Solution 3: Update AOC USB Monitor Driver
If you find that uninstalling the USB monitor, the problem still remain, you can update the AOC USB monitor driver. And this will also help to fix generic pnp monitor issue.
For updating AOC USB Monitor driver, there are two ways you can do.
Automatic Update AOC USB Monitor Driver
If you have the problem with update the AOC driver yourself, you can select the automatic way. You can use Driver Booster to help you find the DisplayLink driver, download it and update it within 2 clicks. Driver Booster will be the best choice to help you finish this task.
As the best driver update software, Driver Booster can download all the missing, outdated drivers at one time, and then update these drivers automatically.
Download, install and run Driver Booster on your computer, and then you can follow these steps.
1. Scan. Driver Booster will scan all your device and its drivers, and then told you how many drivers are latest, how many drivers are out-dated, how many drivers are missing.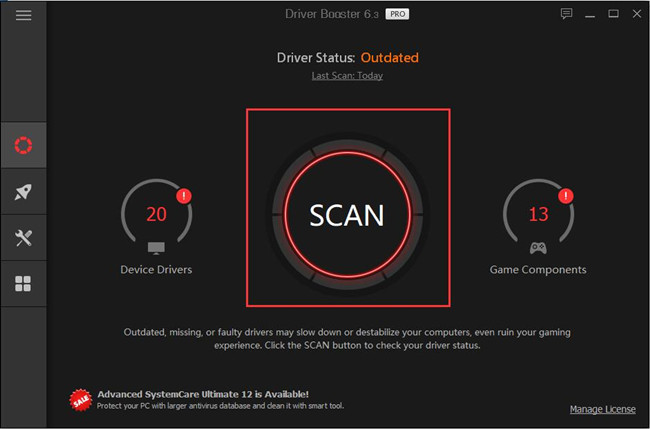 2. Update or Update Now. This will help you download all drivers automatically. Of course, you can one driver by finding it from the list.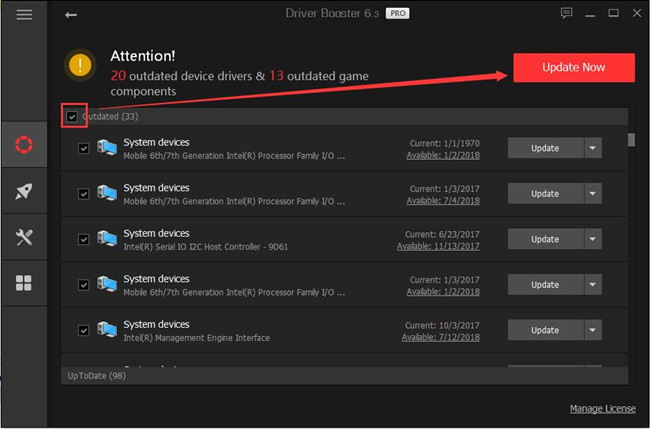 After downloading finish, it will install the driver automatically.
Manual Update AOC USB Monitor Driver
We know the USB monitor using the DislayLink technology, so if you want to download and update AOC USB driver, you need to find the driver from DisplayLink official site, not the AOC site. So if you want to find it from AOC download center, you will find nothing.
1. Entering the Display Windows Download Center. If you want to use the USB monitor on other system, you can choose other operate system.
2. Choose the latest version of DisplayLink USB Graphics Software for Windows. The right side is the download button.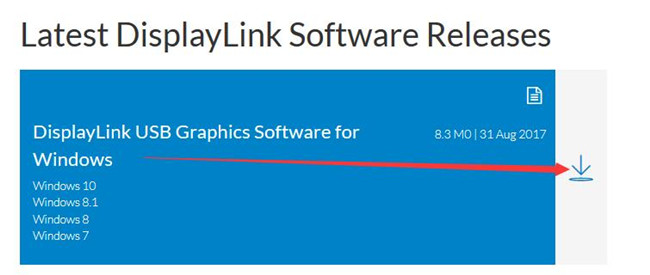 3. After the program downloaded, you can install it by yourself.
Solution 4: Troubleshooting the USB Monitor Not Working Issue
Using troubleshooting to fix the hardware error is also an easy and convenient way. This will help fix some simple problems.
1. Type troubleshooting in the search box and you can open the troubleshoot window in Windows 10.
2. In troubleshoot window, find Hardware and Devices.
3. Click it, and then Run the troubleshooter button will appear. Click it to start checking the AOC USB monitor problem and fix it automatically.

Solution 5: Using an USB HUB Device
If all the things you tried are not the real solution, you can try to use an USB HUB device if you have one. Because the computer does not recognize your USB monitor when you plug it to the USB port. You can plug USB Monitor to the USB HUB, through the USB HUB to connect it to the computer.
So you can follow above solutions to solve your AOC USB Monitor cannot work issue on Windows 10.
More Articles:
How to Change Refresh Rete for your Monitor on Windows 10?
How to Set the Best Screen Resolution on Windows 10?
Tags :
monitor
usb issues