7 Ways To Fix Kindle Fire Won't Turn On
Amazon's Kindle Fire can browse the web, read office documents and run Android applications. However, one day, you hit the power button and the Amazon Fire tablet won't turn on. How is this going? This is clearly a serious problem. If your Amazon Fire tablet won't turn on, you can't access your data or use your apps.
In this article, we detail seven solutions. From the easiest and fastest solutions to more advanced tips, we try to make your Amazon Fire tablet power up and work again.
# Why Won't My Kindle Fire Turn On?
The Amazon Kindle Fire tablet is an entry-level tablet for anyone. But everything comes to a screeching halt when you discover that your Amazon Fire tablet is off and won't turn on. Are you having problems with your Amazon Fire tablet not turning on?
Here are the common reasons behind the "Amazon Fire tablet won't turn on" issue:
Faulty charger or outlet: It is also possible that the Fire tablet's charging port or outlet has some debris caught or damaged, preventing it from turning on.
Internal hardware damage: If you accidentally dropped your Fire tablet recently, or if it was exposed to any physical force, the tablet may be damaged.
Corrupted or damaged files on the device: Corrupted files on the tablet can make it difficult to reboot the tablet.
Low battery: The Amazon Fire tablet battery is completely drained. It does not have the minimum battery level to start the device.
Now that we've looked at the top reasons why your Kindle Fire won't turn on, let's take a look at the troubleshooting steps we can try to fix the problem. We'll start with the solution that's most likely to work.
Solution 1: Hold The Power Button To Turn It On

One of the most common mistakes new users make with Amazon Fire tablets is tapping the power button on the Amazon Fire tablet and waiting for it to turn on.
This is wrong. Fire users will need to press and hold the power button for at least 5 seconds to turn on the tablet. Only release the power button when you hear the startup sound.
Solution 2: Charge Your Amazon Fire Kindle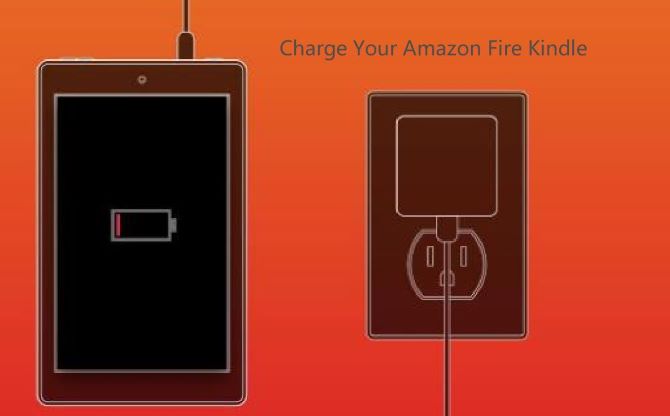 If your Amazon Fire tablet or Kindle Fire is low on battery, it won't turn on. You need to charge the tablet before turning it on, especially if the tablet is completely drained.
Plug the power adapter into a wall outlet, and then connect the other end of the USB cable to the tablet's USB port.
You can let the tablet charge for an hour before trying to turn it on again.
But if you want to be absolutely sure it's fully charged, give it about four hours. This is how long it takes to charge a completely dead Amazon Fire tablet battery to a full charge. The light next to the power port should change from red to green while the battery is charging.
After fully charged, try to start your Kindle Fire again.
Solution 3: Check Your Hardware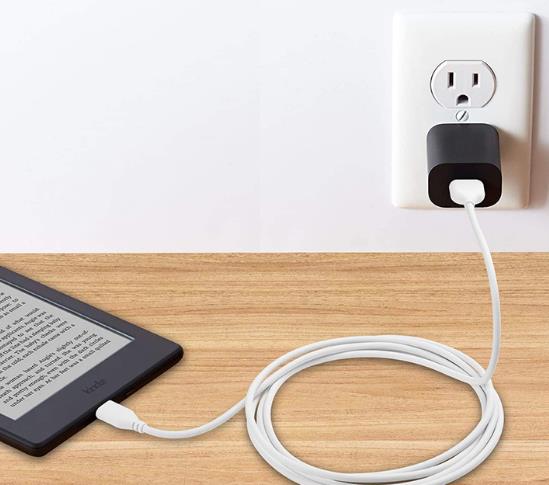 Make sure nothing is damaged anywhere on the cable. Try using the same adapter with a different USB cable, or the same cable with a different adapter. This will help you determine if one of them is not working properly.
It's also possible that some debris is lodged in the charging port, preventing it from charging.
Check the charging port on the tablet and use a toothpick or can of compressed air to clean any debris from the internal pins.
There is another possibility that the battery is dead, then you need to replace it with a new one. If you suspect a problem with the outlet, plug in another device to make sure it's working properly.
Solution 4: Perform A Soft Reset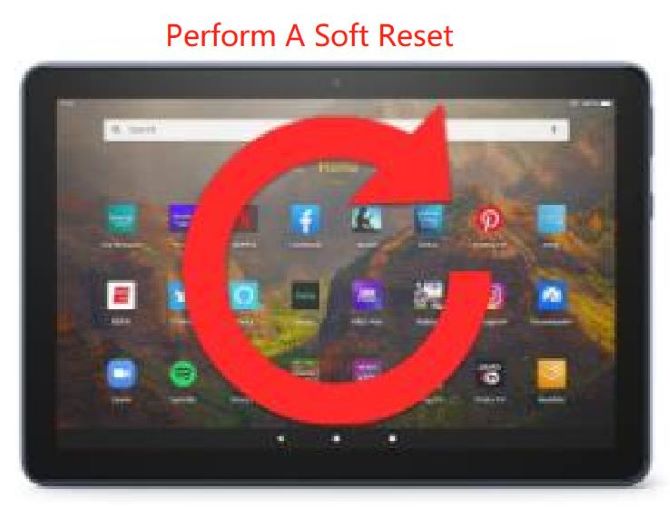 Simply performing a soft reset alone can also fix the Amazon Fire tablet won't turn on issue. A soft reset will do more than simply put the tablet to sleep, like simply pressing the power button. It completely shuts down the tablet before turning it on again.
A soft reset can fix many common problems without affecting any data on your device.
Press and hold the Power button for 40 seconds, then release. The charge indicator light should turn on after several seconds, and then the Kindle Fire should reboot.
If it doesn't come back on automatically, press and hold the button again until you see the screen come back to life.
Solution 5: Get The Latest Software Update
If your Kindle Fire won't turn on, it could be caused by a software issue such as a bug or malfunction. Installing the latest software version will resolve this issue.
Follow the steps below to install the latest software:
Step 1: Press and hold the Volume UP button and the Power button for 40 seconds or so to turn the tablet on.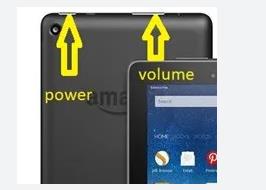 Step 2: Let go of the Power button when the device boots up. But, continue to hold the Volume UP button until you see a message that says "Installing the latest software".
Step 3: Wait for the latest software installation to complete, and hopefully, you can enjoy using the device again.
Solution 6: Perform A Factory Reset
In some cases, the Amazon Fire tablet will not turn on because it has been caused by corrupted software. If this is the cause of the problem, then a factory reset will fix it.
Restoring your device to factory settings can clean up any files that are causing the problem. Note that any data you have saved on this tablet will be deleted, so make sure you have a backup copy before proceeding.
Please do the following:
Step 1: Swipe down from the top of the Fire screen to open the Quick Actions panel.
Step 2: Tap the All Settings icon.
Step 3: On the Settings page, tap Device Options.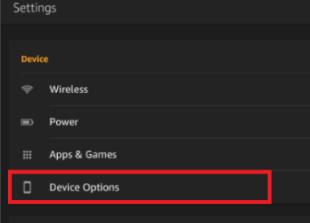 Step 4: Finally, tap Reset (some devices might call this Reset Device).
Step 5: Confirm you really want to do this, and wait while your Kindle is reset.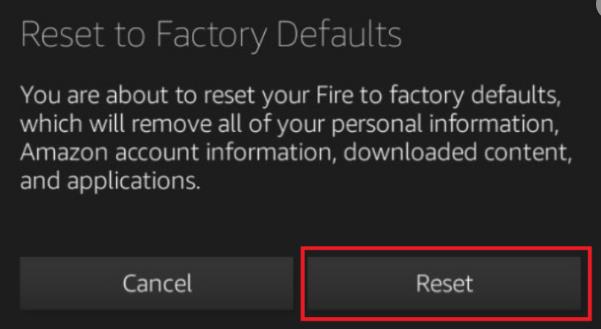 Solution 7: Contact Amazon Support
If the above troubleshooting steps do not resolve the issue, you will need to contact Amazon Support as this may already be caused by a hardware issue.
Amazon's customer support team can guide you further. They may recommend that you send it in for repairs, or if your warranty is still valid, they will replace your unit for you.
Conclusion:
If your Kindle Fire won't turn on and you've been looking for ways to fix it, hope the seven troubleshooting steps provided above will help resolve the issues you're having with your tablet.
More Articles:
How to Get Kindle Fire USB Drivers for Windows 10 & 7