[Solved] Logitech Wireless Mouse Not Working on Windows 10
If you have upgraded your laptop, desktop, gaming book from Windows 7/8 /XP/Vista to Windows 10, you are likely to have the problem that your Logitech wireless USB mouse is not working properly and correctly on Windows 10.
This article will focus on the best and final ways to solve Logitech wireless mouse not working in Windows 10. So how to solve the problem in a quickest and a most convenient way?
Solutions:
2: Update the Logitech wireless mouse driver
3: Troubleshooting Logitech wireless mouse drivers
Solution 1: Mouse Device Check
At the very beginning, you can do the following things before the targeted methods.
1: Plug out your Logitech Wireless mouse cable or USB unifying receiver and reconnect it. And check if it can work well in Windows 10 again.
2: Plug your Logitech wireless mouse M325, M510 into another laptop or desktop of which the USB port is working properly.
3: Check your Logitech wireless USB battery.
If you have tried all these things, but the Logitech wireless mouse is still out of work, you can refer to the next methods. They are updating Logitech wireless USB mouse drivers in different ways and troubleshooting the Logitech wireless USB mouse drivers.
Solution 2: Update the Logitech wireless mouse driver
It is no wonder that the Logitech wireless USB mouse stops working after you upgraded to Windows 10 from Windows 7 and 8. Therefore, the first thing occurs to you is to update Logitech Bluetooth Mouse MX1000 driver which is compatible with Windows 10.
You can update the Logitech wireless mouse driver in three ways.
1. Use Device Manager to update Logitech USB wireless mouse driver manually
Step 1: Go to Device Manager.
Step 2: Locate Mice and other pointing devices and double-click to expand it. Then you will see your Logitech wireless mouse device.
Step 3: right-click the right mouse driver and choose to update driver it.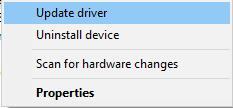 Step 4: Click Search automatically for outdated driver software.
The Windows 10 will search your computer and internet for the latest Logitech wireless mouse device driver automatically for you.
After that, you can probably see the Logitech M310 wireless mouse, Logitech MK 550 wireless mouse Combo can work well in Windows 10.
2: Update Logitech mouse driver from the Logitech Download Center
If your Logitech wireless mouse is out of work, you can make full use of the Logitech Download center to update the wireless mouse driver to solve the driver issue.
First and foremost, enter Logitech Download Center.
Type your Logitech wireless mouse model and then download the Logitech wireless mouse M557, Logitech MX Master 25 mouse drivers step by step by following the downloading guideline.
Note: In this way of downloading, you may be required to download Setpoint and Logitech Unifying Receiver before downloading the Logitech wireless mouse drivers.
3: Update Logitech Wireless Mouse Driver Automatically
If you want to update the latest wireless mouse driver for your Logitech Bluetooth Mouse M557, Logitech Ultrathin Touch Mouse T631, you can use Driver Booster to help you.
Driver Booster, an automatically drivers download and update tool, can help users to get the latest graphic driver, audio driver, USB driver, mouse driver etc with one click. And as the best driver scanner, it can detect the most outdated and missing drivers for your computer.
Firstly, download, install and run Driver Booster on your computer.
Then clicking Scan > Update to download and update Logitech wireless mouse drivers automatically.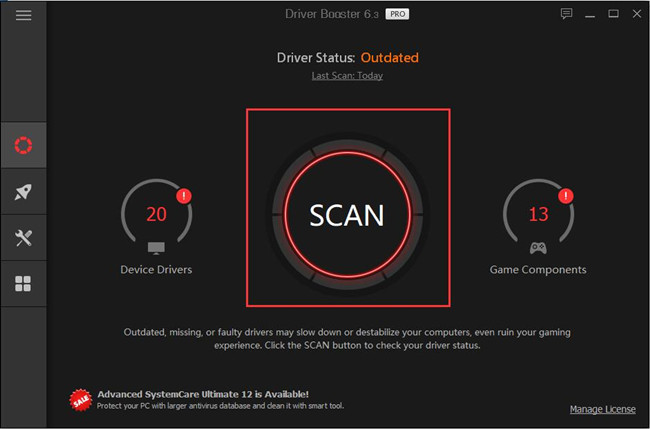 You just need to click the two clicks and Driver Booster will update the drivers which need to be updated, including Logitech wireless USB mouse driver.
Solution 3: Troubleshooting Logitech wireless mouse drivers
If you still cannot solve the Logitech USB mouse not working correctly issue in Windows 10 after the Logitech wireless mouse driver updates, you can still turn to troubleshooter for help. It is an embedded tool in Windows 10 for driver issues.
Step 1: Search Troubleshooting in the Search box and enter it.
Step 2: And in Troubleshoot window, you will see Hardware and Devices, click it to Run the troubleshooter.

Then the Windows will automatically repair your hardware and device problems, including Logitech wireless mouse driver issue.
Step 3: Detects the driver problems automatically.
Step 4: Select Apply this to fix.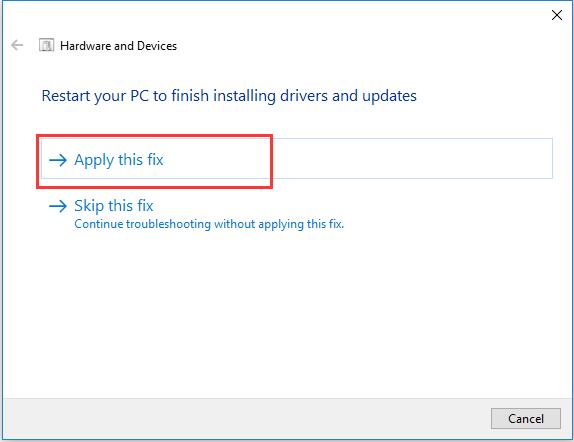 Then the Windows 10 will automatically fix your Logitech Marathon wireless mouse M7056, Logitech Performance Mouse MX not working issue in Windows 10.
This passage mainly tells you what to do when your Logitech wireless mouse suddenly freezes or out of work. It can be useful for you to resolve the Logitech wireless mouse not working properly or even with new batteries if you can choose one of the ways or try several ways.
More Articles:
Fix HID-Compliant Mouse Not Working on Windows 10
3 Ways to Fix Bluetooth Mouse Not Working on Windows 10
Tags :
logitech
mouse