Download Thrustmaster Drivers for Windows 10, 8, 7 and Mac
For gamers, it is common to hit upon errors when playing games with the Thrustmaster devices, especially Thrustmaster racing wheels. Among these problems, the most frequently seen ones are Thrustmaster not recognized, not calibrating, or Thrustmaster not centered on Windows 10. Meanwhile, it is also reported that Thrustmaster not working on PS4 or Xbox one happens to many gamers.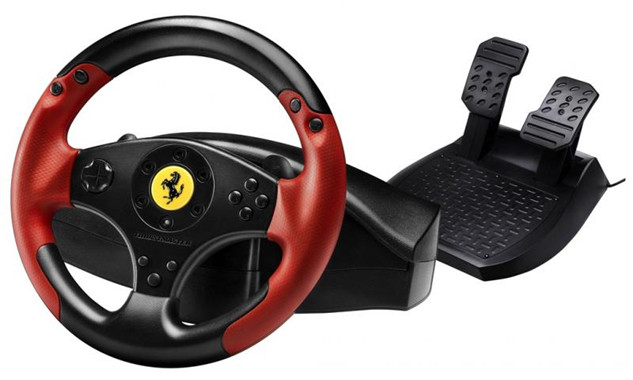 In most cases, unless your game issue is caused by the hardware or setting errors, it can be fixed via driver updates. That is to say, there is much need for you to download drivers for your Thrustmaster racing wheel drivers like that of Thrustmaster T150, T300RS, T300, TMX Pro.
Or for some users, provided that you would like to download Thrustmaster Gamepad, Headset or Joystick drivers, the following methods are also applicable.
Related: How to Fix PS4 Won't Turn On
How to Download Thrustmaster Drivers for Windows and Mac
Normally, no matter what your Thrustmaster device is and what model is it in Thrustmaster categories, three options are open to you to install the latest Thrustmaster driver. To be specific, automatically downloading Thrustmaster drivers, manually installing the drivers, and turning to Windows device manager if you are using Windows operating systems.
In this way, for users who wish to download Thrustmaster T150 driver, 360 modena drivers, T60 drivers, etc. you can feel relieved to fix various gaming errors related to Thrustmaster drivers easily. And it is also foolproof to get Thrustmaster Mac drivers using similar steps.
Methods:
Method 1: Download Thrustmaster Drivers Automatically
For green hands in the computer, it is more feasible to download Thrustmaster T130, 150, 300 and any other model drivers, with the help of a reliable and powerful driver tool. Besides, as a top one driver finder, downloader, and installer, Driver Booster can not only download device drivers automatically but also offer updates for games.
Since Thrustmaster is a gaming device, it is also likely that Driver Booster will help solve Thrustmaster issues. You can rely on it to update drivers for Thrustmaster quickly and correctly, as reported by numerous users.
1. Download, install and run Driver Booster.
2. Hit the Scan button. Immediately, Driver Booster will get started to scanning for the outdated, missing and even damaged drivers.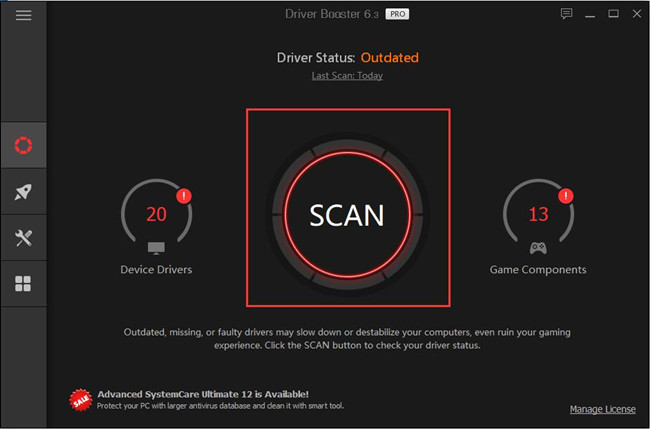 3. Find out Thrustmaster driver and let Driver Booster Update it.
You can see Driver Booster is installing the driver for your gaming device.
In so doing, for some people, it is possible that Thrustmaster not detected on PC will be removed and you can observe that Thrustmaster is working well on PS4.
Method 2: Download and Update all Drivers for Thrustmaster Manually
If you desire to download Thrustmaster Mac drivers or Windows drivers from the Thrustmaster's official site, it is also viable. But that requires your proficiency in the computer, your time and energy.
So be more determined before following up to download drivers for Thrustmaster T150, T60, T300, etc. on your own. And ensure you know what the model of the Thrustmaster racing wheel is.
1. Navigate to Thrustmaster Support. On this webpage, input the Thrustmaster model in the search box and then hit the search icon to go ahead.
2. Here entering Thrustmaster T60 in the search box as an example. You just need to type in your models like Thrustmaster T150, T300, or any other model.

3. Locate your Thrustmaster model and then find out the available driver downloads for it.
Here you may be prompted to select your operating system like Windows 10, 8, 7 and Mac.
4. Click Download to get it on Windows 10, 8, 7 or Mac.

5. Extract and install the downloaded driver on your PC.
Launch your game to see if the Thrustmaster racing wheel works well. And on this official site, you can download drivers for all the Thrustmaster devices like Thrustmaster racing wheels, Gamepads, Joysticks, and Gaming headsets.
Method 3: Update Thrustmaster Drivers via Device Manager
For Windows users, there is another way to download Thrustmaster drivers for Windows 10. Therefore, if you hope to fix Thrustmaster not working or improve the performance of your racing wheel by updating its driver, you can go directly to Device Manager, Windows embedded device management tool. As per Microsoft and users, the Device Manager is also good at updating drivers.
1. Open Device Manager.
2. Find out the Thrustmaster driver and right click it to Update driver.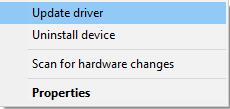 3. Then select Search automatically for the updated driver software.
After Device Manager found and installed the Thrustmaster T150, T60 or any other drivers, you can check if your Thrustmaster racing wheel is recognized by Windows 10 and working well on your PC.
All in all, you can master three major methods to update drivers for Thrustmaster T300RS, T150, and other racing wheels for Windows 7, 8, 10 and Mac. In this sense, perhaps there is one more solution to resolve the error of Thrustmaster not turning on or not working on PC.
Tags :
drivers