Why Are My AirPods So Quiet? How to Make it Louder
Apple AirPods has almost transformed people's understandings of earbuds. Being wireless, users can use AirPods via Bluetooth connection. That is a really attractive feature of AirPods for users.
However, some people also reported some problems, for instance, AirPods not working or sound so low. Some suddenly noticed that one earbud sounds louder than another.
It has become a common concern for some of you to make the AirPods louder. You just had no idea why your AirPods are so quiet as if disconnecting from the iPhone, or sometimes, on MacBook Air or Pro.
Do not worry, this post will walk you through this Apple AirPods sound issue to get them back to work as normal, no matter you are using AirPod gen 1 or 2 or 3.
Why Are My Airpods so Quiet?
Your AirPods microphone volume low may result from one or more causes below:
1. The AirPods sound volume is set low. For instance, if you have carelessly set the sound volume of the voice all and media sound low like 5%, chances are that your AirPods are quiet than usual;
2. If the AirPods have no power or are in power-saving mode, they may sound too quiet. So you may as well try to charge the AirPods or fix AirPods not charging issue first.
3. Your Airpods have been used for a long time and are broken now;
4. The Airpods are dirty with too much dust, making their sounds too low;
5. There is a sound limit on the music apps so that the AirPods microphone is quiet.
Needless to say, problems with both your iPhone and AirPods are potential causes of the Airpods volume low error. You need to troubleshoot this issue by taking some solutions or changing some settings.
How to Make AirPods Louder?
If you want to fix the AirPods not working well error effectively, you can follow the following solutions one by one until the Airpods sound normal.
It seems abnormal when your AirPods volume is significantly low for unknown reasons, or the AirPods are so quiet in full sound volume. Hence, you need to try some solutions.
Solution 1: Check Power and Connection
Some users may even fail to notice that AirPods are so quiet. All of a sudden, when you listen to music, you find the sound of AirPods is too low. Upon finding this issue, try to check the battery volume of the AirPods on the iPhone.
Similarly, if AirPods disconnect, odds are that you may even find no sound from the AirPods. Therefore, go to Bluetooth settings on iPhone to see whether your AirPods are connected through Bluetooth. Or you can quickly see the connection sign of the AirPods in the top right corner of your iPhone.
Solution 2: Re-connect the AirPods
Some users reported that Apple wireless earbuds sound louder after they disconnect the AirPods from the iPhone or Mac and re-connect via Bluetooth.
Therefore, when you noticed that your AirPods volume is low on iPhone, you can also manage to reconnect to check whether they work well. Play a song to a movie, and you may hear louder sounds from AirPods.
Solution 3: Turn up the Sound Volume on iPhone
Since there are no settings on AirPods to change volume unless you activate Siri to help you do so, you might as well turn up the sound volume on iPhone or Mac to make AirPods louder.
While you are playing audio or video, press the Volume up button or slide the volume slider on the iPhone interface to turn up the sound volume on your iPhone. You can then see iPhone sounds louder through your AirPods.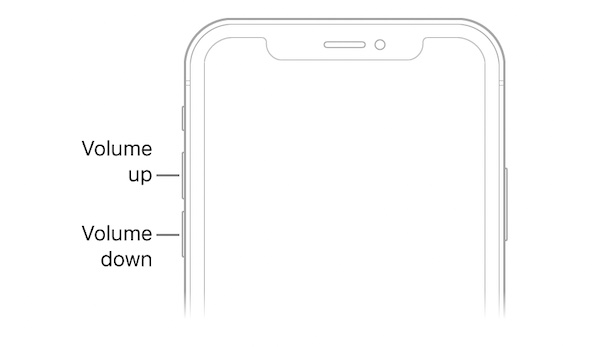 Solution 4: Clean the AirPods
The earbuds may be covered with dust, making AirPods so quiet. That may also be the reason why one airpod is louder than the other due to the dust.
Hence, you can try to gently clean the left and right earbud with clean and dry clothing. Please make sure the clothing is dry with no water or drip to protect your AirPods.
Solution 5: Disable Sound Limit
On iPhones like iPhone 13, 11, XR, 8, or any other models, there is a sound limit designed by Apple to protect your hearing. That is to say, there is a maximum sound volume on your iPhone.
If you found AirPods microphone sound much lower than before when you are using a music player, you can disable the sound limit temporarily.
1. On your iPhone, go to Settings > Sound & Haptics.
2. Under Headphone volume, stroke Reduce Loud Sounds.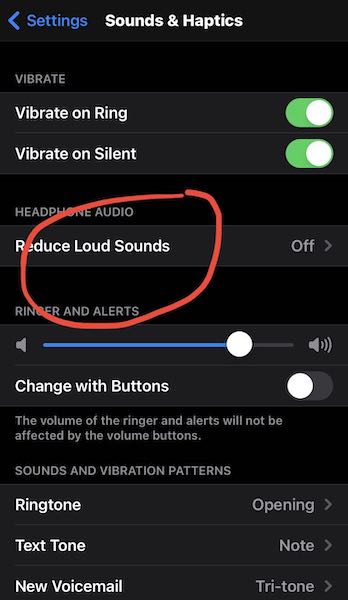 3. Switch off Reduce Loud Sounds option.
In so doing, your iPhone will not make your AirPods quieter when it "perceives" that the sound is too loud. Hence, you have made the AirPods louder than before.
Solution 6: Calibrate Sound Volume for AirPods on iPhone
You need to ensure the iPhone and AirPods "share the same understandings" of the sound volume. That is to say, in some cases, when your AirPods are so quiet, your iPhone considers they are too loud.
Hence, you need to calibrate the volume for the AirPods on the iPhone to fix AirPods 1 or 2 or 3 or Pro sounds low.
1. Play a song with the AirPods connected to the iPhone, and turn down the iPhone sound volume until it goes down to 0%.
2. Turn off the Bluetooth on the iPhone.
3. Keep playing the song so that it is played via the Speaker on the iPhone, and then turn down the iPhone sound volume until it goes down to 0%.
4. Turn on the Bluetooth on iPhone and connect AirPods to the iPhone.
In this way, you may have allowed the iPhone to understand the sound volume of the AirPods. Next time, you can make AirPods louder as you wish through iPhone easily.
Solution 7: Balance the Right and Left AirPods
If you noticed that the right airpod is quieter than the left one, or the left earbud sound volume is lower than the right one, you need to balance the sound volume of them.
1. On iPhone, find out Settings > Accessibility.
2. Under Hearing, locate Audio/Visual.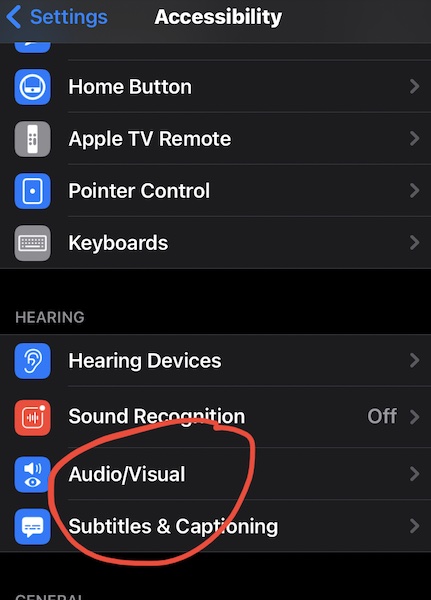 3. Scroll down to pinpoint Balance, adjust the audio volume balance between the left and right channels.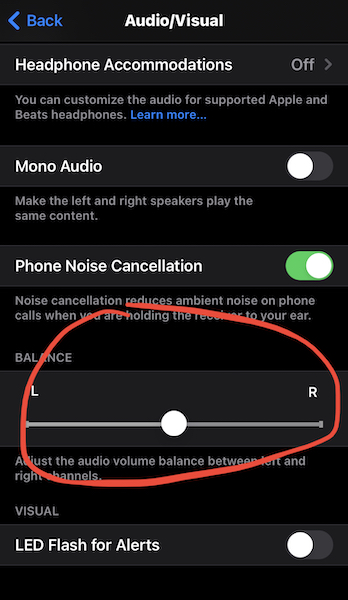 After that, you will not find that one airpod is louder than another and worry about whether the Airpods are broken.
Solution 8: Check Sound Volume in Audio or Video Player
Sometimes, when you play a song in the system inbuilt music player, you may find that your AirPods work well. However, when you play an audio or video on third-party programs, you may find that AirPods sound too low.
In this case, you can go to the Settings of the audio or video player to check whether there is a sound limit. If so, disable the sound limit to fix AirPods not working well issue due to the low sound volume issue.
Solution 9: Check and Repair it by Apple technicians
Unfortunately, once the above solutions are useless for you and your AirPods are still so quiet so much so that you even wonder whether they disconnect from your iPhone or Mac, perhaps you have to take them to Apple technicians to check whether they are physically broken. If so, you may have to buy a new pair of AirPods if needed.
Summary:
In short, you can learn to fix AirPods microphone sound volume too low error with the above solutions. By re-connecting or changing relevant settings on iPhone, you may fix the quiet AirPods quickly.
More Articles:
Fixed: AirPods and AirPods Case Won't Charge
Tags :
audio issues