Solved: Astro A40 Mic Not Working on Windows 10/11
You may be stumble upon a case Astro A40 Mic works fine: you can hear from others, and they can also hear your voice.
However, all of a sudden, Astro a40 chat mic refused to work, and you can hear people talk, but they cannot hear you when you turn on the Xbox to play.
Or some of you hit upon Astro A40 mic not working after downloading the latest updates of it. The Astro a40 has mic issues and stops you from hearing and being heard.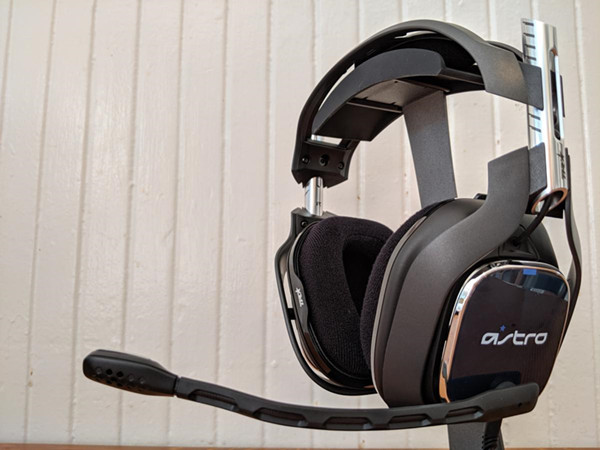 Whatever your Astro a40 error is, for instance, Astro a40 mic cutting out or Astro a40 microphone not working on Windows 10/11 or Xbox One, you can just come to this article to get Astro a40 mic back to work. And in terms of users experiencing problems with Astro a50 or a60, a40, or any other models, it is also feasible to try the solutions below.
How to Fix Astro A40 Not Working on Windows 10/11?
Normally, to resolve external device errors, it is wise to troubleshoot the issue from hardware to software, which is more time-saving and effective.
In this case, when the mic still doesn't work on Astro a40 like Astro a40 TR gen 4, you may as well take time to check its connection, driver, and settings. After that, it is likely that the Astro a40 headset not hearing others or being heard in games can be removed.
Solutions:
Solution 1: Check Astro A40 Hardware Issues
When you encounter Astro a40 mic not working issue, for instance, Astro A40 TR or MixAmp TR outgoing voice issues or Astro a40 mic not working in discord or any other applications or games, the first step you need to take is to ensure your headset is physically working well.
1. Plug the headset cable out, and then plug it into another jack to see if the Astro a40 microphone can work. In this case, you need to fully insert the headset into the jack.
2. Plug the Astro A40 headset cable into the USB port or slot on another device. You can also try to plug the microphone cable to the backside of the PC to check if the microphone of the Astro gaming headset not working has been solved.
If lucky, you can see that Astro a40 headset mic works in games or applications like a discord on Windows 10. For some users, you can also check the connection of the headset if you stumble upon Astro a40 mic not working PS4 or PS5.
Solution 2: Update Astro A40 Driver
The outdated Astro a40 mic driver may also lead to the microphone not working when you plug it into the PC. And Astro gaming no sound from the headphone may pop up if you failed to update the Astro a40 driver.
Therefore, you might as well rely on a reliable driver tool to help fix the Astro a40 TR mic error quickly by automatically updating the driver.
In this case, Driver Booster can be an ideal tool for you to search, download and install the audio driver for you automatically.
1. Download, install and run Driver Booster.
2. Hit Scan and then wait for Driver Booster to scan the drivers.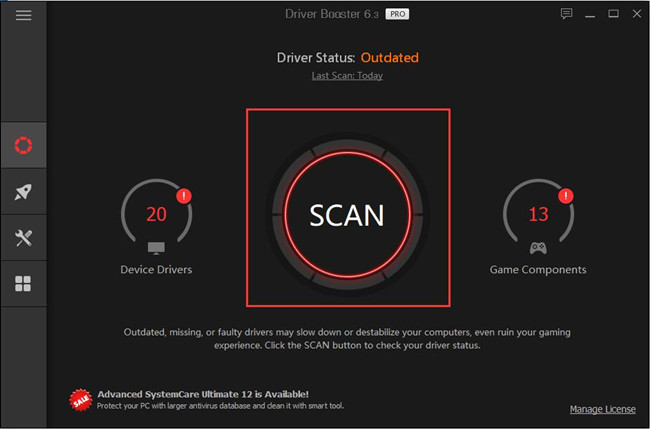 3. Find out the Astro A40 headset driver and allow Driver Booster to Update it.
Then you can observe that Driver Booster is downloading and then installing the audio driver for you. After that, check whether you can hear or be heard with the Astro a40 headset mic in games.
Solution 3: Set the Astro A40 Microphone as Default Device
In case the Astro a40 mic has not been set default when you plugged it into Windows systems, you would better try to manually set this audio device as the default device. That may be useful to get rid of the Astro a40 sound issue.
1. On the right bottom of the Desktop, right click the sound icon.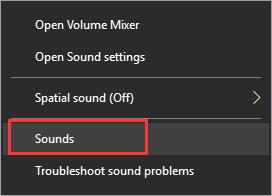 2. Under the Recording tab, click the microphone and then hit Set Default.
3. Hit Apply and OK to save changes.
After you set the microphone as the default device, you can also turn up the volume for the audio device to see whether the Astro a40 headset mic not working issue has been removed and you can hear others talking and be heard in games. Here you need to set the volume from both the sound icon and the microphone properties.
4. Double click your microphone to access Headphone Microphone Properties, and then under Levels, slide the slider of Headset Microphone to the far right to set the maximal volume (100) for it.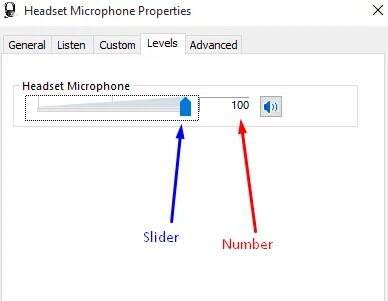 In this regard, you will have configured the volume for the Astro a40 headset microphone. You can also raise the sound volume from the sound icon.
5. Click the sound icon and then adjust the sound volume to a larger volume like 70% or higher.
In this way, the mic is not working on the new Astro a40 may have disappeared. You can launch a game and try to play a game with your friends to see if you can hear them through the Astro headphone.
Solution 4: Check Astro A40 Settings
Like what you did on Windows systems, you may also need to check the settings for Astro a40 headset in the Astro MixAmp application to ensure there are no problems that may result in Astro a40 mic not working PS4, PS5, discord, or Windows 10.
1. Open Astro MixAmp application.
2. Under the Microphone tab, try to adjust the USB Mic Level to the highest level by moving the slider to the right side.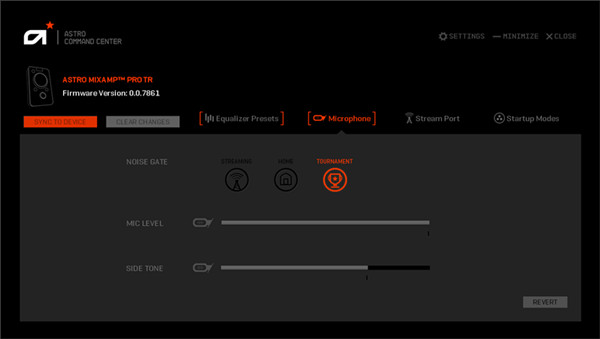 3. Close the application and try to use the Astro a40 mic to check whether it works well.
If you have mistakenly set extremely low voice for the USB Mic Level of Astro MixAmp, it is natural that you cannot hear others and be heard when using this microphone.
In short, there are many solutions offered to you to fix Astro a40 not working on Windows 10 or discord or Astro gaming applications. If you hope to solve the Astro a40 headset mic error on PS4 or PS5 or any other platforms, you can refer to the solutions in this post and try similar steps.
More Articles:
Fix Turtle Beach PX24 Headset/Microphone Not Working on Windows 11/10
Solved: Blue Yeti Microphone Not Recognized Windows 11/10
Solved: Razer Kraken Mic Not Working on Windows 11, 10, 8, and 7
Tags :
audio issues
microphone