How to Connect Creative Bluetooth Speaker to Laptop
If you brought a Creative Bluetooth speaker such as T3250, and you want to connect it to your laptop to enjoy your music and online video, you can follow this article to learn about how to connect it to the laptop. Of course, this is applied to all the Creative Bluetooth speakers and other Bluetooth speakers.
How to connect creative Bluetooth Speaker to Laptop?
Here are the steps to show the way of creative Bluetooth D80 speaker connecting issue.
1. Plug the Creative D80 Bluetooth speaker power cable.
2. Turn on the speaker switch. The switch is on the back side. After the switch is turned on, the Bluetooth icon changes to green.
3. In the laptop, follow this path: Settings > Devices > Bluetooth and other devices.
4. Open laptop Bluetooth function.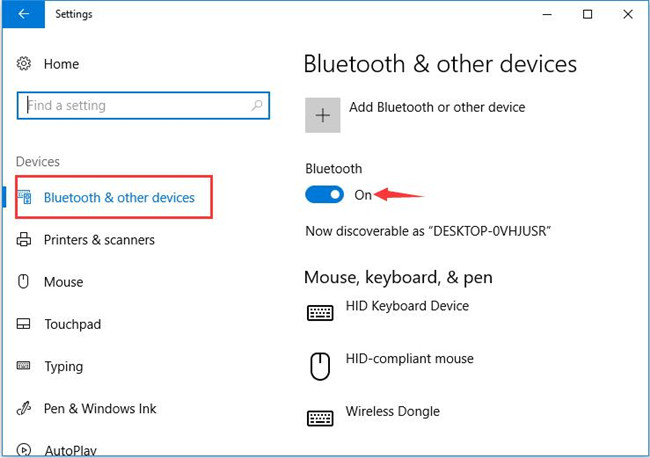 And in More Bluetooth options, make sure the Discovery allow Bluetooth devices to find this PC is ticked.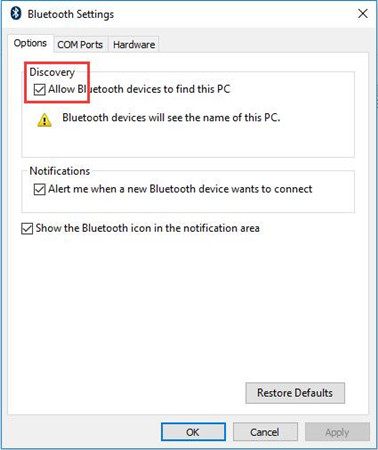 5. Add Bluetooth or other devices.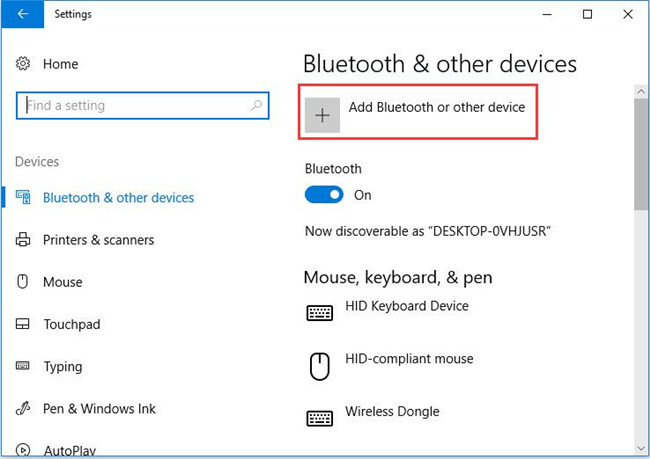 6. Choose Bluetooth in add a device window. Here you can add Bluetooth mouse, Bluetooth keyboard, Bluetooth speaker and phone.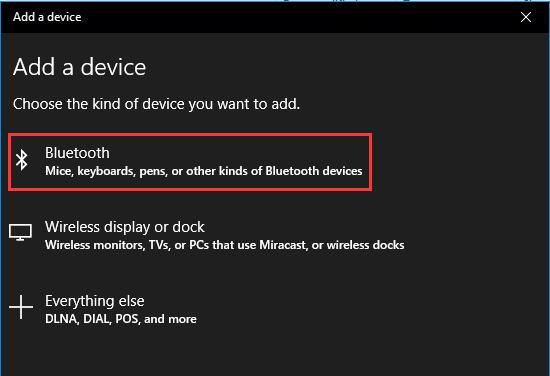 7. After that, the laptop will search the opening Bluetooth devices including the Creative Bluetooth speakers.
8. From the results, choose the creative Bluetooth speaker you want to connect to the laptop.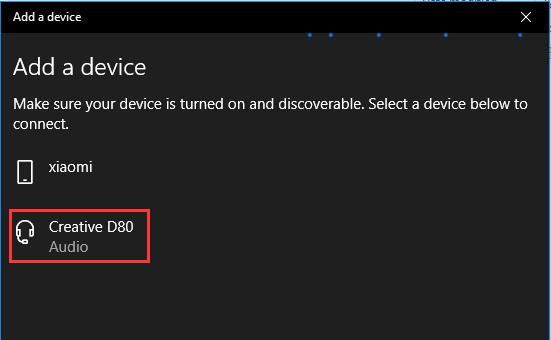 Here you need to remember your devices are turned on and it is close to the laptop.
Tips:
a. If the laptop cannot discover your creative Bluetooth speaker, try to turn off and turn on the switch, and press the Bluetooth light icon until you hearing the Beep
b. For the distance about the Bluetooth and laptop, it is according your Bluetooth version.

9. After you choose the creative D80, it will start connecting to the laptop. After connected, the device will be shown as ready. You can use it to play your music and video.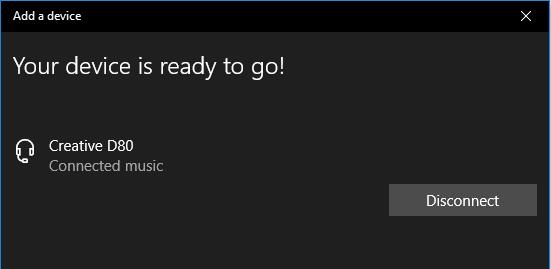 10. And in the Bluetooth & other devices, the audio list is added.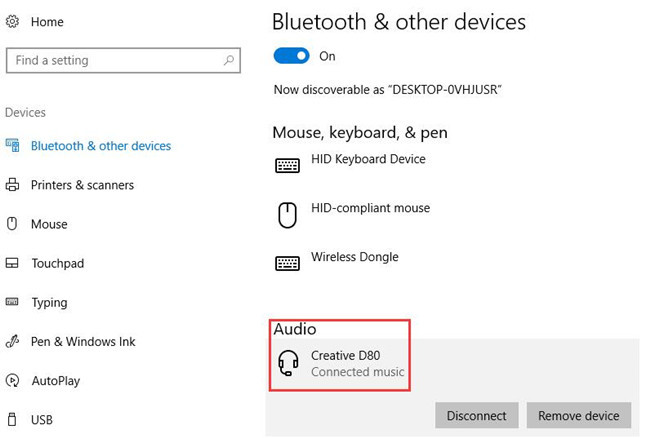 You can choose to disconnect or remove the device as you like.
After your Bluetooth speaker connected to the laptop, the playback devices will change to this speaker. If it is not, you can modify it by yourself.
So this article can help you to solve the Bluetooth speaker connection problem on windows 10, and it is applied to Windows 10, 8, 7. And after all these done, but you cannot find it, you can view this article: fix bluetooth speaker not detected on Windows 10.
More Articles:
How to Connect XiaoMi Phone to Laptop With Bluetooth
4 Ways to Fix Logitech Speaker Not Working on Windows 10
Tags :
Bluetooth