Fixed: Scanner Need a WIA Driver – Canon, HP, Fujitsu, Epson
When you run an HP, Canon scanner or printer of other brands to scan a document, the scan fails, and it tells you that you need WIA driver. Therefore, you cannot scan on Windows 11 or Windows 10.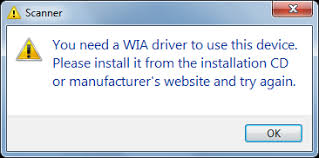 In some cases, even if you can print normally, you can't scan with the printer that supports both printing and scanning functions. To make things worse, you even fail to find the working printer or scanner in "devices and printer" settings.
What is a WIA Driver for a Scanner?
WIA is short for Windows Image Acquisition, which is a proprietary Microsoft driver model. And as for Scanner, it is mainly provide the image acquisition services.
4 Ways to Fix Scanner Need a WIA Driver to Use this Device Error
So how to solve the problem of you need a WIA driver to use the device and install it from the installation CD or manufacturer's website problem? Here are four solutions you can follow.
Solutions:
Solution 1: Restart Windows Image Acquisition (WIA) Service
If your ScanSnap Scanner want to scan the documents, you need to make sure the WIA functions. The WIA service provides image acquisition services for scanners and cameras. So check this service at first.
1. Type services in the search box, and then you will see services application is on the best match position. Open the services desktop application.
2. Find the Windows Image Acquisition (WIA) in the services.
3. Right-click Windows Image Acquisition and select Properties from the context menu.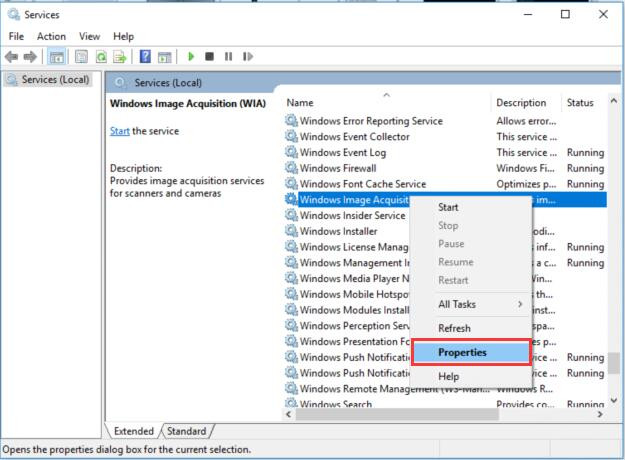 4. In WIA services properties, select the startup type as Automatic. And then click Start button in service status.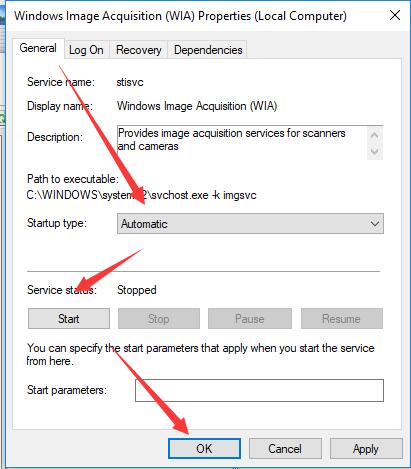 Tips: if the services status is running, try to stop it and then restart it again.
After you click the start button, windows 10 is attempting to start the WIA service on local computer. The process takes several seconds.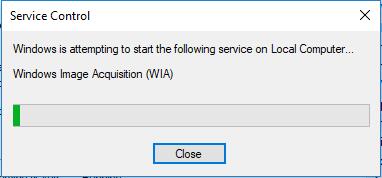 5. After the services control finish, click OK button.
6. Follow above steps to start other two services: Shell Hardware Detection and Remote Procedure Call (RPC).
After that, you can use the printer and scanner to test if it needs WIA driver when scanning.
Solution 2: Uninstall Scanner Driver
Uninstalling scanner driver in device manager and reinstall the driver will be a choice when the ScanSnap scanner scanning process needs a WIA driver.
1. Open device manager and expand the Imaging devices.
2. Find the scanner and right-click it to select Uninstall.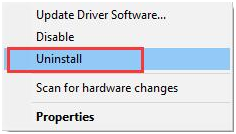 Then the scanner driver will be uninstalled in your Windows 10.
3. Restart your computer, system will scan all the devices and install Windows 10 WIA driver for your scanner. And now, when you scan the documents, it can copy files properly.
Solution 3: Update Scanner WIA Driver
If the computer cannot help to install the WIA drivers correctly, you should do this thing by yourself. And sometimes, after you upgrade system to Windows 10, the incompatible or corrupted scanner driver may cause this problem. And there are two ways you can do to update WIA drivers for your scanner.
As the error remind, there is a CD containing WIA drivers for your Scanner, so reboot the CD with the CD/DVD drive to install the WIA driver step by step. But if you cannot find the CD media, you should go to the manufacturer's website such as HP, Dell, Epson, Fujitsu.
1. Enter the scanner manufacturer's website to find the scanner drivers and firmware, download them manually.
2. Install the scanner driver and update firmware step by step.
If you have a problem of finding the scanner driver manually, you can use Driver Booster to help you. Using Driver Booster to fix WIA driver missing will easy and fast. It will scan your computer, and provide the missing scanner driver for you. And then download it automatically.
1. Download, install and run Driver Booster on your computer.
2. Follow the Scan and Update step to download the latest WIA driver and install it automatically.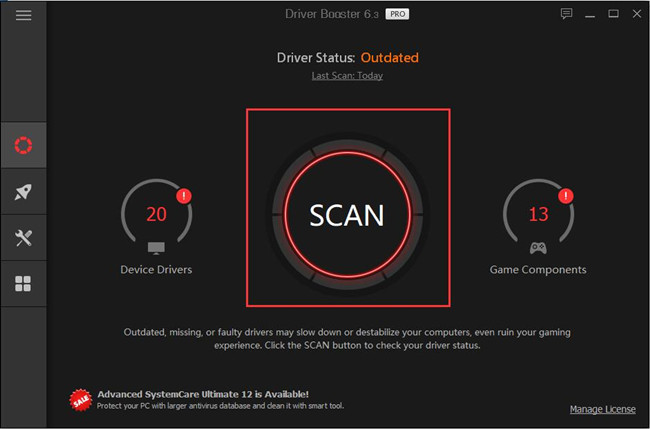 After the scanner driver updated, try to test the scanning function again.
Solution 4: Troubleshoot for your Scanner
If the Scanner appears the error of "You need a WIA driver to use this device", you can troubleshoot to fix the WIA driver missing problem. It is an automatic tool which can help to fix all the scanners whatever it is, Canon scanner, HP scanner or Dell scanner.
1. Go here: Windows > Settings > Update & Security > Troubleshoot.
2. Find Hardware and Device, and then click Run the Troubleshooter.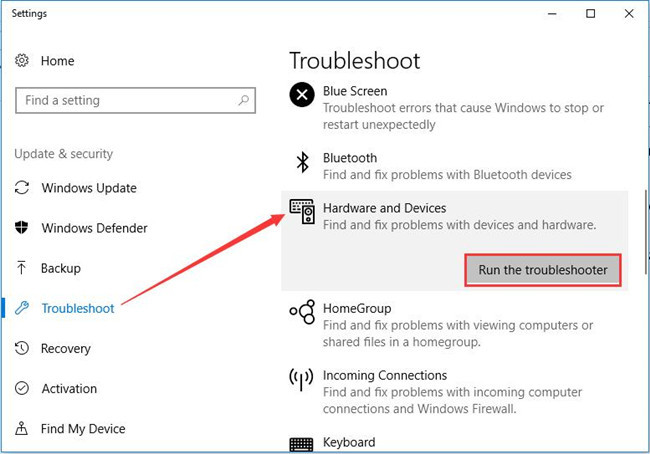 It will start scanning all your Windows system devices including Scanner and find the Scanner error and then repair it automatically.
Tips: If you are using a printer which contains the scanning function, you can also choose to troubleshoot the printer.
I think these four solutions will help to solve WIA driver disappearing problem. And if the scanner cannot scan, you can do a system restore to solve it if you want.
More Articles:
Fix Canon Scanner Not Working on Windows 10
Download ScanSnap S1500 Drivers on Windows 11, 10, 8, 7 and Mac
Tags :
scanner