[4 Ways] Download Dell Latitude 5420 Drivers for Windows 11/10
Device drivers are special software components that help your computer hardware function properly. When they are severely out of date, severe PC performance issues, including a black screen, can occur on your Dell latitude 5420. So, to keep your Dell computer running smoothly and protected online, you should know how to update your device drivers.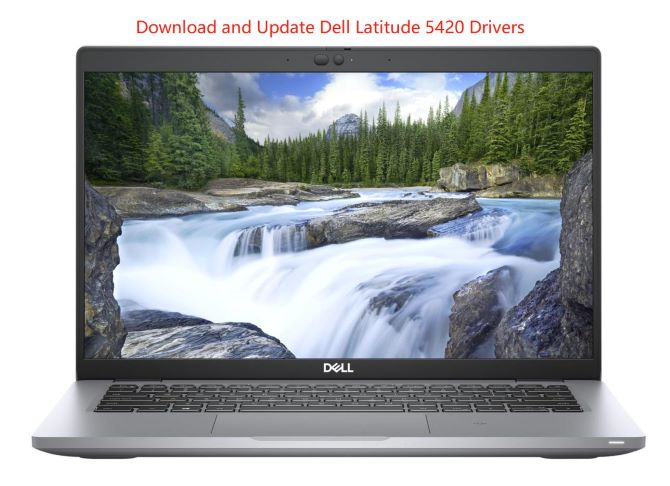 This article will discuss four methods to help you update Dell drivers, and you can choose manual or automatic update methods according to your needs.
# Update Dell Latitude 5420 Drivers by Windows Device Manager
Device Manager is a component of the Microsoft Windows operating system that allows users to view and control the hardware connected to the computer. It is an extension of the Microsoft Management Console that provides a centralized and organized view of all Microsoft Windows components. Therefore, if you want to check the status of hardware devices on your Dell Latitude 5420 laptop, you can use Device Manager.
When a yellow exclamation mark appears on a certain device, it means that there is a problem with missing drivers.
If you encounter this problem, you can download and update the driver for this device by following the steps below:
Step 1: Open Windows Device Manager.
You can right-click the Start icon and select Device Manager.
Step 2: Choose the Device category.
Next, you can double-click the device category and select the device which you want to update its driver. For example, if your graphics card driver is outdated or there is a yellow exclamation mark next to your graphics card device, you can choose to download and update the driver in order to achieve a better gaming experience.
Step 3: Select the Update Driver option.
Then right-click the chosen device and click Update driver option.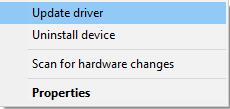 Step 4: Choose Search automatically for drivers option.
Windows will search your computer and the Internet for the latest driver software for your device. If there is a newer update, Windows Device Manager will download and install the newer driver to your device.
Step 5: Restart your PC.
Follow the on-screen instruction to complete the driver update process. After installing, restart your computer.
# Update Dell Latitude 5420 Drivers Automatically
However, sometimes, Device Manager is not omnipotent. For example, even if some devices driver have the latest version, Device Manager does not get it in time, so you cannot download the latest driver from the Device Manager. At this time, you need an automatic driver update tool. This tool can help you update all drivers with one click in real-time.
Driver Booster is one of the most popular driver update tools. It has the best and fast way to scan for older and missing drivers and provides an easy way to install or update them. It supports Windows 11, 10, 8.1, 8, and 7 up to Windows Vista and XP.
This best driver update utility has a database supporting more than 6.5 million devices and drivers from more than 1200 major brands. It will help you get the latest drivers that exactly match your system and device.
Adopting an online database, this driver updater database is updated in real-time to ensure that your device always has the latest drivers installed. Additionally, Driver Booster provides options to create restore points, view system information, and fix issues with individual devices. Driver Booster software can be considered the #1 free driver updater on the market. Download Driver Booster and take your Dell Latitude 5420 driver update experience to the next level.
Step 1: Download, install and run Driver Booster on Windows 11/10.
Step 2: Click Scan.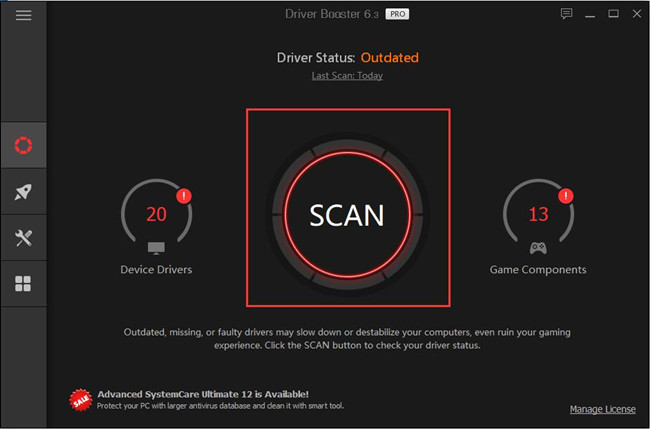 Driver Booster starts scanning all the drivers of your PC, and after scanning, Driver Booster displays information on each driver and you can get a list of outdated, missing, and faulty drivers.
Step 3: Update Drivers.
You can update one driver solely or update all in one click, which is decided by yourself. If there are many outdated drivers on your Dell latitude 5420 device, click the icon Update Now at the top right to update all outdated drivers with one click.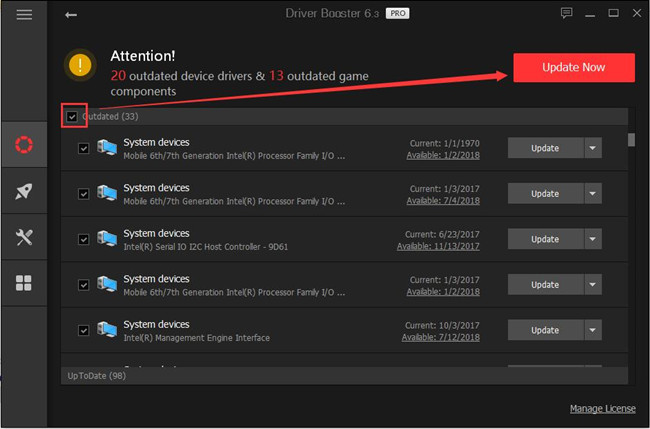 If you just want to update one piece of hardware, you can scroll down and find the device you want to update and click the icon Update next to the device.
# Update Dell Latitude 5420 Drivers by Windows Updates
You have to remember that legacy operating systems were tailor-made to run with the technologies, systems and hardware available at the time of their release. Using an outdated operating system, you won't be able to take advantage of the latest innovations and technologies that could help take your Dell Latitude 5420 PC to the next level.
Therefore, you can address compatibility or outdated driver issues by updating your system. When you update your Windows, you'll get the latest fixes and security improvements to help your Dell PC run efficiently and stay protected.
Step 1: You can right-click Start and choose Settings.
Step 2: Next, you can click Windows update in the left column.
Step 3: Then you can click Check for updates button in the right column, and Windows will auto-check for all available driver updates, and download and install the latest driver updates for your Dell latitude 5420 laptop.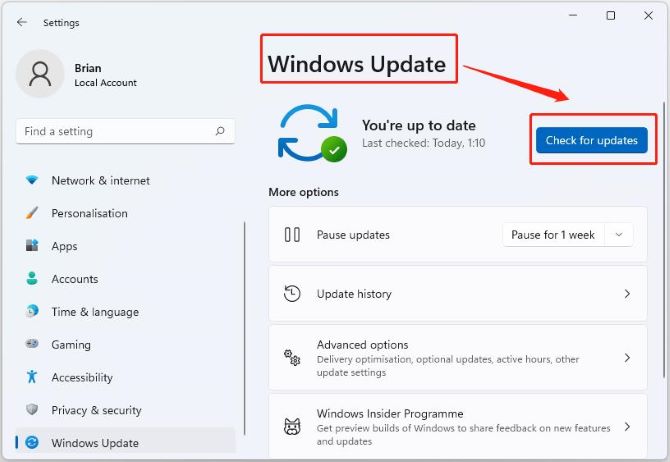 # Update Dell Latitude 5420 Drivers manually by Dell's official site
Device drivers are essential software that helps different hardware components run smoothly on your system. These device drivers are usually installed by the manufacturer. So, the best place to download Dell Latitude 5420 drivers is directly from the Dell manufacturer. Many computer manufacturers have driver update programs.
So, to manually download and install the latest drivers, firmware, and software for Dell latitude 5429, you can go to Dell's official website.
Here's how:
Step 1: Go to the Dell Latitude 5420 driver support page.
Step 2: Click Find drivers next to the Manually find a specific driver for your Latitude 5420 option to choose the drivers file.

Step 3: Filter the driver information.

Keyword: You can enter the driver name or keyword that you want to update.
Operating system: Make sure your OS is detected correctly. Dell's official site can detect your OS automatically, however, if the result is wrong or you want to change the OS, you can click the blank of operating system to choose another OS.
Download Type: Here, you can determine the download type you want to choose, for example, Applications, Drivers, Firmware, System BIOS, and Utility.
Category: You can also filter your device category, such as, Modem/Communications Mouse, Keyboard & Input Devices Network, Ethernet & Wireless Notebook, LCD Security, and Storage.
Step 4: Scroll down and find the updating package that is compatible with your device or hardware.
Tips: If there is no downloading package you want, you can click Show All to get more downloading packages.

Step 5: Click the Download icon next to the Downloading package you want to install on your PC.
Step 6: After downloading, double-click and run the downloaded file and follow the on-screen instructions to proceed with and complete the installation.
Tips:

You can also download Dell SupportAssist to stay up-to-date with the latest drivers and downloads for your device. SupportAssist is a small application that is free to download and does not access any of your personal information.
# FAQ about Dell Latitude 5420 Drivers
Q1: When was Dell Latitude 5420 released?
The Dell Latitude 5420 was released in January of 2021 and is currently one of the latest models available from Dell.
Q2: Does the Dell Latitude 5420 have a touch screen?
Yes. Dell Latitude 5420 has a 14″ 1920 x 1080 IPS touchscreen.
Q3: What is the difference between Dell Latitude 5420 and 3420?
Dell 3420 Laptop has Intel Core i7 processor whereas Dell 5420 has Intel Core i5. Dell Latitude 3420 Laptop has a greater CPU Cache of 12 MB than Dell Latitude 5420 Laptop's 8 MB cache.
Q4: Is Dell Latitude 5420 a gaming laptop?
No. The Dell Latitude 5420 does not make for a great gaming laptop since it does not have a powerful graphics card.
More Articles:
Download Dell WD19 Drivers on Windows 11 and 10
Fix Dell Wireless Mouse Not Working in Windows 10/11
Tags :
dell
drivers