2 Ways to Download Acer Drivers for Windows 10
To better take advantage of your Acer laptop, desktop, such as Acer Aspire and Acer TravelMate, you may want to download and update up-to-date Acer drivers for Windows 10, especially after the Windows 10 upgrade.
In order to help you download Acer Mouse, Keyboard, Scanner, Network drivers, etc, this post will present you two way to download and update Acer Windows 10 drivers, namely, manually and automatically get the latest Acer drivers you need.
Methods:
Method 1: Manually Download Acer Drivers
For Acer laptop or desktop users, it is a privilege to download or update the Acer drivers for Windows 10 on Acer official site. You can follow the steps below to realize it via Acer Drivers Download.
1. Input your Acer model and then click Find. Here choose Acer Aspire VX5-591G for your reference.
You can also choose to Select your device, it means that you can select your Acer Category, series and model for the purpose of identifying your Acer model. Here select notebook, Aspire and Aspire VX5-591G.

2. Choose Operating System and clickDriver tab. This time select Windows 10 64-bit.
2. Once you have chosen the OS, you can see the available Drivers, Documents, BIOS, and application. Click Driver, you can know how many Acer drivers you can download.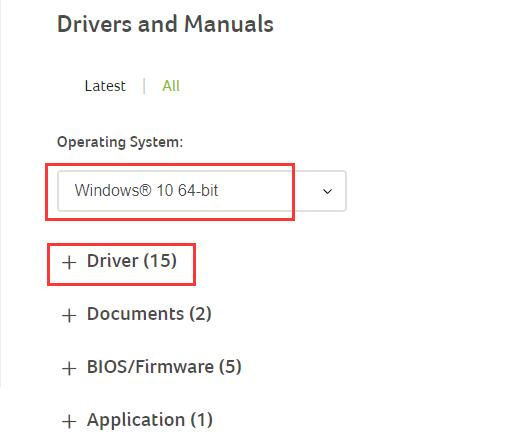 3. Download Acer drivers. Here you can click the button Download the get the audio drivers, Bluetooth driver, Card reader driver, etc.

4. Install the downloaded Acer drivers for Windows 10.
With the latest Acer notebook, Chromebook, tablet or Desktop drivers, you now can perform more smoothly on Windows 10.
Method 2: Automatically Download Acer Drivers
But for most Acer users, it is a challenge to download and update Acer drivers to the latest version, on condition of that, you may as well try to make full use of Driver Booster to help you.
As a professional and perfect driver helper, Driver Booster is capable of finding the Windows 10 Acer driver for you quickly and safely. With the help of Driver Booster, you are able to download or update all the Acer drivers, such as Acer Display, network adapter drivers, audio, DVD/CD drive drivers.
First and foremost, you are supposed to download Driver Booster. Then obey the procedures to make it work for you.
1. Scan. Driver Booster will search for you PC to find the incompatible drivers for Windows 10. You will know exactly how many drivers can be downloaded and update for Windows 10.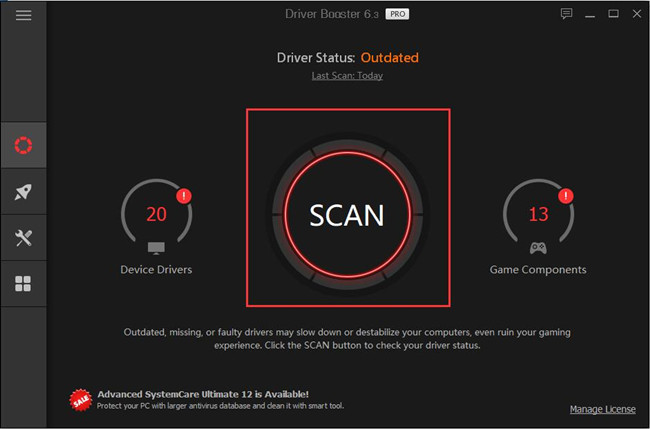 3. Update Now. You can choose to download or update all the Acer drivers with this click.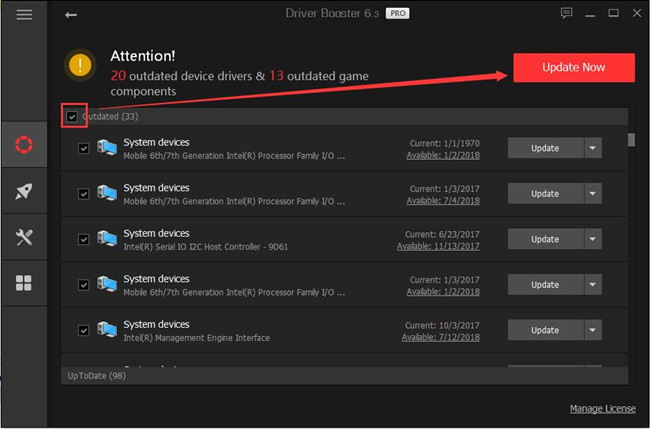 As long as you have employed Driver Booster, it is obvious that you can download and update Acer drivers for Windows 10 fast. Meanwhile, you can rely on it to fix various Acer device errors on Windows 10.
To conclude, no matter what way you would like to take, you should make sure that this solution suits you best.
More Articles:
2 Ways to Download and Update Dell Drivers for Windows 10
3 Ways to Update ASUS Drivers for Windows 10
Tags :
drivers