2 Easy Ways to Download and Update Anker Mouse Driver
Anker mouse is the best choice for Internet surfers, gamers, and those who work long hours in front of the computer as it designs a healthy neutral handshake wrist and arm position for smoother movement and less overall stress. However, are you annoyed by your Anker mouse suddenly not working? Do not worry.
These could all be due to outdated drivers. This post provides you with two manual and automatic methods to download and install the latest drivers for your Anker mouse.
For general users, the most common way for you to update the mouse driver is to download the latest version of the driver through the product's official platform.
However, Anker support does not provide a driver package for you to update your device but only gives you an A7852M document because they think no additional drivers are required for this device to function.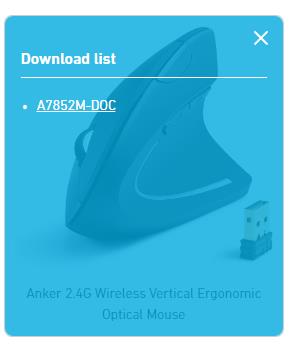 However, when your mouse suddenly doesn't work or has some issues, updating the driver is a necessary thing to do. Therefore, this post provides you with two methods to update the Anker mouse driver. With these two methods, you can find and download the compatible driver for your device.
Method 1: Update Anker Mouse Driver via Device Manager
If you suddenly experience problems with your webcam, mouse, or printer, one of the effective solutions to try is to update the drivers for these hardware components. The easiest and most convenient way to update your drivers is to navigate to your hardware through Microsoft's own Device Manager and manually update the appropriate drivers.
Open Device Manager, and for any of these devices, you can right-click to check for any available driver updates. Follow the steps listed below to update your Anker mouse driver via Device Manager:
Step 1: Type device manager on the Start menu search bar and click on Device Manager.
Step 2: Double-click the Mice and other pointing devices.
Step 3: Right-click on the Anker Ergonomic Optical USB Wired Vertical Mouse or the Anker 2.4G Wireless Vertical Ergonomic Optical Mouse, and select Update driver.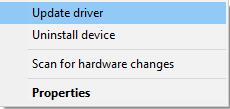 Step 4: Select Search automatically for drivers.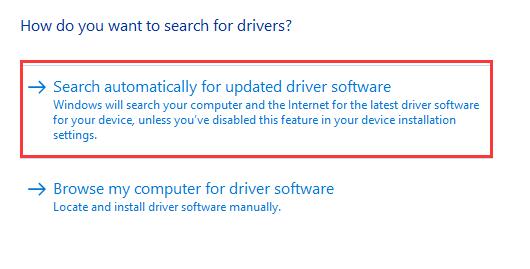 Step 5: Follow the instructions to finish the update.
Your PC will search and download the latest driver of Anker Mouse for you.
Method 2: Update Anker Mouse Driver automatically (Recommended)
However, not all devices can be updated through Device Manager. At this time, you need a tool that can automatically scan and update all the drivers on your computer.
Driver Booster will quickly spot corrupt and outdated drivers and find the latest versions that exactly match your system and device. The driver database supports over 6.5 million devices and drivers from over 1200 major brands. In addition, the driver sources are all from the original hardware manufacturers and have passed the Microsoft WHQL test and IObit test.
Even without the Internet, Driver Booster can also install graphics card drivers, audio card driver, or any missing drivers for you offline.
Step 1: Download, install and run Driver Booster on Windows 11 or Windows 10.
Step 2: Click the Scan.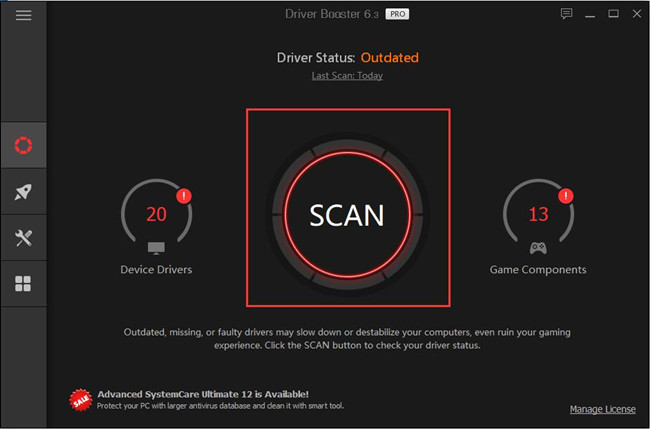 After clicking the icon Scan, Driver Booster will scan all the drivers installed on your PC and give you a list of outdated, missing, and faulty drivers.
Step 3: Click the icon Update next to your Anker product, for example, Anker A7809012 Wireless Vertical Mouse or A7852 Anker 2.4G Wireless Vertical Ergonomic Optical Mouse.
Then Driver Booster will download and install the latest driver of Anker mouse that is compatible with your device.
Tips:

You can also simply click the Update Now icon at the top right to update all drivers automatically from the vendors.
FAQ about Anker Mouse Driver:
Q1: What should I do when Windows can't find my Anker mouse drivers?
The issue was caused by a windows update.
Open the Administrative Tools in the Control Panel, find Computer Management, click on Device Manager in the Computer Management, select Universal Serial Bus Controller, on the USB root hub option to uninstall the driver, then select the menu bar above, and click Scan to detect hardware changes.
At this time, a window will pop up to find new hardware, and choose the next step to install it.
If this issue cannot be fixed satisfactorily, you should contact the official site of Anker.
Q2: Does Anker mouse work with Mac?
Yes. Anker 2.4G Wireless Vertical Ergonomic Optical Mouse supports Laptops, Desktop, PC, Macbooks. However, the previous/next page thumb buttons are not recognized on the Mac OS X.
Q3: What does the red light on Anker mouse mean?
When the battery is running low, the LED bar will turn red and blink every time you move the mouse.
Q4: Why is my Anker mouse not working?
When the mouse is not working, the issue may be caused by the battery, pairing, etc.
More Articles:
5 Ways to Solve Bluetooth Mouse Not Working on Windows 10
Fix HID-Compliant Mouse Not Working on Windows 10/11
Tags :
mouse