Download Corsair Drivers on Windows 10, 8, 7
Many users are using Corsair products such as Corsair headset, mouse, or keyboard on Windows 10. But many of you may run into Corsair void pro headset not working on your PC. Or for some users, you find Corsair mouse has no response on Windows 10. In either case, there is much need to update Corsair drivers.
In this post, you will master all the feasible ways to download the latest Corsair drivers for Windows 10, 8, 7. For instance, Corsair mouse M65 driver, or Corsair keyboard K70, K95, K55, or Corsair headset drivers.
How to Download Corsair Drivers for Windows 10, 8, 7?
To update device drivers for Windows, you can turn to Windows embedded tool – Device Manager or some third-party driver tools. Under most conditions, it is also available to download and install Corsair mouse, keyboard, or headset drivers manually on Corsair official site.
Methods:
Method 1: Download Corsair Drivers Automatically
For some people who are not proficient in computers or have no time finding and installing the drivers, it is advisable that you make full use of Driver Booster. Under some circumstances, as the top-one driver finder, downloader, and installer, Driver Booster can also help fix Corsair mouse, keyboard, or headset out of work.
1. Download, install and run Driver Booster.
2. Hit Scan. That will prompt Driver Booster to start searching the corrupted, missing, and faulty drivers on your PC.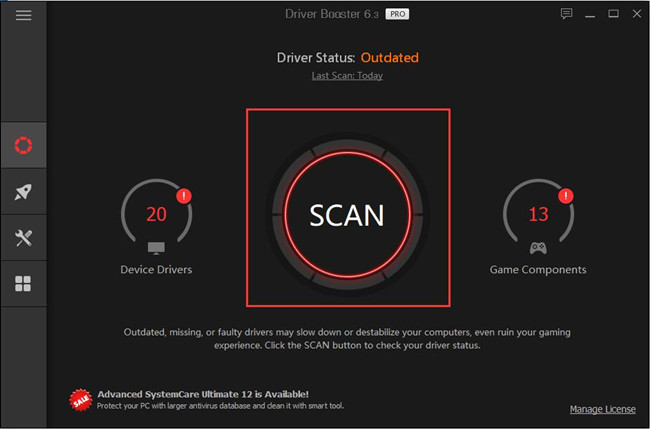 3. Find out Sound, video and game controllers and then click Update to update Corsair headset driver.
4. You can also update Corsair mouse driver by Driver Booster under Mice and pointing device, or download updated Corsair keyboard driver under Keyboards.
If there are many Corsair drivers, choose to Update Now to update all at one time.
After that, Driver Booster will begin to download and install Corsair drivers automatically for you. In this way, you can check if Corsair headset such as Corsair Void Pro is working well on Windows 10.
Related: How to Download Beats Audio Drivers for Windows 10, 8, 7
Method 2: Update Corsair Mouse, Keyboard, and Headset Drivers in Device Manager
It is also up to you to install the Corsair drivers within the system. If possible, the Windows Device Manager is able to search for and then download the Corsair drivers online for you.
1. Go to Device Manager.
2. Expand Mice and pointing devices and right click Corsair mouse driver to Update driver.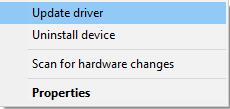 If you wish to get the latest keyboard driver, update Corsair keyboard driver under Keyboards, update Corsair headset driver under Sound, video and game controllers.
3. Choose to Search automatically for updated driver software.
Upon any updates for your Corsair products being found, try to let Device Manager install the updates. In so doing, problems like Corsair Void pro no sound will disappear.
Related: Download Blue Snowball Drivers on Windows 10
Method 3: Download Corsair Drivers Manually
In terms of users who would rather download and install Corsair drivers by yourself, it is viable that you turn to Corsair's official site to search for the Corsair mouse, keyboard, and headset drivers for Windows 7, 8, 10.
1. Navigate to the Corsair download center.
2. On the Corsair site, Select Category like Gaming headset, Gaming mice, Gaming keyboard, etc. Here take Gaming Headsets, Void Pro RGB as an example.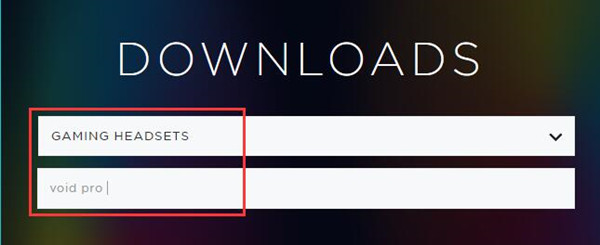 3. Then find out the Corsair driver and Download it on Windows 10, 8, 7.
4. Follow the on-screen instructions to finish installing it.
You can also enter the Corsair mouse or keyboard model and try to install them on your PC, such as Corsair headphone K70, K95, HS50 drivers. Once you installed it, manage to check if the Corsair headset not working has been solved.
In this sense, you will know how to update Corsair drivers such as Corsair mouse, keyboard, and headset drivers for Windows 7, 8, 10. That will also be helpful for you to resolve the Corsair Void Pro wireless not detected issue.
Tags :
drivers