Logitech C270 HD Webcam Driver Download for Windows 10, 8, 7
Logitech C270 Webcam is an ideal option for great video, whether you are using it for video conferencing, streaming, or communicating with distant friends and family. It also has the built-in Plug and Play feature that allows us to use the webcam directly.
But some users may be frustrating while the Logitech C270 is not functioning well, and some errors occurred frequently, such as no audio or video, or damaged image quality. In those cases, we recommend you to download the latest version of Logitech C270 drivers on your PC.
There are three methods to update the Logitech C270 driver.
Methods:
Method 1: Update Logitech C270 Driver Automatically
If you do not want to waste time and energy installing the driver, a safe, fast, and professional driver updater tool–Driver Booster is your best choice.
Driver Booster can quickly scan your computer to find out outdated or missing drivers, and then provide you with an easy way to download and install the latest drivers. So, all the driver-related system issues and device malfunctions can be resolved properly and promptly. With access to a comprehensive database of over 350,000 drivers, you can always get the latest drivers updates.
Here are the specific steps you can follow.
Step 1: Download, install and run Driver Booster.
Step 2: Click the Scan button to check your driver status. With this convenient interface design, you can easily operate it.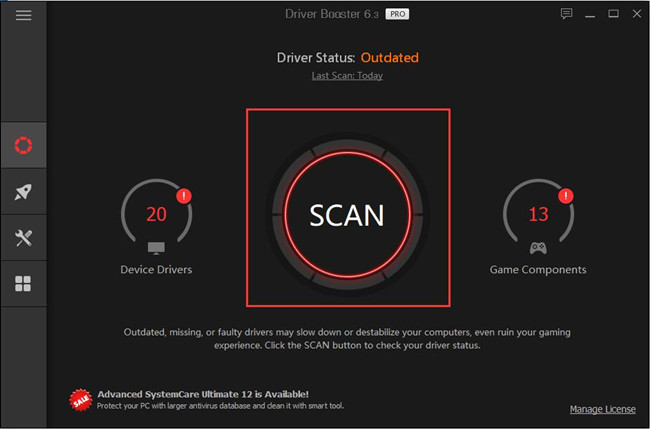 Step 3: Find Logitech C270 driver and click Update. Once the scanning is over, the outdated or missing drivers will be displayed clearly, which is like a comprehensive checkup for your PC.
And you can choose to update Logitech C270 drivers only, or update all the outdated drivers with a click on Update now.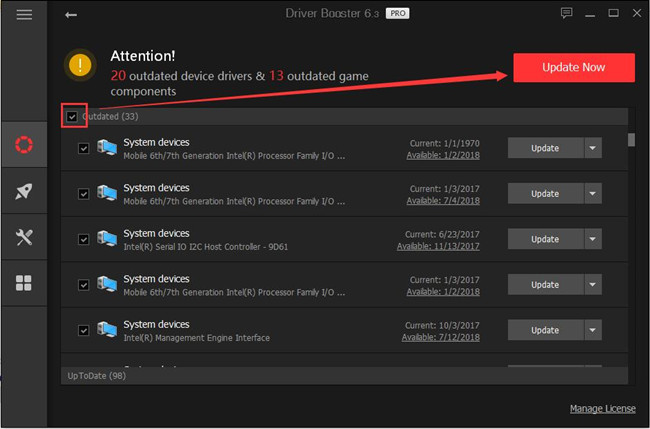 A few minutes later, the latest version of Logitech C270 driver will be downloaded from the official website and be installed automatically.
With regard to how to update the drivers manually, let us check the following methods.
Method 2: Update Logitech C270 Driver via Device Manager
As a Control Panel applet in Microsoft Windows operating systems, Device Manager allows users to view and control the drivers attached to the computer. So, when your webcam is not working well, we can also use the Device Manager to update the drivers.
Step 1: Press Windows + R combination key to open the "Run" dialog box.
Step 2: Type devmgmt.msc and click OK.
Step 2: Select "Audio, video and gaming controllers" to find the device (Logitech C270), right click it and select Update driver.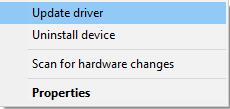 Step 3: Click on Search automatically for updated driver software.
Afterward, your Windows system will try to search the latest Logitech C270 drivers from the website. Just follow the on-screen guides, and you can complete the driver update.
While in some cases, Windows might fail to find the correct drivers, or there is an issue with the installation, do not worry, you can try another method to update the Logitech C270 driver manually.
Method 3: Download Logitech C270 Driver from Logitech Website
Logitech official website regularly releases drivers updates for its products. So, you can download its drivers from the Logitech website.
Step 1: Visit Logitech support website where you can download Logitech drivers and get assistance to fix a variety of Logitech product issues.
Step 2: Type HD Webcam C270 in the search box, and press Enter.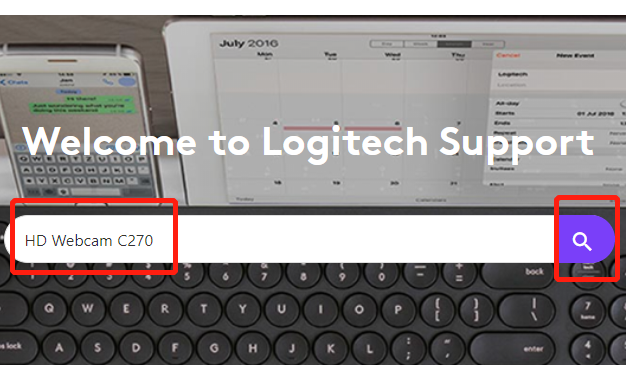 Step 3: Click Logitech Capture which enables you to customize Logitech C270 Webcam to adjust settings, aspect ratio, recording resolution.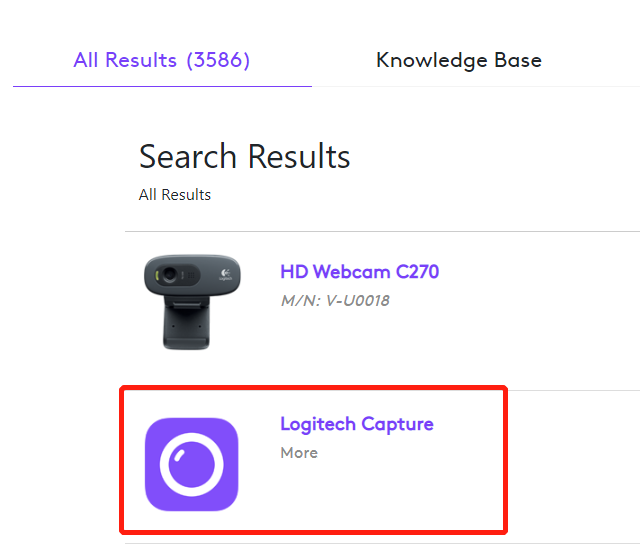 Step 4: Click Download now. The updated Logitech C270 driver can fix some bugs so that your webcam performance can be improved.
On this download page, your Operating System of PC will be auto-detected, so you can download it directly. But if you need to download the Logitech C270 driver for another computer whose OS is different, at the bottom of the page, you can click Show All Downloads to select an appropriate operating system for downloads.
Conclusion:
No matter which method you choose, after downloading and installing the latest version of the driver, the Logitech C270 issues can be fixed easily. If you have any other issues related to Logitech products, do not hesitate to leave your comments to contact us, and we will do our best to help you.
More Articles:
Fix Logitech C920 Webcam Not Working on Windows 10
Fixed: Logitech Camera Not Working on Windows 10
Tags :
camera
drivers
logitech