Fixed: Logitech Camera Not Working on Windows 11/10
After upgrading to Windows 10 or Windows 11, the Logitech USB cameras such as BRIO webcam, or the C930, C920 etc. HD Pro webcam cannot work, so you cannot use it in video chatting on Skype or other video applications.
Solutions:
Solution 1: Let Apps Using My Camera Hardware
Before you solve this problem, you need to make sure your applications are allowed to use the camera. This will make many things more convenient.
Follow Win > Settings > Privacy > Camera to open the camera privacy settings.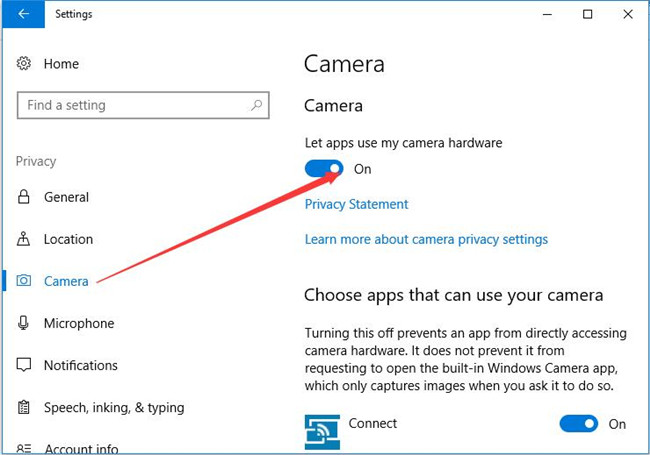 In the right side, make sure the Let apps use my camera hardware status is On.
Related: Fix Logitech C920 Webcam Not Working on Windows 11/10
Solution 2: Remove the Conflict Wireless Mouse Receiver
The wireless mouse may cause the Logitech camera out of work. So if you are using a wireless mouse especially Logitech wireless mouse, maybe there is interferes between the wireless mouse and your USB webcam.
So at first, try to unplug the camera USB cable out and reconnect it to another USB port.
If it does not work, try to unplug the wireless mouse USB receiver or the USB transmitter, and your Logitech camera will work normally.
Solution 3: Update the Logitech Camera Driver Automatically
If you have a problem of fix the Logitech camera stop working issue, you can use Driver Booster to help you. It can find the driver easily and fast. As a driver helper, it provides an easy way to fix driver issue. With Driver Booster, what you need to is only click 2 buttons.
Download Driver Booster and install it. It will scan your computer devices including the external Logitech BRIO webcam or c920 webcam, and then analyze the original drivers to see if this driver is outdated.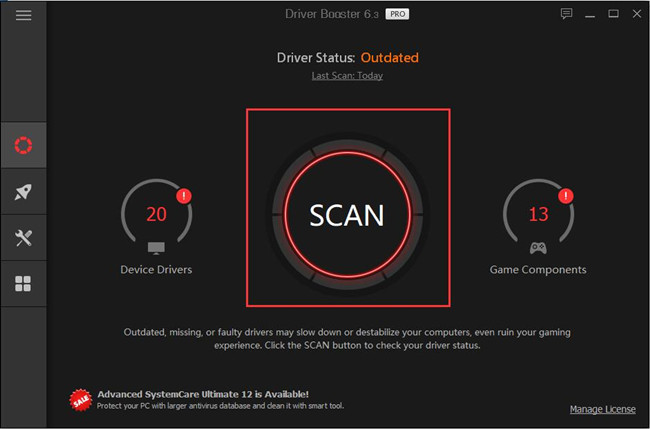 After that, it will provide the latest version of the driver for the device. Of course, if your devices drivers are missing, it will also provide the right driver.
Solution 4: Manually Update Logitech camera driver
This will be the directly way if your Logitech camera such as the Logitech BRIO Webcam.
Step 1: Open device manager.
Step 2: Expand the imaging devices, find your Logitech BRIO webcam. Of course, if you are using the Logitech C920 HD Pro Webcam , choose it.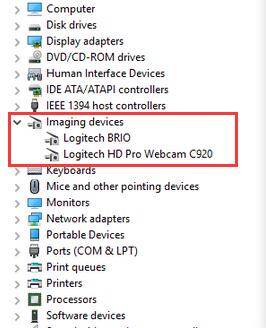 Step 3: Right-click it and select Uninstall to uninstall the Logitech camera driver.
Step 4: Enter Logitech drivers download center, and find Webcam and Camera Systems from the product lists.
Step 5: Expand the Webcam and choose Logitech webcam you have. Here choose the Logitech BRIO.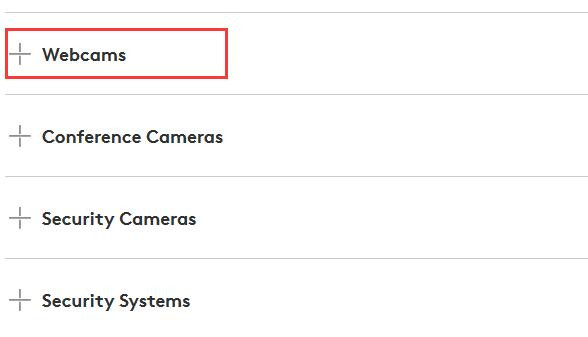 Of course, you can expand other items such as conference cameras and security cameras.
Step 6: In Logitech BRIO page, choose Download to enter the download center.
Step 7: Download driver. In download center, you can download the Logitech camera driver for Windows 11/10.

After download finish, you can install it and add your Logitech webcam to it. So use this way to update Logitech camera driver will be a good choice.
More Articles:
Fix We Cannot Find Camera on Windows 11/10
Skype Camera Not Working on Windows 11/10
Tags :
camera
logitech