NVIDIA GTX 1070 Drivers Download and Update
Is there any NVIDIA GTX 1070 driver issue on your computer? As a relatively new release of the NVIDIA graphics card, NVIDIA GTX 1070 allows gamers to play games at over 60+ FPS on 1080p, so this graphic card remains a good choice for gamers due to its strengths in allocating GPU for games.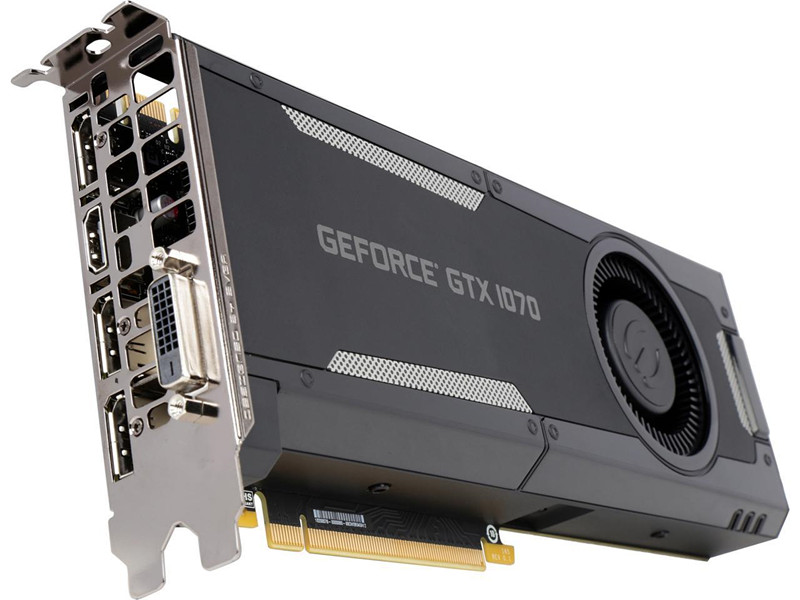 However, users have reported various errors of the GTX driver. For instance, a gamer reported to the NVIDIA official website that games run into problems like World of Warships not responding, and it then warned of the GTX driver issue on Windows 10. More gaming issues may come up if the NVIDIA GTX driver is not working well (as a screenshot reported by gamers).
NVIDIA graphics card is regarded as an ideal option for gamers to gain the best gaming experience, in which the graphic driver plays a role to connect the NVIDIA hardware and software.
Therefore, this post will focus on one of the NVIDIA graphics card models, the GTX 1070 because it is widely used among gamers but runs into many problems, especially the GTX 1070 driver error. If you are using any other NVIDIA models such as GTX 1660 Ti, just refer to similar ways to update NVIDIA drivers.
How to Download NVIDIA GTX 1070 Driver on Windows 10, 8, 7?
There are mainly three ways to update the NVIDIA GeForce GTX 1070 driver on Windows systems. Depending on your computer skills, time, and interests, you can choose to download the GTX driver using a Windows-embedded tool, manually, or automatically.
Methods:
Method 1:Update the NVIDIA GTX 1070 Driver in Device Manager
This method may be preferred by users showing more interest in operating within the system and afraid of viruses or threats out of the system.
In this case, when you would like to check whether the 1070 driver is the most up-to-date and provides you with advanced performance, you can try to update it in the device manager. If there is any update, this Windows-based tool will download the updated package automatically for you.
1. Open Device Manager.
2. Expand Display adapters > NVIDIA GTX 1070.
3. Right click the device to Update driver.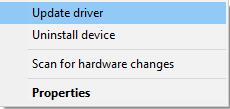 4. Click Search automatically for the updated driver software.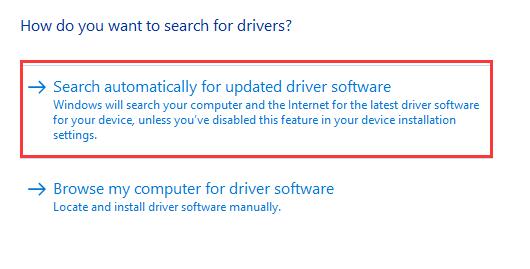 Just wait for Device Manager to search for updates and then install the driver package for you.
Method 2: Download the GTX 1070 Driver Automatically
With this method, Driver Booster, the top one driver tool, will be used to help you. This method is most suitable in cases where:
Windows inbuilt tool Device Manager fails to locate the up-to-date GTX 1070 driver;
Users find it challenging to find out the right and the most updated GTX driver on your own;
NVIDIA GTX 1070 driver issue has not been resolved by some gamers eager to fix then NVIDIA driver problems like NVIDIA driver crashing issue as soon as possible to play games.
You can download and install the driver for NVIDIA GTX 1070 graphics card quickly by using Driver Booster:
1. Download, install and run Driver Booster.
2. Hit the Scan button to activate Driver Booster to search for all device drivers on your PC immediately.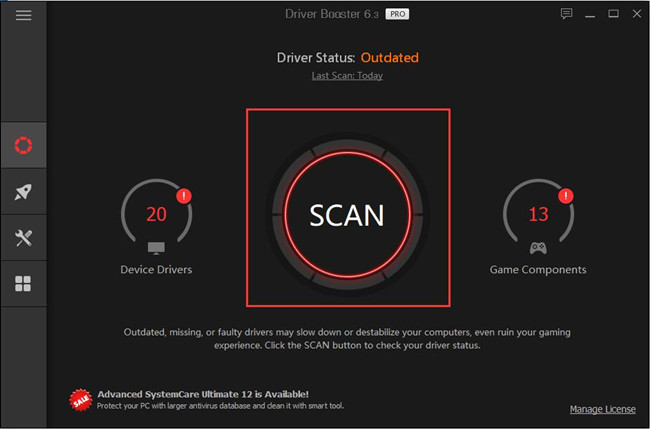 3. Find out Display adapters > NVIDIA GTX 1070 driver > Update Now.
You can see Driver Booster is searching for drivers for you. Wait until it locates the most up-to-date GTX Ti 1070 driver and installs it on Windows 10, 8, 7.
Method 3: Update the NVIDIA GTX 1070 Driver Manually
Some users may prefer to update the GTX 1070 driver or any other NVIDIA drivers manually. In this way, no matter you encounter NVIDIA GTX driver issues like the Event 13, or you wish to enjoy a better graphic experience, just navigate to NVIDIA's official website where you can update all NVIDIA drivers including GTX 1070 and 1660 drivers.
1. Go to NVIDIA's official website.
2. Select Product Type GeForce, Product Series GeForce 10 Series, Product GeForce GTX 1070, Operating System Windows 10 64-bit, Download Type Game Ready Driver, Language English.

3. Expanding the Download Type, you can also download Studio Driver here.
4. Then hit the Search button.
5. Download the GTX 1070 driver.

6. Follow the on-screen instructions to install the latest NVIDIA GeForce GTX 1070 driver on Windows 10.
For now, you will have installed the GTX 1070 driver by yourself.
A Frequently asked question:
How to Download NVIDIA GTX 1070 Driver with and without NVIDIA GeForce Experience Software?
NVIDIA GeForce Experience is a program provided by NVIDIA to configure all kinds of devices of this manufacturer, like the NVIDIA graphics card. When it comes to the GTX 1070 driver, some people may be confused about whether this program can help, so below are answers.
Above are the ways to install GTX 1070 or 1070 Ti drivers without NVIDIA GeForce Experience. You can select one of them to update the driver for your NVIDIA GeForce GTX 1070 graphic card driver.
To use NVIDIA GeForce Experience, you can refer to 4 ways to download NVIDIA drivers. But this method requires you to download the NVIDIA GeForce software first, so it may cater to users who have already installed the software on the PC.
All in all, hope you can find the way best fit for you to download NVIDIA GTX 1070 driver on Windows 10, 8, 7.
More Articles:
Fix NVIDIA G-Sync Not Working On Windows 10
Solved: Need to Reinstall NVIDIA Drivers Every Reboot
How to Completely Uninstall Graphic Driver on Windows 10, 8, 7
Tags :
drivers
graphic issues
nvidia