[5 Ways] Fix Physxloader.dll Is Missing or Not Found Errors
Physxloader.dll is an NVIDIA-related DLL file that is required by many gaming applications. But many users reported that when they tried to open certain video games on their PC, an error message "PhysxLoader.dll is missing" displayed. This error keeps repeating even when the system is restarted. Do you see this weird error message time and time again? If so, don't worry.
In this article, we'll take you through the main causes of this "PhysxLoader.dll is missing" error message and five quick solutions that users who encountered this problem found helpful. Please find the best solution for you in the content below.
# What is physxloader.dll?
Physxloader.dll is a legitimate file. It is linked to the Physxloader DLL built into NVIDIA PhysX. NVIDIA PhysX is an essential real-time physics engine middleware for playing games. It enhances your gaming experience by using graphics cards.
# What causes the physxloader.dll is missing error?
To understand how to fix Physxloader.dll not found error, you must first know what is causing the problem. The following are possible reasons for this:
You mistakenly deleted the Physxloader.dll file. As an essential part of NVIDIA, this DLL file is required to launch the game. Therefore, when it is damaged or missing, you will not be able to launch the game normally.
Physxloader.dll Is Missing error occurs because your computer is not properly updated with the latest version of the PhysX system software.
Your computer is infected with a computer virus or malware, which causes the Physxloader.dll Missing error to appear on the computer screen.
It has been reported that Steam can cause physxloader.dll not found issues.
Now, you have an overall idea of the possible causes. Next, we will discuss how to fix the physxloader.dll is missing error.
Solution 1: Install the NVIDIA PhysX Software
As the "This application failed to start because physxloader.dll was not found. Re-installing the application may fix this problem." error message suggests, problems with the Psychxloader file are mainly caused by NVIDIA PhysX.
If you don't find it on your computer, you can get this software from the official website. Install it, then restart your PC and your games.
Here, we have shared the step-by-step method to install the NVIDIA PhysX software.
Step 1: Go to NVIDIA's support page to download a new PhysX driver.
Step 2: Click on the Download Now button.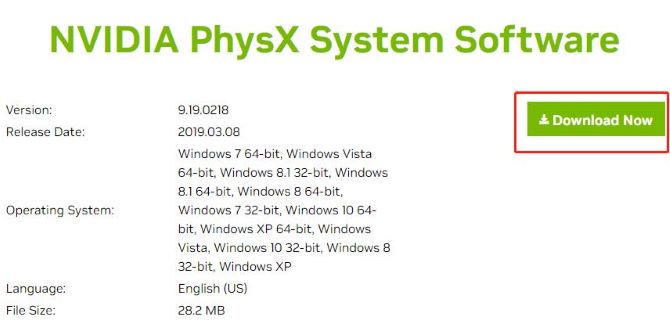 Step 3: Click on the Download button as the picture shows below.

Step 4: After downloading, double-click the installation package and install it on your computer.
Step 5: Run the PhysX driver and re-launch the game to check if the physxloader.dll error message is fixed.
If this doesn't fix the error, we recommend you move on to the next solution.
Solution 2: Copy the PhysX File from Another PC
In the second solution, you can transfer the Physxloader.dll file from one computer to another by simply copying the Physxloader.dll file from a computer with the same Windows Operating System and Processor as yours and pasting it.
This will minimize the possibility of malware if the PhysX file is run on another computer.
Solution 3: Update Your Graphics Card Drivers
It is also possible that an outdated graphics card driver is causing you to see a "physxloader.dll is missing" error. Therefore, we recommend that you update your drivers to the latest versions. You can check the manufacturer's website for the correct driver version.
However, we do not recommend this option as you may even experience system instability if you install the wrong version. Therefore, you can use Driver Booster to automate the process.
Driver Booster is a popular application that can be used to update outdated drivers and fix corrupted drivers to improve system performance. It provides tons of the latest and the most suitable driver components for updating and fixing drivers on your PC. It supports updating more than 4,500,000 drivers and fixes missing, wrong and outdated driver issues. Plus, this Driver Updater scans nearly 100% faster.
Driver Booster is the ultimate tool that can dramatically increase your PC's overall performance and maximize your gaming experience. Just keeping Game Mode on should be enough to improve your gaming performance. This results in smoother gameplay, faster load times, and fewer crashes and glitches. It is also designed for speakers of 37 languages. Even new users will not be bothered by it as it offers a clean interface and is very easy to use.
Step 1: Download and install and run Driver Booster on your PC.
Step 2: Click the Scan icon.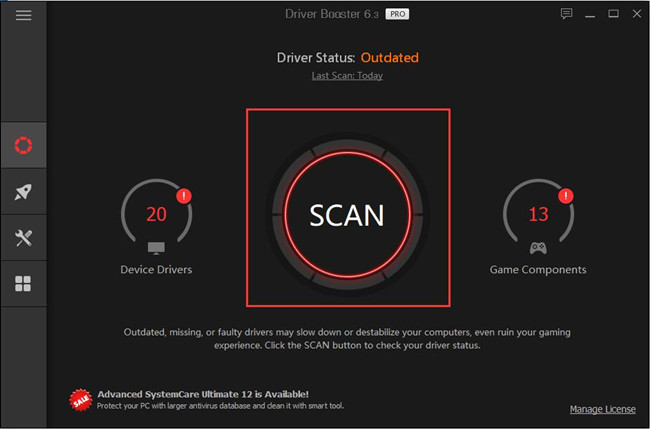 After installing Driver Booster, you can let it scan your computer automatically, or click the "Scan" button in the center of the main interface. Wait for the scanning process to complete (it may take a few minutes). Once done, browse the list of outdated device drivers.
Step 3: Update the outdated graphics card driver.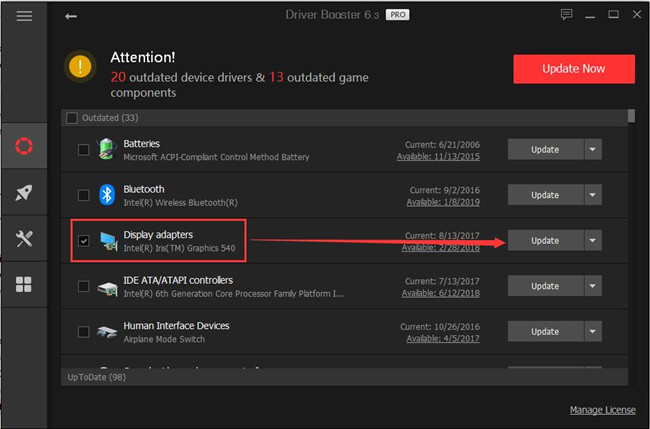 Then select the "Update Now" or "Update" option according to your requirement. The "Update Now" button at the top right helps you update all outdated devices with one click. And the "Update" button on the right side of the graphics card can help you update only this one device.
Solution 4: Download the DLL Manually
Sometimes, DLL files can be deleted accidentally or on purpose. For these reasons, some programs fail to function properly and display "physxloader.dll is missing" error messages. So re-downloading the physxloader.dll file will be an effective fix.
However, you must be careful to only download it from trusted sources, as DLL is often the vector that introduces malware to your computer.
To do this, follow the steps below to download the DLL files on Windows:
Step 1: Open DLL-Files official website.
Step 2: In the search box, enter physxloader.dll and press Enter key.

Step 3: Click physxloader.dll from the search results.
Step 4: Next, download the dll file by clicking on the "Download" button. This will download the specified dll zip file on your Windows system.

Step 5: After downloading, extract the Zip dll file and install it on your PC.
Solution 5: Re-install the Program that Uses Physxloader.dll
If none of the above solutions work, you may need to uninstall the offending program and then reinstall it. In most cases, physxloader.dll missing problems are related to a problematic program, especially when this error occurs while using a particular program, so reinstalling the software should replace the missing files.
Note that users have indicated that most physxloader.dll problems are caused by Steam client issues. Therefore, you can try to reinstall Steam.
Follow the quick guide below:
Step 1: Right-click the Start menu and select the App and Features (Programs and Features).
Step 2: In the list of apps and features, right-click Steam and select Uninstall.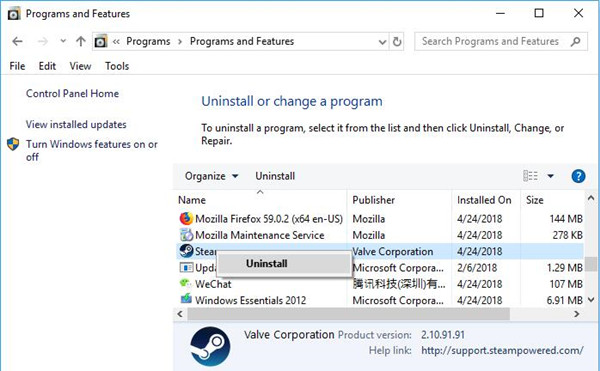 Step 3: Then you can follow the on-screen instructions to complete the uninstallation.
Step 4: When the Steam client has finished uninstalling, navigate to the Steam website to redownload the program.
Conclusion:
Now, this concludes this article. Whatever the reason, you can try the top 5 ways to fix the physxloader.dll missing issue and restart your computer to see if the problem is resolved.
Tags :
dll
graphic issues
nvidia