7 Ways to Fix Printer Offline Status on Windows 10/11
Contents:
Printer Offline Status Overview
Windows 10/11 says the printer is offline? No matter you are using an HP, Epson, Canon or Brother printer, it is extremely common that your printer is offline, which means you cannot print files for your work or study.
In some cases, Windows 10/11 thinks the printer is offline, which is why your printer isn't printing, but actually the printer is online but won't print for you.
Since the printer must be online in order to print as usual, you have to change the printer from offline to online on Windows 10 if you feel like to print using your Canon, HP, Samsung, Brother, or Epson printer.
Why does your Printer Go offline?
Mostly, your printer has to be connected to the Internet (wired or wireless) or by USB cable. Only in this way can the printer get online and work smoothly with your PC on Windows 10/11.
And you can see from the issue that the printer is offline that the main cause lies in connection problems. Sometime, it may be due to the disconnected printer. On the other hand, the offline printer appears because of the network issues.
How to Fix Printer Offline Status on Windows 10/11?
Simply put, you are recommended to solve this laser or 3D or wireless printer offline from the perspective of Network connecting, driver issue and printer settings.
Prior to more advanced solutions, sometimes, reconnecting the printer and restarting your PC may be efficient to solve printer keeps going offline on Windows 7, 8, 10 and 11.
Solutions:
Solution 1: Check Printer Hardware
Printer offline on Windows 10/11 means that your Epson or Canon or HP printer cannot communicate with your PC. Therefore, it is required that you make sure there is nothing wrong with the connection between your computer and printer. Manage to check some things for the purpose of getting printer online on Windows 10.
For different connections between the PC and the printer, USB printer or wired or wireless printer, you need to check different network connections.
1. Shut down your printer for a few minutes and boot it again.
2. Check if your printer is plugged in properly.
3. Login to Windows 10 with a local administrator account.
4. If you are connecting the printer to the PC via the USB cable, try to make sure the cable is in good shape with a good USB port.
5. If you are making use of the wireless network, make sure the indicating light is on.
Or if it is the wired network, check the Ethernet network condition.
All checked you can know exactly what makes your printer offline on Windows 10. If there are no connection issues with your printer, you can read on to solve the driver and settings problem for your offline printer.
Solution 2: Change the Printer Status
You may have carelessly or accidentally set the printer offline on Windows 10. So to change your HP, Epson or Canon printer from offline to online, you should get into the printer settings to have a try.
It is likely that you can find out the related settings to get a printer online and make it respond, work on Windows 10.
1. Go to Start > Settings > Devices.
2. Under Printer & Scanner, locate and right click the icon with a green checkmark to See what's printing.
If the icon has no green mark, you should right click it to Set as default printer and then right click it to See what's printing.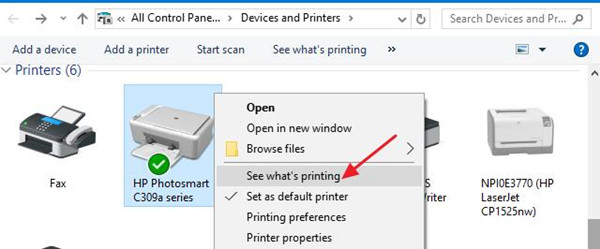 Then you can see the printer queue popping up on Windows 10.
3. Under Printer, uncheck the box for Pausing printing and Use Printer Offline.

Then you are able to use the printer online on Windows 10. And the printer offline will no longer exist on Windows 10.
Solution 3: Restart the Spooler Service
The Spooler Service is a windows system service. It sends jobs to the printer. When you are printing a file or some documents, the print spooler feeds the printing image to the background at a lower speed.
However, the print spooler would stop working automatically for unknown reasons, thus making your printer status offline on Windows 10. Now get down to restart it to resolve printer showing offline like Canon or Brother printer on Windows 10.
1. Press Windows + R to open the Run.
2. Input service.msc in the box and stroke OK to enter Services window.
3. In Services window, pick out Print Spooler and click Restart the service.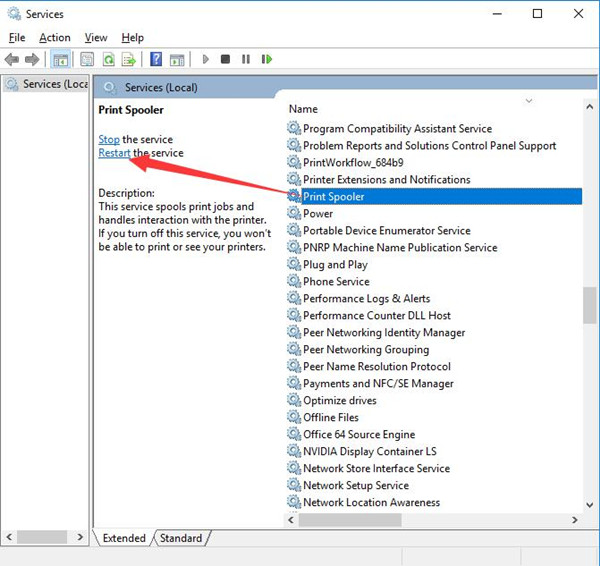 Once restart the spooler service, you can try to print again, this time it will not show you the printer is offline on Windows 10. Your printer will start printing.
Solution 4: Disable SNMP Protocol on Printers
From reports of many users, it is found that the printer goes offline when SNMP is enabled in Printer Properties. Here, SNMP is short for Simple Network Management Protocol used to collect and organize information of the devices on the same network and to adjust the information to change the device behavior.
Hence, there is a high probability that this SNMP standard changes the network printer and urges it to go offline on Windows 10.
Now you would better disable this network protocol to see if Brother or Canon or HP or Epson printer offline will go online after that.
1. In Control Panel > Hardware and Sound, find out and right-click the printer to open Printer Properties.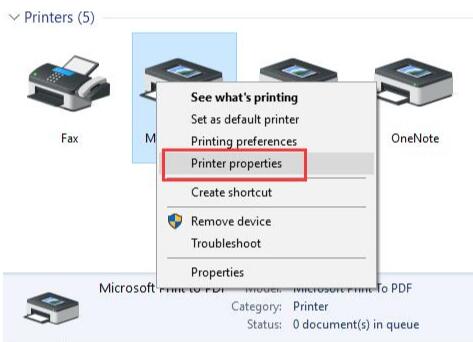 2. In Printer Properties window, under the Ports tab, scroll down to locate the Port whose box checked and then hit Configure Port.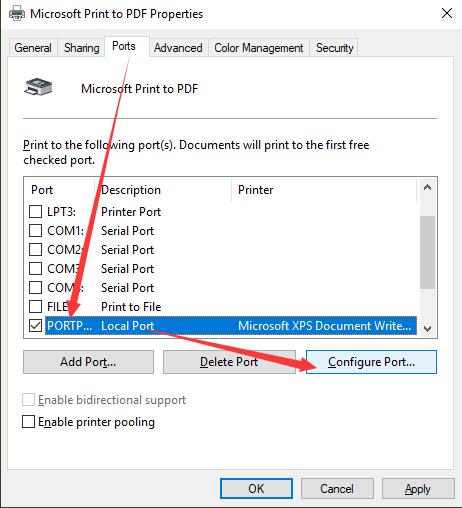 3. Then find out and then uncheck the box of SNMP Status Enabled to disable SNMP network monitoring.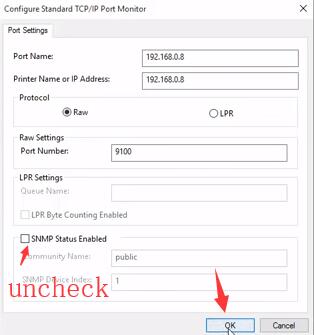 4. After clicking OK to save changes, you can try to use your printer and the offline printer will not get stuck in not responding or not connecting on Windows 10.
Solution 5: Update the Printer Driver
To change the offline printer to online or simply to improve the printer performance on Windows 10, it is strongly recommended to update the HP, Epson or Canon drivers.
Before you start updating driver for your printer, go to Start > Settings > Devices > Printer & Scanner > Remove device.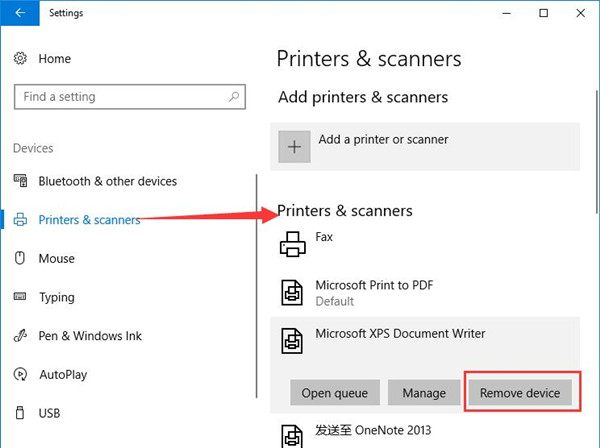 The moment you uninstalled the offline printer from Windows 10, try to connect it to the PC or the network. And then it is high time that you updated the driver for your Ricoh, Canon, HP, Epson printer.
It is natural that you can go to the printer manufacturer's website to download the newly released Windows 10 printer drivers. But to avoid inconvenience and difficulties, you can make full use of Driver Booster to help you update the printer drivers on Windows 10. Convenient enough, Driver Booster is capable of downloading and installing printer driver automatically.
1. Download, install and run Driver Booster on Windows 10/11.
2. Click Scan button to let Driver Booster search for the missing, outdated and even faulty driver.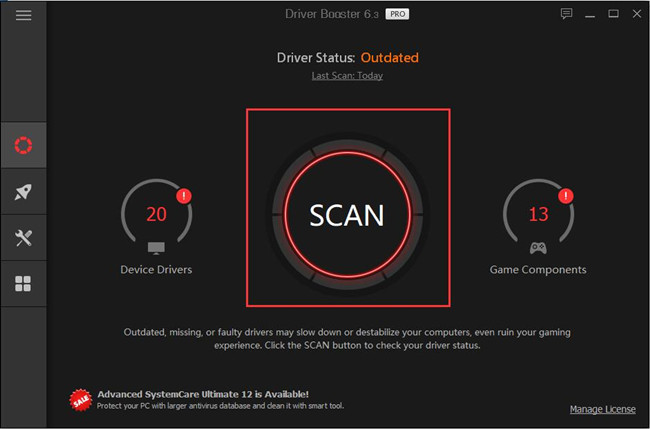 If the printer driver is incompatible and causes printer offline in Windows 10, you need to update it in Driver Booster.
3. Locate the Printer Driver and then allow Driver Booster to Update it for you.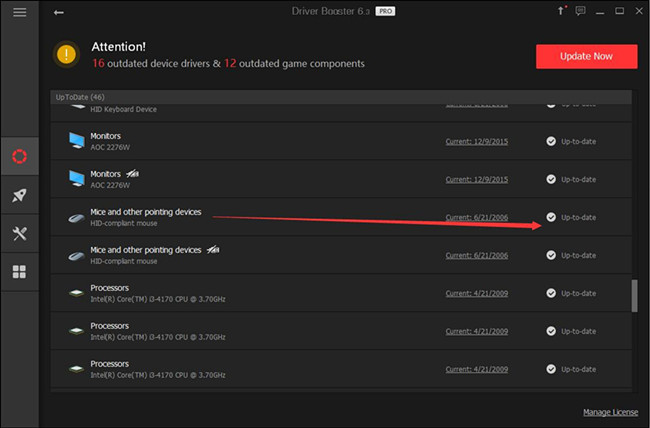 After Driver Booster helped you install the latest Epson, Canon, or HP printer driver, your offline printer can turn into online on Windows 10 as well.
Solution 6: Run Printer Troubleshooter
It is available and feasible for you to take advantage of the Windows built-in tool to troubleshoot the reasons why your printer is offline on Windows 10. What's more, it is capable of identifying and fixing the printer issue.
1. Search Troubleshoot in the search box and hit Enter to navigate to Troubleshoot.
2. Under Troubleshoot, locate Printer and choose to Run the troubleshooter.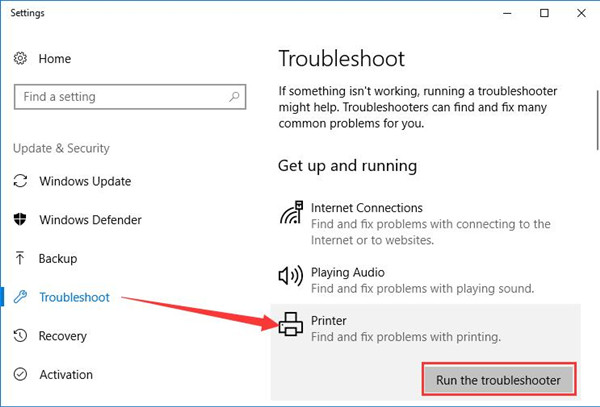 If there are any problems with your printer on Windows 10, the printer troubleshooter would let you know. And if possible, it will also fix the printer offline issue for you automatically.
Solution 7: Add a New Printer
Designed only for the printer using network connecting to PC. On the basis that the above ways are helpless for you to resolve the printer offline status on Windows 10, you can check if you are able to add another printer for this PC.
Go to Start > Settings > Devices > Printer & Scanner > Add a printer.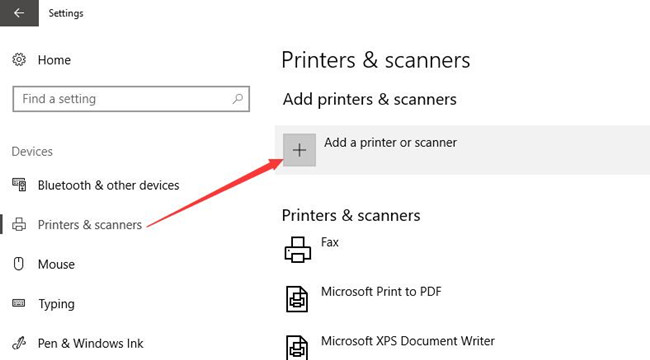 Then you can struggle to add a second printer on your own by way of increasing an IP address and printer port.
To conclude, from this article, you can get the most common but effective solutions towards the printer offline problem for Windows 10. For some specific printer users, such as HP, Epson or Canon, you can go to the official site to gain the specific suggestions about this printer won't print error.
More Articles:
Fix Printer Not Working on Windows 10/11
Fix Print Management Issues on Windows 10/11
Fixed: Another Computer is Using the Printer on Windows 11. 10, 8, 7, and Mac
Tags :
printer