2 Ways to Download Razer Drivers for Windows 10
Razer is a popular computer peripheral manufacturer. Many people use their gaming keyboards, keypads, mouses, headsets and other peripherals. Of course, Razer also produced some professional game laptops for game fans.
In order to keep all the devices and laptops runs well after upgrading system from Windows 7 to Windows 10, the Razer devices drivers need to be updated to the latest version. Here are two ways you can download Razer drivers for Windows 10.
Methods:
1: Use Device Manager Updating Razer Drivers
2: Download Windows 10 Razer Drivers Automatically
Method 1: Use Device Manager Updating Razer Drivers
Device manager is an easy and fast way to download the latest version of Razer device drivers. Although it cannot solve the device drivers problem every time, but you can try it at first.
1. Open device manager.
2. Expand the device name tree such as Keyboards. Here you will see all the keyboards connected to your computer USB port.
Here you can see there are Razer BlackWindow X Chroma and Razer DeathAdder Chroma.
3. Right-click the Razer Chroma keyboard, and choose Update Driver.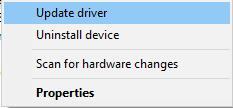 Then Microsoft will help you detect the new driver version, then update it for you automatically.
Using this way, you can update Razer keyboard, mouse, audio, controller, keypads drivers easily and fast.
But sometimes, Windows 10 cannot recognize the Razer device such as Razer DeathStalker, so maybe you can use the next way to help you.
Method 2: Download Windows 10 Razer Drivers Automatically
Sometimes, after you upgrade your system from Windows 7, 8 to Windows 10, part of the devices and peripherals cannot recognized by the new system such as the Razer DeathStalker. It shows a yellow exclamation in device manager.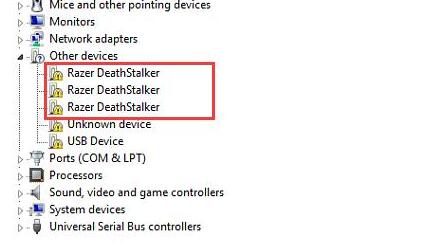 So if the device manager cannot solve this problem, you can use the automatic way.
For the automatic way, you need to use Driver Booster. Driver Booster is a driver help tool which can provide an easy way to identify all the computer devices model and peripherals model, then recommend the right drivers. This is more effective than device manager.
Besides of recommend the right drivers, it can also help you download and update it directly. You can save more time from find drivers and download drivers. So using the automatic way to download Razer Windows 10 drivers will be a better choice.
You can download it from here:

After you run it on your computer, you can update all the drivers including Razer DeathStalker within 2 clicks.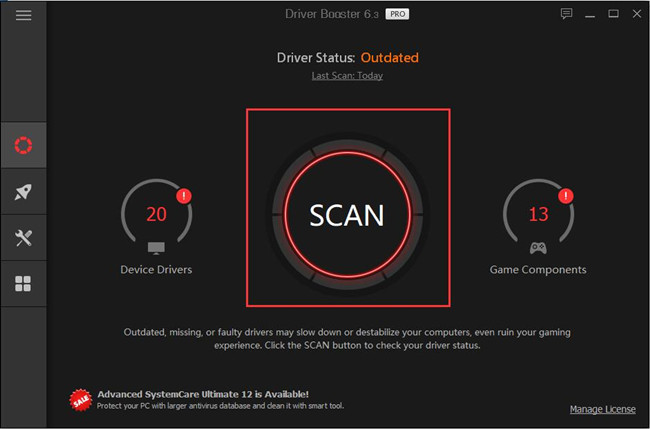 And there are other people want to download the Razer drivers from the official site or use the Razer driver update utility. Of course, you can download from the Razer download center. It will take you some time to find the right device drivers.
For update tool, Razer does not provide a driver update utility like Intel, HP, Dell, and Lenovo. So if you want to update Razer drivers, you can try to use Driver Booster.
More Articles:
2 Ways to Update HP Drivers for Windows 10/11
3 Ways to Update EVGA Drivers for Windows 10/11
Tags :
drivers