What Are Drivers on PC – Specific information about computer drivers (2023)
Do you wonder why you can tape an article on your PC with the keyboard? Do you have problems in a crashing game while the technical staff told you to update your drivers? All of these are connected to an important part of your PC, which is the drivers.
In this post, you will know what drivers are and what role they play on your PC and why you should update the outdated drivers, and the methods to update your drivers.
#1 Computer driver definition
A computer driver is a computer program or a string of code that facilitates communication between a hardware component or software application and an operating system (OS) and it operates or controls a specific type of device connected to a computer.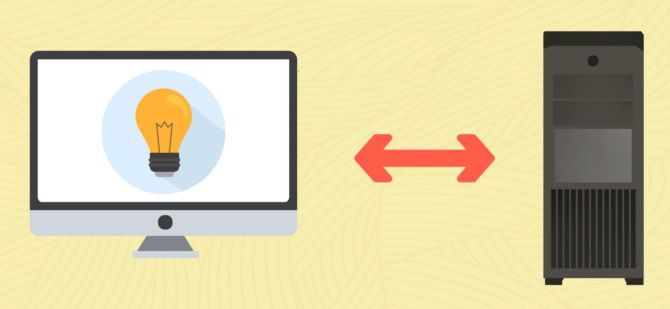 For example, your mouse, DVD drive, video card, and keyboard all use drivers to make your operations work. If you're using your computer without any trouble, which means you probably have some drivers already installed and working well.
After all, device drivers are translators, enabling your Windows to ask hardware or software to do what you want. If your PC is without drivers, your computer's hardware and software won't function properly, and in some cases, they won't function at all.
#2 What are the functions of drivers on a computer?
To understand how drivers work, you can imagine you are trying to play a videotape on your PC. Maybe this operation you have done many times before, but you do not consider how your PC did it and why you could enjoy that video so successfully. This part will tell you how important your drivers are on PC.
When you play this video on a PC, the application or software you play this video on sends your command request to your operating system (your Windows system). The operating system must then send requests to other components of the computer to help you execute commands, so you can watch this video.
So, what you need to play a video will function at this time. The operating system will ask the network card to cache the video, send the correct commands to the graphics card to display the video, and communicate with the sound card to play the audio from the video.
The OS sends all these requests to the drivers associated with the needed device, and the driver for each device will know exactly what to do.
For example, the network card driver knows what data to transfer, the graphics card knows what to display, and the sound card knows what sound to play. So, when these commands are finished, your video will be displayed well on your PC.
Your computer can fulfill all your requests and commands because the operating system knows how to ask the device to do its work through drivers. Computer drivers help your operating system use your hardware correctly.
Every piece of hardware has its own driver, usually, the driver is written by the hardware manufacturer. Without drivers, some hardware may not work at all, while others may only provide basic functionality.
So only with drivers, your PC functions well.
#3 Why do we need to update computer drivers?
Driver updates are available in many software vendors' repositories. But is it really that important to have the latest computer drivers? The answer is of course yes.
Driver updates can fix security and compatibility issues, bugs, and broken code, and sometimes even add new functionality to hardware. Another key benefit of keeping device drivers updated is that you can use your PC without any worry.
Outdated drivers are security risks and can make your computer vulnerable to hackers and malware. Is that horrible? Outdated drivers represent serious weaknesses that any competent hacker can easily exploit, which means you open your secret door to them so that they can easily steal your personal information.
Device drivers are generally safe after their initial release and update, but after a while, hackers find any weaknesses that may exist in the software code and start attacking them. This is why you must keep your drivers updated.
Often, device manufacturers identify glitches or errors and then release driver updates to correct them. New advancements are made all the time, and new bugs and threats are constantly being identified by hackers, so driver updates help manufacturers continue to serve customers who buy their products.
#4 How do I find the drivers on my computer?
Where does the driver software locate on the computer? How can I find the drivers for hardware such as the sound card driver? Of course, you must be curious about this question whether your drivers on the PC have been updated to the latest version.
Now follow these steps listed below to check their location and property.
Step 1: Right-click the Start button on your Windows.
Step 2: Choose the Device Manager.
Step 3: Once the Device Manager is launched, click on the View menu and select Devices by driver.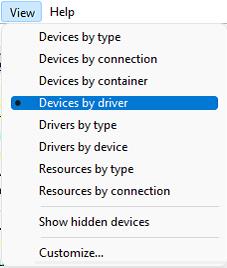 Step 4: Device Manager will now display all installed drivers. You can see that the driver file is of type .inf. Expanded a specific driver such as audioendpoint.inf, you will see the audio device.
Step 5: Right-click the driver, then select Property.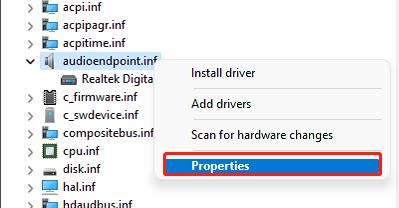 From the property page, you can see the driver version.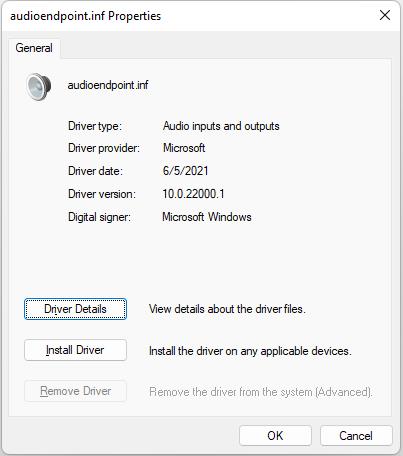 #5 How to update a driver on my PC?
The last part has figured out how to check the property of your drivers on the PC. And now you must hurry to update the outdated drivers on your PC.
And this post has listed three easy and useful methods to help you update them.
Method 1: Through the Device Manager
Step 1: Right-click Start button.
Step 2: Select Device Manager.
Step 3: Right-click on the device you wish to update and select Update Driver.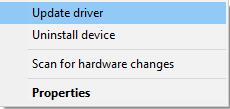 Step 4: Select Search automatically for drivers on the pop-up.
Step 5: The computer will initiate the driver update and you follow the instruction to finish the updating steps.
Method 2: Update Driver Through the Manufacturer's Website
If your PC doesn't find the newest updated driver, you can try looking for it on the device manufacturer's website and follow their instructions.
Step 1: Identify the make and model of the specific hardware you need drivers for.
Step 2: Find the hardware manufacturer's support website to download drivers.
Step 3: Choose the drivers designed for your operating system.
Step 4: Download the drivers to your computer.
Step 5: Extract the downloaded drivers. And follow the instruction to install the updated drivers.
Method 3: Update Drivers with Driver Booster (recommended)
Driver Booster is a must-have utility designed to update all outdated drivers on Windows 11, 10, 8, 7. And it is supposed to be the first choice when you need a driver update tool no matter whether it is used to improve PC performance or get better a gaming experience.
And the most difference between Driver Booster and the last two methods is that Driver Booster can help you if the driver you want to update is an unknown device driver which means you can not find the specific information from the official site. So Driver Booster can scan and update it automatically.
Follow these steps to update your drivers.
Step 1: Download Driver Booster from the official site.
Step 2: Install and open it on your PC.
Step 3: On the home page of Driver Booster, click on the Scan button and wait for the scan to be complete.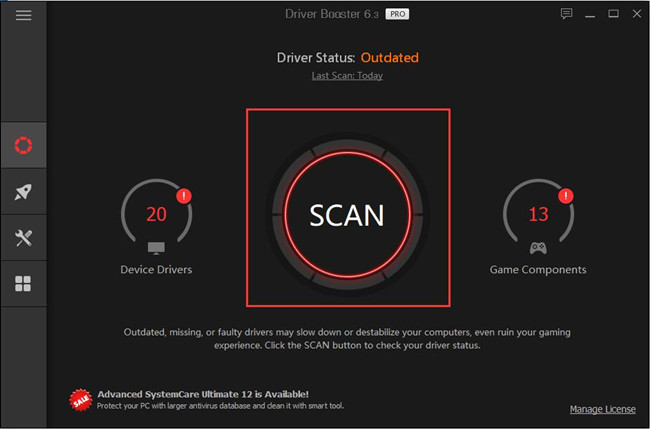 Step 4: All the outdated drivers will be selected by it, so you just need to click on Update Now to update all of your drivers or one-click the driver you want to update.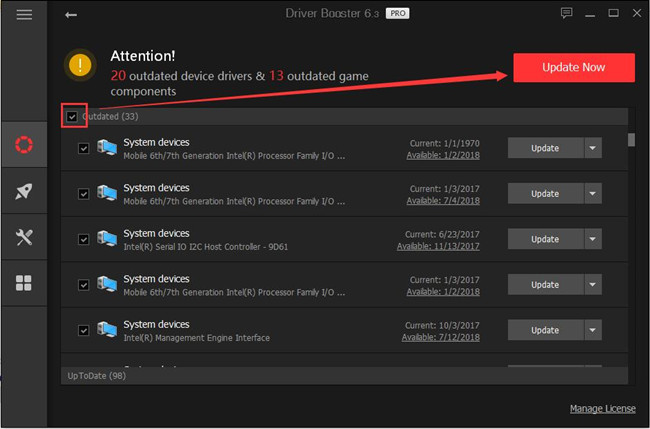 You can see the total quantity of outdated device drivers and outdated game components at the top of the scan results screen.
Generally, there are 3 stages for driver update:
Download driver: With breakpoint resume technology, you are allowed to stop anytime and Driver Booster will continue the download next time instead of starting over again.
Create a restore point: If you disable the option Automatically create a system restore point before a driver is installed in Settings, this stage will be skipped.
Install the downloaded drivers.
#6 FAQ about Computer Drivers
Q1: Does Windows 10 update drivers automatically?
Yes. Windows Update automatically downloads and installs the latest drivers for you.
Q2: Can outdated drivers cause lag?
Yes. If the drivers are outdated, hardware or software issues often happen on Windows 10/8/7 computers. Most of the time, such issues will result in PC lagging problems.
Q3: How much does the driver update cost?
You should never have to pay to update your computer's hardware drivers. If a new version of a driver exists, you can simply download it from the manufacturer's website and install it for free – or even better, Windows will do it for you.
Q4: What happens if you don't update drivers?
Outdated drivers are a security risk and can make your computer vulnerable to hackers and malicious software.
Q5: How long does it take to update drivers?
It depends on the type of driver you are updating, your internet speed and how you update the driver.

Usually, the driver files for some peripherals like keyboard, mouse, and touchpad may be small and can be updated in a few minutes. But hardware like graphics cards or sound cards may have larger driver files and will take longer.
Q6: What is a computer driver (short answer)?
A driver is a software component that lets the operating system and a device communicate with each other.
More Articles:
Windows cannot load the Device Driver for this hardware because a previous instance of the Device Driver is still in memory
Download Hawku Drivers & Fix Hawku Detecting Issue
Download and Update Gaomon Drivers on Windows 11, 10, 8, and 7
Tags :
drivers