Best Dell Laptops 2020 – Overall | Gaming | Business | Home | Student
Review overview
Dell XPS 13 2019 (9380) - Best Overall Dell Laptop
9.7
Dell Alienware Area-51m - Best Gaming Laptop
9.6
Dell XPS 15 9570 - Best 2-in-1 Dell Laptop
9.3
Dell Latitude 7390 – Ideal Business Laptop
9.3
Dell Inspiron Chromebook 11 (3181) - Low-Cost Chromebook
8.7
Dell G3 15 (3579) - The Most Affordable Game Solution
8.7
Summary
As some of Dell's best laptops in 2019, tencomputer.com collected the latest and most cost-effective products on the market, and finally selected the following high-quality, cost-effective products.
In the modern world, computers are indispensable in our daily life. Whether we are in the office or at home, computers have become a necessity. If you are a dell laptop user, you may want to know which one is the best dell gaming laptop in 2020. If you are a freelancer at home, you may need a dell laptop for work at home. Of course, if you are a student, you may want to know the most cost-effective dell laptop for students.
Wherever you want to use the laptop and whatever functionality your hope the laptop affords you, you may want to get the best and cost-effective laptop. Here are some recommendations.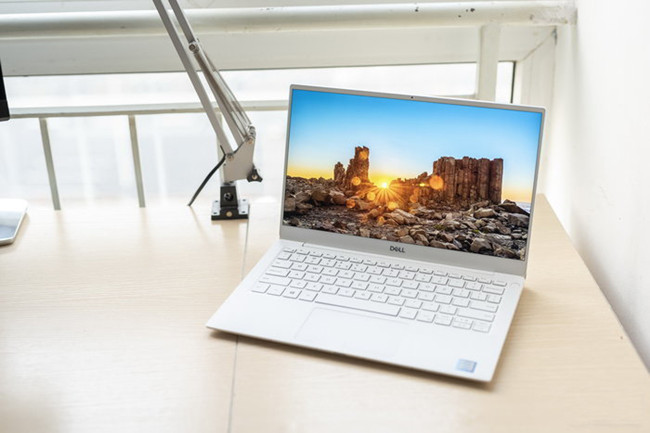 Dell XPS13 9380, with its compact appearance and powerful performance, successfully won the 2019 CES Product Innovation Award. It has also sensationalized the high-end thin and light notebook market. It is no exaggeration to say that it is currently Dell's best laptop. If you need a laptop, this is definitely the most comprehensive option.
Specs:
| | | | |
| --- | --- | --- | --- |
| CPU | 8th generation Intel Core i3 – i7 | Graphics | Intel UHD Graphics 620 |
| RAM | 4GB – 16GB | Screen | 13.3-inch FHD (1,920 x 1,080) – 4k (3840 x 2160) |
All-round Improvement
Compared with Dell XPS 9370, Dell XPS 9380 configuration has been improved a lot with the CPU frequency increased to 4.6 GHz, and the performance enhanced by 10-15%. In terms of heat dissipation, the new 9380 uses the latest gore insulation film, which is relatively better to dissipate heat.
In terms of boot-up, the power button integrates fingerprint recognition technology, making Dell XPS 9380 faster than 9370. As for the wireless network, the new XPS 9380 laptop is upgraded to 4.2 dual-band wireless network card, which is not only fast but also greatly reduces network packet loss.
Concerning the interface, it adopts three USB type-c interfaces, two of which are thunderbolt protocol interfaces, which transfer data four times faster than the ordinary usb3.1 interfaces. At the same time, Dell XPS 13 9380 also has the original DELL CINEMA intelligent audio and video system + Dolby Vision, enhancing audio and video entertainment experience from different aspects.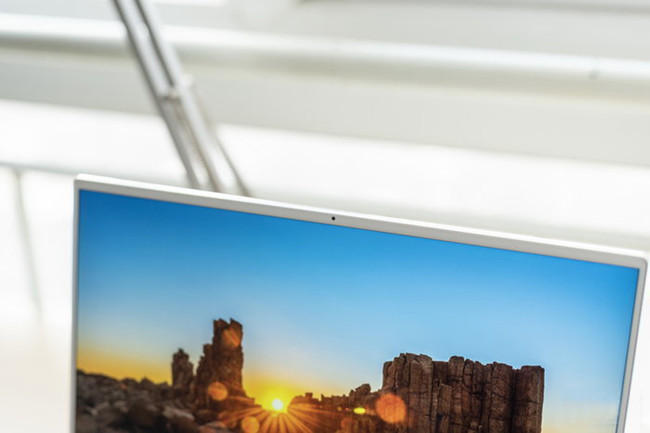 Brand-new Design and More Portable Device
Leading in technology, Dell XPS13 9380 further compresses the screen bezel to a degree with only a 4mm Infinity Edge micro-border and a 13-inch screen in an 11-inch notebook body, making the notebook smaller and lighter.
The thinnest part of the fuselage is only 7.8mm, and it won't take up more space when placed in a backpack. Dell XPS 13 9380 is the smallest one in the history of the XPS series, which is 24% smaller than the previous generation and weighs only 1.23 kg.
Meanwhile, one of the attributes of XPS 13 9380 – stunning appearance, also won the users' deep appreciation. On the official website, there are three colors of this laptop, quicksand gold, glacial silver, and frost white.
More Efficient in Heat Dissipation
Dell XPS13 9380 is made of white silicon fiber, which is tough and durable and also extremely comfortable to handle. Under the white silicon fiber material, it also hides the GORE insulation film. The high-precision material often used in NASA's aerospace technology has lower thermal conductivity than air, and it can perfectly isolate heat from high-heat areas such as processors and heat pipes.
In addition, it is equipped with a dual-fan, dual heat pipe original directional heat transfer system and efficient heat dissipation to ensure that the notebook can work with heavy loads for a long time without worrying about frequency reduction and other issues.

#2: Dell Alienware Area-51m – the Best Gaming Laptop for Gamers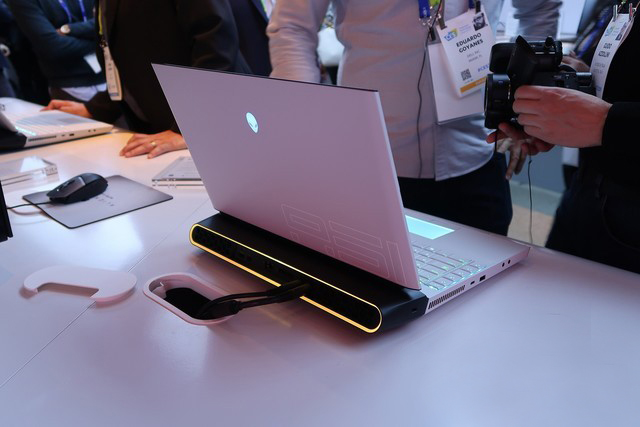 As a 17.3-inch top gaming notebook with replaceable CPU and GPU, the Alienware Area-51m is the most powerful upgradeable gaming notebook ever owned by ALIENWARE. At the same time, it is also the first laptop equipped with Intel's 9-generation eight-core desktop processor and it can upgrade the graphics cards and processors.
Specs:
| | | | |
| --- | --- | --- | --- |
| CPU | 9th-Generation Intel Core i7 – i9 | Graphics | Nvidia GeForce RTX 2060 – 2080 |
| RAM | 64GB | Storage | 2TB SSDs + 1TB (+8GB SSHD) Hybrid Drive |
When matched with a narrow frame display with a 144Hz refresh rate for E-sports, it can be titled as a legendary design. So it could be the one if you want to choose a Dell gaming laptop. (As a gamer, it will be a great loss for you if you miss such an excellent laptop for game).
Compared with its predecessors, Alienware Area-51m adopts Cryo-Tech 2.0 cooling technology with dual intake, dual exhaust flow design, copper fin stack, heat pipe and high-pressure fan, which could never be found in the previous generation.
Moreover, it is equipped with a large area of hexagonal vents, so there is no need to worry about the heat problem. This allows gamers to play competitive games for a long time without worrying about sudden shutdowns caused by computer overheating and computer screen freezing.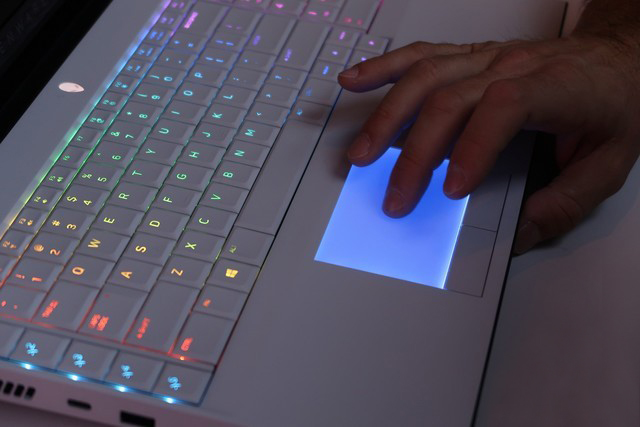 When it comes to the interface, the interface is distributed on the left, right and rear sides of the fuselage, wherein the left interface is Thunderbolt 3, USB 3.0, 3.5mm microphone and 3.5mm headphone interface; the right interface is USB 3.0×2; the rear interface is respectively HDMI2.0, miniDP 1.4, RJ45, Alienware graphics card docking station interface, power adapter interface × 2. Unfortunately, there is no SD card slot.
Since it is a new game notebook with top configuration, the price is a bit high. Ordinary gamers may not be able to afford it. In this case, you can consider the Alienware m15, Alienware 17 series of gaming notebooks.

Related: How to Download and Update Alienware Drivers on Windows 10
#3 Dell XPS 15 9570 – Best 2-in-1 Dell Laptop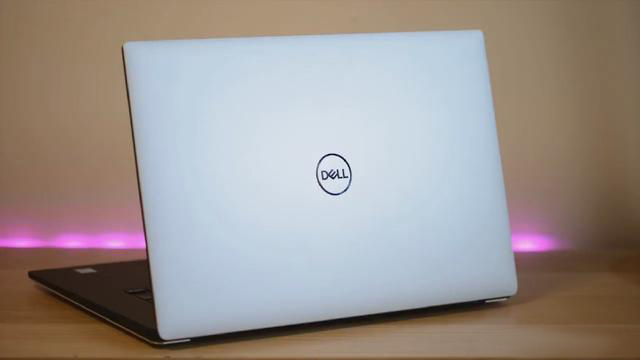 Dell XPS 15 9570 is basically a 2-in-1 computer, suitable for both office and some ordinary competitive games. Imagine how you can miss such a long, thin, and game-friendly notebook when you need to work for a long time.
Specs:
| | | | |
| --- | --- | --- | --- |
| CPU | 8th-Generation i9-8950HK | Graphics | NVIDIA GeForce GTX 1050 Ti Max-Q(4GB GDDR5) |
| RAM | 32GB DDR4-2666MHz | Screen | 15.6 Inches 4K Ultra HD 3840 x 2160 Infinity Edge |
The XPS series should be a series familiar to every one of us whose appearance has not been changed for many years. It is well known for its narrow bezel design. The new XPS also retains the most important factor: affordability.
The keyboard supports a 3-segment backlight for easy use at night. The keyboard feels so outstanding, but the touchpad is very easy to use. The B side is the proudest design of XPS.
With a narrow border design on three sides, the width is only 5.7mm, and the highest screen resolution can be 4K HD. Apart from face unlocking, the XPS15 also supports fingerprint unlocking, which is integrated on the power button.
As the flagship business book of Dell's home, the interface of the XPS series is also worth noting. This XPS15 is designed with convenient interface, two standard USB3.1 interfaces, one HDMI2.0 interface, standard SD card reader interface and Type-C Thunderbolt 3 interface. How comprehensive they are. Besides, this notebook also in supportive of Type-C interface charging.

#4 Dell Latitude 7390 – Ideal Business Laptop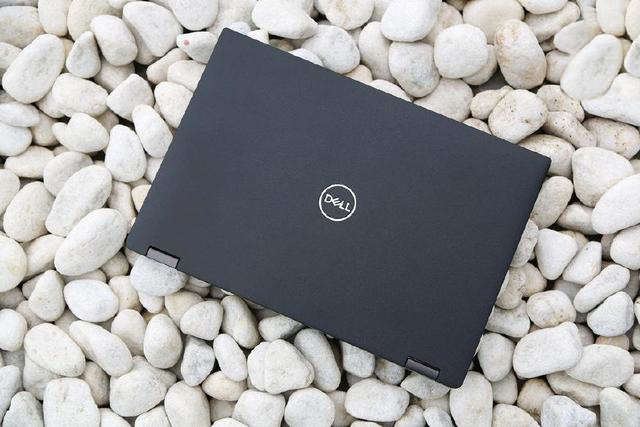 The designing concept of Dell Latitude 7390 Leading Edition lies not in its thinness, but the small size, which is a very reasonable idea in design. The small body means that it can be used in more scenes, such as in a bag, on a small table in an airplane, and so on. So Dell Latitude 7390 Leading Edition features a 4.9mm narrow bezel design that makes the 12-inch body look like a 13.3-inch screen.
Specs:
| | | | |
| --- | --- | --- | --- |
| CPU | Intel Core i7-8650U | Graphics | Intel UHD Graphics 620 |
| RAM | 8GB | Display Size | 13.3 Inches |
It has a stable and sleek design, elegant silver and black shell displaying a calm temperament, and is very compatible with the office suits. At the same time, the machine's screen opening and closing angle is up to 180 °, which is good for sharing in some scenes.

#5 Dell Inspiron Chromebook 11(3181) – Low-cost Chromebook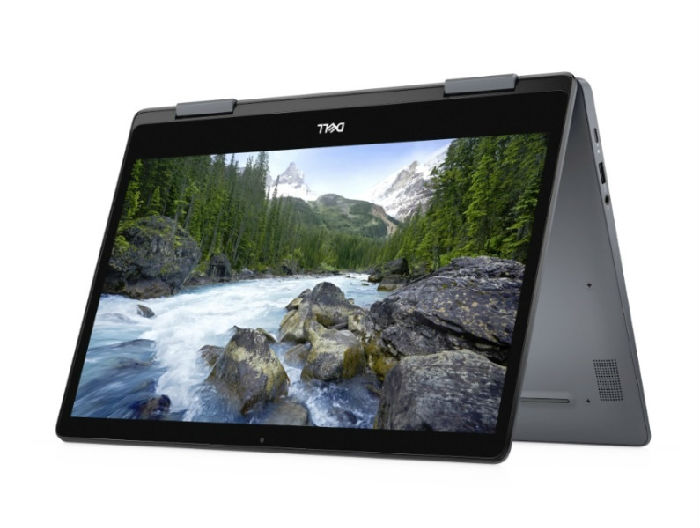 Not a main Dell notebook series, Dell Inspiron Chromebook 3181 still has a unique advantage. For most students, if you want a laptop for learning, like looking up information and writing articles, a Chromebook is enough to replace the traditional laptop, and the price is only a fraction of the other laptops, greatly reducing the economic pressure.
Specs:
| | | | |
| --- | --- | --- | --- |
| CPU | Intel Celeron N3060 | Graphics | Intel HD Graphics 400 |
| RAM | 4GB | Screen | 11.6-inch, HD (1366 x 768) touchscreen |
Dell Inspiron Chromebook 11 (3181) is a typical device that achieves 80% of the functionality of a traditional computer at a price of 20%, but the 80% functionality is much better than traditional computers, if you don't need it to retouch, edit, render, perform special effects, design in 3D, simulate engineering, then CB is worth a try.

#6 Dell G3 15 (3579) – The Most Affordable Game Solution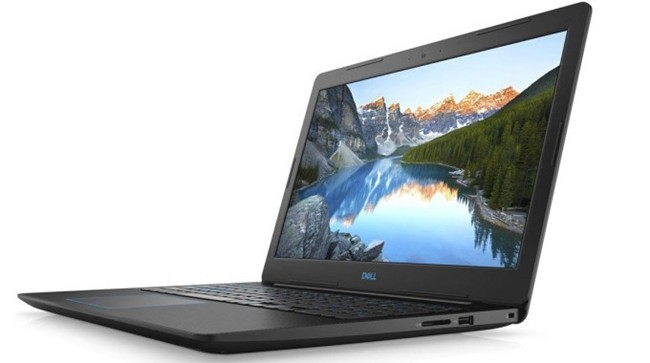 The G3 series is the first game notebook series from Dell, which has good overall positioning and high-cost performance. The appearance looks more like traditional business laptops, which are low-key and unassuming, but the configuration can be equipped with the 1066MAXQ graphics card and the i7-8750H processor. With 128G solid-state and 1T storage space, the overall configuration is well-balanced.
Specs:
| | | | |
| --- | --- | --- | --- |
| CPU | 9th Generation Intel Core i5 – i7 | Graphics | Nvidia GeForce GTX 1050 – 1660 Ti |
| RAM | 8GB – 16GB | Screen | 15.6-inch FHD (1920 x 1080) |
Although it is nominally Dell's 3 Series, the G3 is also equipped with Alien black technology. As the AWCC Alien Control Center, which is derived from the core technology of ALIENWARE, it can gather all the management and settings the players need together, such as all kinds of management power management and complicated settings. Whether it is to adjust the RGB lighting effect or sound effect or manage the CPU state, G3 can be meet your needs easily, controlling the sound, light, and electricity, and truly achieve the integration of software and hardware.
In addition, the 144Hz refresh rate on Dell G3 game can fully meet the demanding requirements of FPS gamers. The ultra-high refresh rate not only allows the player to capture more information through the screen during the game but also gives players better experience by providing faster responding and mouse operation.
This computer is suitable for office workers or students who have low budgets but have certain requirements in computer performance. And with the standard Type-C lightning 3 interfaces, the subsequent expansion performance is better. Unlike the traditional design of gaming laptops, the higher-level G7 series seems to have made a breakthrough in its designs, but its functionality is close to that of the Alienware.
Above are the best Dell laptops in 2019. Whatever your preference or purpose is, be it attracting look, advanced functionality, or good for work at home, there is always one you suits you.
More Articles:
Fixed: Dell Laptop TouchPad Not Working
2 Ways to Download Dell Drivers on Windows 10, 8, 7
Tags :
dell