Download and Update DYMO LabelWriter 450 Drivers for Windows 11, 10, 7 and Mac
Needless to say, the DYMO LabelWriter printer boasts its advantages over its counterparts. For instance, DYMO printers use direct thermal printing technology for high-quality labels without costly printer ink or toner and help prevent waste. That accounts for why dymo printers are highly popular worldwide, especially DYMO LabelWriter 450 series.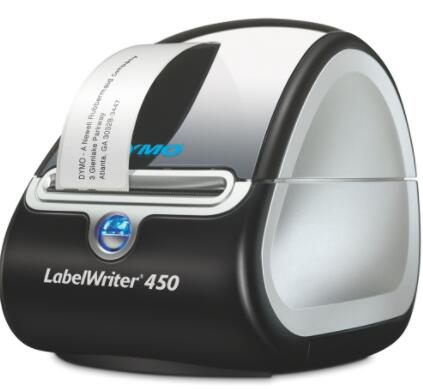 However, regardless of the functionality strengths of dymo printer, recently, users complain that DYMO LabelWriter printers stop working on Windows 10 and Windows 11. To be specific, it has been suggested that dymo LabelWriter 450 failed to be detected by the PC, not to mention to print labels for clients.
To a large extent, as DYMO technology team suggested, the outdated, missing, or even damaged driver for dymo label writer 450 printer is the main culprit for dymo labelwriter problem. In most cases, DYMO software like dymo labelwriter 450 software and Windows in-built driver tool are helpful to fix the DYMO driver errors on Windows 10.
How to Download DYMO LabelWriter 450 Drivers on Windows and Mac?
If you are using other DYMO printers such as DYMO LabelWriter 450 Turbo, 450 Twin Turbo, 450 Duo, DYMO LabelWriter 4XL and SE450, the methods to update and install dymo 450 driver can also be used.
In this regard, to improve the printer performance and fix DYMO labelwriter 450 printer problems, it is worth downloading the latest DYMO LabelWriter 450 driver for Windows 11, 10, 8, 7, or even Mac.
Methods:
Method 1: Download DYMO LabelWriter 450 Printer Driver Automatically (Windows)
You can update dymo labelwriter 450 driver automatically via a professional tool that can search for, download, and install the most up-to-date driver for the DYMO LabelWriter 450 printer. In this case, there is no need for you to bother to find the latest driver for your DYMO printer.
Driver Booster, the top one driver tool, is said to be efficient in helping automatically install dymo labelwriter 450 driver. Hence, you might as well try it to keep all your drivers up-to-date, including DYMO drivers.
1. Download, install and run Driver Booster.
2. Click Scan to allow Driver Booster to search for all the drivers on your PC.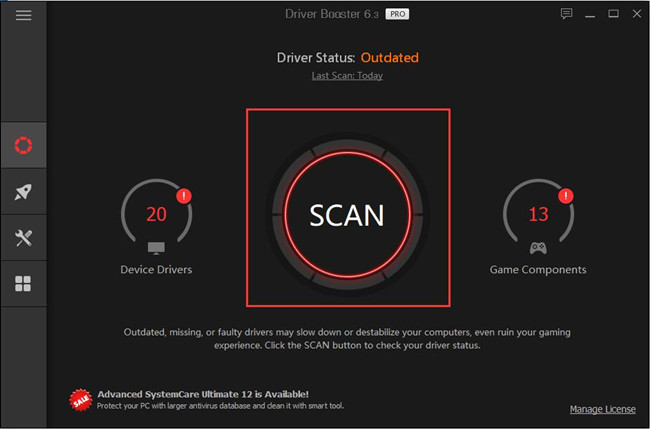 3. Find Print queues and then select your DYMO LabelWriter 450 model to Update the dymo driver.
As you can observe, Driver Booster is searching for the latest DYMO LabelWriter 450 label printer driver for Windows 10 or Windows 11, and it will download and install the DYMO driver for you. Of course, if needed, Driver Booster can also help you install dymo labelwriter 4XL or 450 turbo driver.
Method 2: Update DYMO LabelWriter 450 Driver via Device Manager (Windows)
Normally, when you try to connect the dymo labelwriter 450 label printer to a laptop or Desktop, for instance, via USB or wirelessly, a dymo label printer driver will be installed by the system to ensure the printer works smoothly.
While it is also common that DYMO LabelWriter doesn't work on Windows 10, particularly after you updated Windows 10 or Windows 11.
If so, you may as well rely on Windows Device Manager to update DYMO drivers to get DYMO Labelwriter 450 printer back to work. Similarly, if your DYMO printer is DYMO LabelWriter 4XL or DYMO LabelWriter 450 Twin Turbo, the device manager can also help install the latest drivers for you.
1. Get to Device Manager.
2. Find and expand Print queues and then right click DYMO LabelWriter 450 driver to Update driver.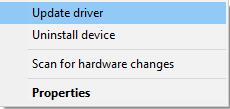 3. Choose to Search automatically for the updated driver software.
The on-screen window shows the Windows Device Manager starts searching and installing the DYMO labelwriter 450 driver on Windows 11, 10, 8, 7 automatically. Once done, DYMO labelwriter 450 not printing error may have been resolved and you can obtain DYMO labels.
Method 3: Download DYMO LabelWriter 450 Driver Manually (Windows and Mac)
DYMO labelwriter 450 Mac driver, as with dymo Windows drivers, may also be offered by Mac systems. But you can also get dymo drivers from DYMO site where DYMO software downloads such as DYMO LabelWriter 450 software are accessible.
Hence, chances are that some users prefer to update dymo labelwriter 450 driver or any other dymo drivers like dymo label writer 4xl and 450 turbo driver for Windows 11,10 or Mac. You can follow steps below to get the drivers manually from DYMO website.
1. Navigate to DYMO Drivers & Downloads Center. Here you can find all the DYMO drivers and software such as LabelWriters, XTL machines, Rhino 6000(+) machines, etc.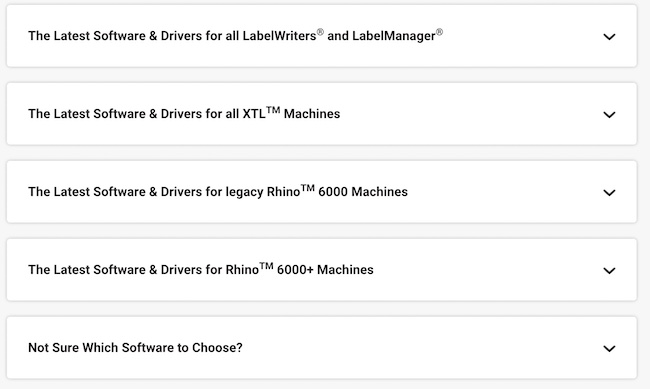 2. Click "The Latest Software & Drivers for all LabelWriters and LabelManager", you will see the available 450 series/4XL drivers and 550 series/5XL drivers for Windows and Mac.
3. Download Drivers.
For Windows:
Here you can see the right DYMO driver is for Windows system. You can click Download to get it. This driver is compatible with Windows 8.1, Windows 10 and Windows 11.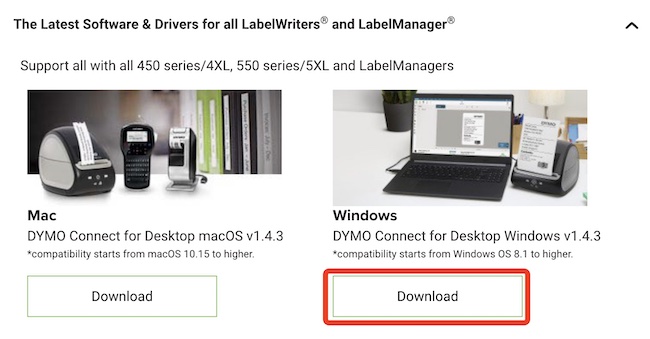 If you are running the LabelWriter 450 device on Windows 7, you should download it here: DYMO LabelWriter 450 drivers Windows 7.
For Mac:
The left side is 450 series/4XL and 550 LabelWriter series/5XL drivers for Mac. This Mac driver is compatible with macOS 10.15 (Catalina) and above such as macOS 11 (Big Sur) and macOS 12 (Monterey).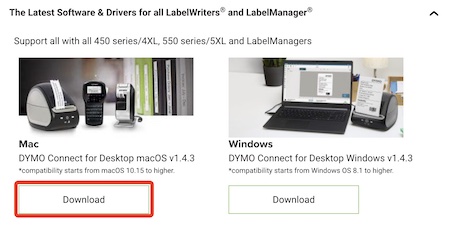 4. Run the downloaded LabelWriter 450 software by double clicking the executable file downloaded from DYMO support.
Within the DYMO software, you cannot only keep the DYMO printer drivers up-to-date but also manage the printer as you wish.
FAQ:
Not Sure Which DYMO Driver and Software to Choose for Windows and Mac?
Users may use different versions of Windows and Mac operating systems and have purchased different products of 450/550 series.
Therefore, if you are not sure which version of the driver and software to download, you can get help here: check software compatibility for your DYMO device.
In a word, you can not only master different methods to download DYMO LabelWriter 450 driver for Windows and Mac but also effective solutions to solve DYMO printer problems with the help of this tutorial.
More Articles:
3 Ways to Download Ricoh Printer Drivers for Windows 11, 10, 8, 7, Mac
3 Ways to Download Canon Printer Drivers for Windows 11, 10, 8, 7 and Mac
Tags :
drivers
printer