How to Download Epson ES400 Drivers for Windows 11, 10, 8, 7 and Mac
When you get an Epson ES400 scanner and want to use it or drivers go missing or become out of date, then the device abruptly stops working or responding. Up-to-date drivers ensure that your scanner is functioning correctly.
There are three ways below to teach you to download the drivers. This post will not only introduce methods to you to download drivers for Epson ES400 scanner but also ways to get the Epson ES400 software. After installing a compatible scanner driver on the system, you can enjoy better printing performance without seeing scanner problems like imagine distortion or blurring.
Method 1: Update Epson ES400 Driver in Device Manager
The User can use Device Manager to get latest drivers. Device Manager is the default utility program in Windows PC that manages the hardware and its drivers. Below is how to download and update Epson ES-400 scanner driver using Device Manager.
Step 1: Right click Start icon, find device manager Or search device manager to open it.
Step 2: Expand Print queues, and then right click Epson ES400 to Update driver.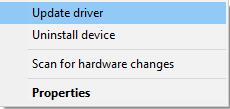 Step 3: Choose the option Search automatically for drivers.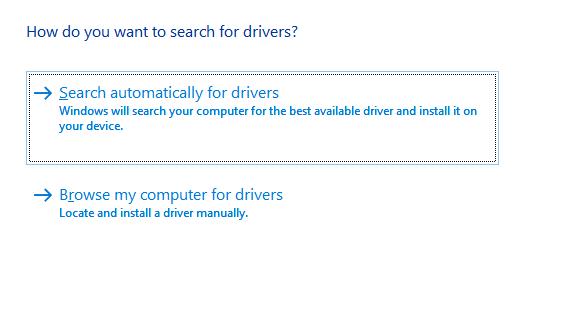 You can observe that Device Manager is searching for Epson ES400 drivers offline and online. It will prompt you to follow the on-screen instructions to install the Epson scanner driver once it locates an updated one.
Easily, you can install the latest driver for your Epson ES400 scanner. In so doing, there will not be error anymore on Epson ES400 scanner from the computer.
Method 2: Update Epson ES400 driver Automatically
Don't have enough time as well as required technical knowledge to update drivers manually? Nothing to worry about, using Driver Booster is recommended.
Driver Booster is a globally recognized driver updater that automatically detects your system and find the most suitable drivers for your device. Not only that, but using this software, you can even update all outdated or faulty drivers with a single click.
If you are worried about the Epson ES400 not working error on Window 7, 8,10 or 11. You would better adopt this method to get the updated Epson ES400 driver automatically, which is time-saving and effective.
In order to use Driver Booster, follow the steps outlined below:
Step 1: Download, install and run Driver Booster on Windows 11 or Windows 10.
Step 2: Click the Scan button to check your hardware version.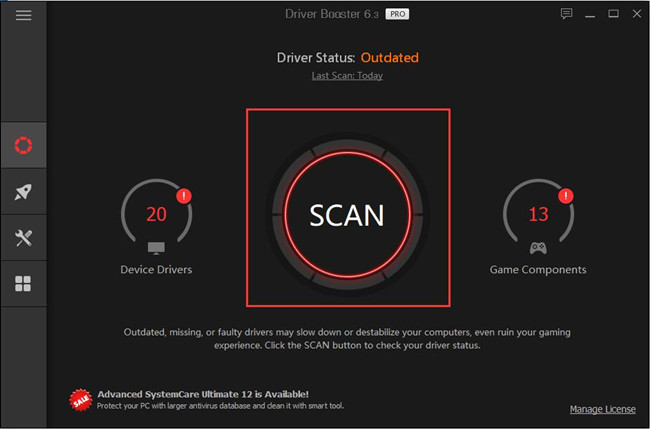 Step 3: Under print queues, Update the Epson ES400 driver.
Step 4: Wait until Driver Booster downloading the driver, and install the driver for your Epson ES400.
If needed, you may as well use Driver Booster to Update all to install all the driver updates on Windows systems.
You can reconnect the Epson ES400 to the computer to see if the Epson ES400 can work smoothly and if there are any problems.
Method 3: Download Epson ES400 driver Manually
If you noticed the error of the Epson ES400 driver unavailable on Mac or Windows, you would better turn to the Epson website to download a new driver to fix the driver errors. All manufacturer's websites provide regular driver updates for their devices.
So, if you are searching for the latest Epson ES-400 scanner drivers, then you can get the correct drivers from its official website. To use this method, follow the steps shared below.
Step 1: Go to Epson ES400 download page.
Step 2: Click Downloads. On this page, you can download Epson ES400 Windows/Mac/Linux drivers and utilities. Normally, this official site will detect your system automatically.
Epson ES400 Drivers for Windows:
From the Operating system, you can select Windows 11, Windows 10, Windows 8, Windows 7, Windows Vista, and Windows XP.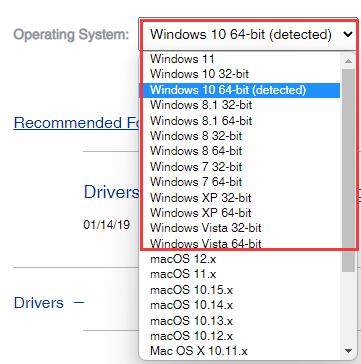 After that, click Go button.
In the results, you can download the recommended file: Drivers and Utilities Combo Package Installer. You can see the download file is an .exe program.

Finally, double-click the installer package to install Windows driver and software for Epson WorkForce ES-400.
Epson ES400 Drivers for Mac:
From the Operating system, you can select macOS 12.x, macOS 11.x, macOS 10.x, etc.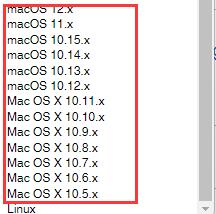 After click Go button, the drivers results will appear.
Download the recommend drivers and Utilities for your Mac system.

Epson ES400 Drivers for Linux:
From the Operating system, select Linux. Just download the appropriate drivers and software from the results that appear.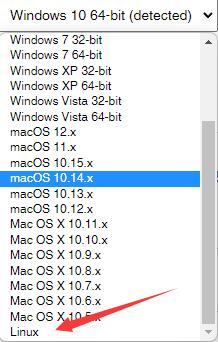 There is all content above. The first one is more comprehensive and the systematic. The second one is more time-saving and effective. The third one is suitable for security. Choose the appropriate way to solve your problem.
More Articles:
Solved: Epson Scanner Not Working on Windows 10/11
Download and Update Epson WF-2750 Drivers on Windows and Mac
Fixed: Epson Scan Cannot Communicate with the Scanner on Windows 10, 8, 7
Tags :
drivers
scanner