Fix VIA HD Audio Not Working On Windows 10/11
Your OS is 64bits, Please use 64bits version VDeck.exe, you may be very familiar with this VIA audio issue. But you can do nothing when the Windows 10/11 claims that the VIA HD audio is working properly but it actually did not, for example, the VIA HD audio microphone is not working in Windows 10/11.
So when your VIA HD audio, such as VIA HD Vdeck is out of work after Windows 10 upgrade, what would you do to fix the audio issue in Windows 10?
AS VIA HD audio users, you must have known that VIA only provides Windows 10 audio drivers for VIA Vinyl HD Audio Codecs, so it is evident that if your VIA HD audio is set as normal, but it is still out of work or cannot be used properly, there must be some problems with VIA HD audio drivers.
On the basis of the fact above, there will be the specialized ways towards VIA HD now working properly in Windows 10 issue. The VIA HD audio driver issues solving and the basic VIA HD audio settings are concluded in the article for the purpose of making your VIA VinyI HD audio work correctly in Windows 10.
Solutions:
Solution 1: Uninstall and Reinstall VIA HD Audio Drivers
There are various driver issues after windows upgrade, and Windows 10 is no exception. So when you find your VIA VinyI HD audio is not available or accessible in Windows 10, you can try to uninstall it and after that update it to the latest version from the VIA website.
Step 1: Navigate to Device Manager.
Step 2: Expand Sound, video, game controllers and right-click it to Uninstall it.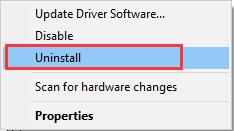 Step 3: Check Delete the driver software from the device and then click OK.
Step 4: Restart the computer.
If you have finished uninstalling the VIA HD audio drivers, you can go to VIA official site to download the available VIA VinyI HD audio drivers for Windows 10.
You go straight to it from here: VIA Driver Download Portal
Step 1: Choose your operating type, operating system, the type of driver and your VIA product orderly.
Here pick out Microsoft Window, Windows 10, audio and VIA VinyI HD audio drivers in sequence.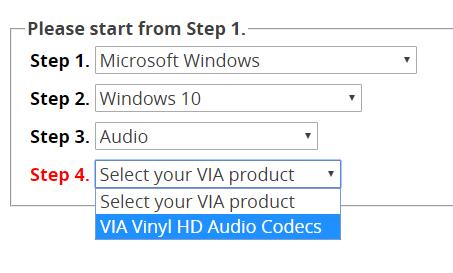 Step 2: Click Download version from the result box.
You can also figure out the OS supported, Chips supported in this box.

Step 3: Install the VIA VinyI HD audio drivers by virtue of the installation guideline.
All in all, if you have reinstalled the latest VIA VinyI HD audio driver for Windows 10, you will soon find that your VIA HD audio is working not only properly but also in a high-quality condition.
Solution 2: Update VIA HD Audio Drivers Automatically
It is strongly recommended to use Driver Booster to update VIA Vinyl HD audio drivers. For one thing, it is reported that though the VIA HD audio can work well in Windows 7/8, it will stop working on Windows 10/11, and all the audio settings are in normal condition. At this moment, you are suggested to update your VIA Vinyl HD audio drivers.
Driver Booster is an automatic tool for driver downloading and updating, it will greatly help you save time and energy. Driver Booster will scan all your computer drivers and update all the error and missing drivers one time. In additional, it will update the game components.
So you can download Driver Booster to update the VIA VinyI HD audio drivers. And then install and run it on your PC.
Step 1: Scan. Click Scan button and Driver Booster will search your laptop, desktop for the outdated, missing or corrupted drivers, which may include VIA VinyI HD audio drivers. It will tell you how many drivers can be updated.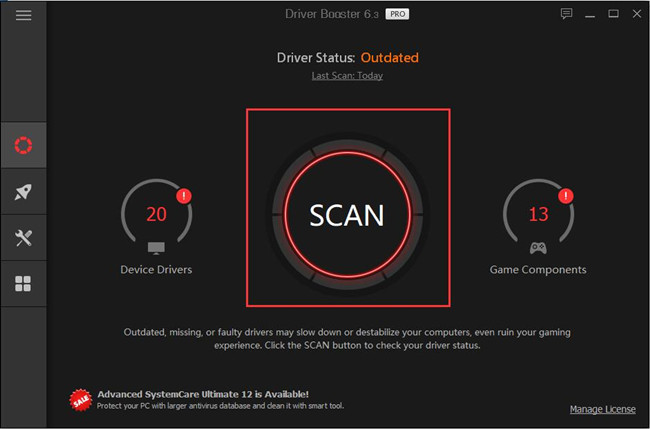 Step 2: Update driver. Find the audio driver and click Update.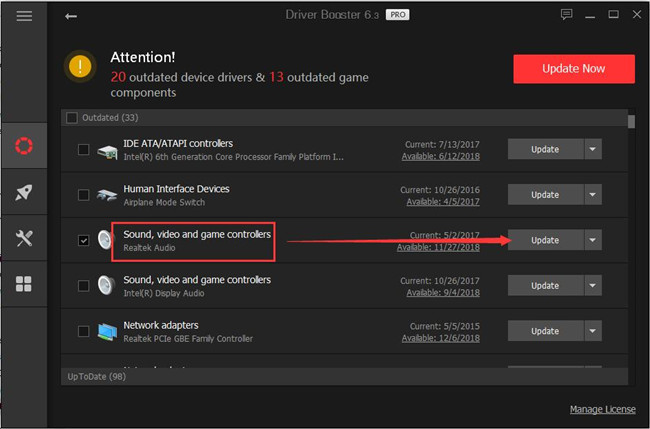 You can click Download All to download all the drivers to be updated, or you can also choose to download the VIA HD audio driver only.
Driver Booster makes it easy and quick to download the latest VIA VinyI HD audio drivers, which you can see from the procedures above. Therefore, you must learn to make use of it in solving VIA HD audio driver issues.
Solution 3: Set VIA HD Audio as Playback Device
To successfully check if your VIA HD audio is working, try to set it as the default playback device. You can perform the following steps to set your speaker or microphone as default device as you like. At the same time, it can also help you solve the HIA HD audio playback problems.
1: Right-click the Sound Icon in the right corner of your PC and choose Playback devices. Here is the tutorial about how to find the missing sound icon.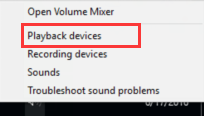 2: Right-click the Speaker or Microphone and choose Set as Default Device. And then when you press OK, the Speaker or Microphone will be the Default device.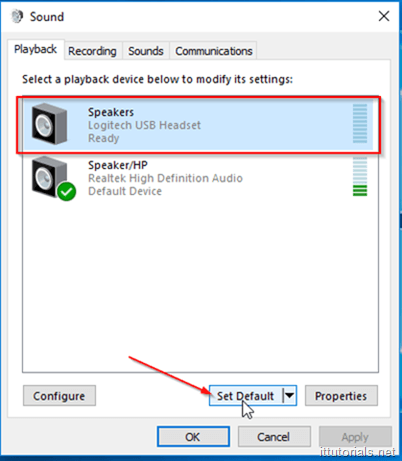 If you find that your VIA HD audio still has no sound in Windows 10, you can try to turn off the VIA HD audio Enhancement to disable all the sound effect.
You can play a video or an audio by VIA HD audio to check it is working properly or not.
In a word, there are different ways for you to fix the VIA HD audio no sound issue, it is no use to try them all, you are advised to use the most suitable one. But as for the VIA HD audio driver issue, you may as well update it automatically which can make you relaxed in the whole process.
More Articles:
Fix No Sound Issue on Windows 10/11
Unable to Start Dolby Audio Driver on Windows 10/11
Tags :
audio issues