Fix Xlive.dll Missing Error on Windows 10, 8, 7
Contents:
How to Fix Xlive.dll Not Found on Windows 10?
Xlive.dll Missing Overview:
When missing xlive.dll on Windows 10, such games like Fallout, GTA, and Halo won't start. And most probably, you will receive a warning that the program can't start because xlive.dll is missing from your computer, try reinstalling the program to fix this problem or the ordinal 43 could not be located in the dynamic link library xlive.dll.

Some applications, especially gaming software, require this xlive.dll to run. That is why when Windows 10 cannot find xlive.dll, your game like Fallout, Halo, Batman Arkham City, Resident Evil stops working as well.
What is Xlive.dll?
Also named Games for Windows Live, xlive.dll is a part of Microsoft Games for Windows Live programs, of which, DLL refers to Dynamic Link Library.
How to Fix Xlive.dll Missing on Windows 10?
Mostly used by games, the xlive.dll file is also necessary for some other programs. So it is no wonder that you will happen to the file xlive.dll was not found in Fable 3 or any other games when installing a program, or during Windows installation or shutdown.
In order to restore the missing xlive.dll file to Windows 7, 8, and 10, you can consult the following ways.
Solutions:
6: Check for Windows 10 Updates
Solution 1: Download Xlive.dll File
First and foremost, when you are told that xlive.dll was not found, what you are supposed to do is to download xlive.dll for Fallout, GTA, etc.
You shouldn't get this DLL file casually online. Here DLL-FILES Client, having withstood the test of numerous users, is worth trying. And this DLL tool will search and install xlive.dll file on Windows 10 automatically and safely.
1. Download, install and run DLL-FILES Client.
2. In DLL-FILES Client search box, type in xlive.dlland then choose to Search for DLL file.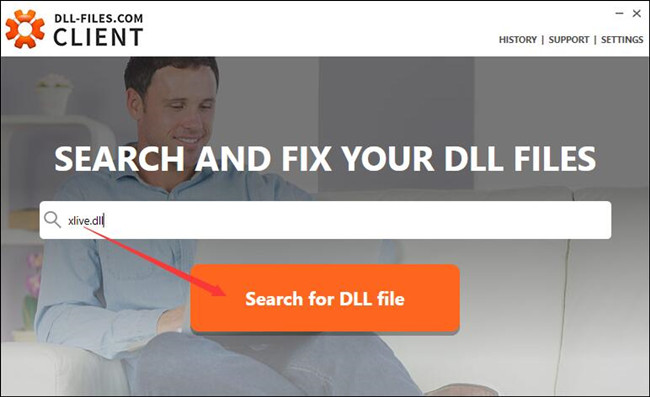 3. Pick out xlive.dll from the searching result.

4. Install the xlive.dll file in the right version with your system.
If DLL-FILES Client has downloaded xlive.dll file on your PC, try to launch your Fallout or any other game to see if the error that xlive.dll is missing or the ordinal 43 could not be located in the dynamic link library.
Solution 2: Download Game for Live
It is said that the xlive.dll is one of the components of Game for Live application. So once xlive DLL file was not found on Windows 10, it is also available to re-acquire it by getting Game for Live.
You need to download this Game for Live from Microsoft official site, and then install it on your PC in the folder C:\Windows\System folder. Here the system folder may be System32 folder or SysWOW64 folder, which depends on your system.
Then you can try to copy the xlive.dll file from the system folder to the game folder to check if it can fix Fallout xlive.dll missing.
Solution 3: Scan Malware and Virus
In case there is any threat or virus that causes xlive.dll not found in some applications, it is a necessity that you do a full scan for Windows 10. Of course, you can utilize any third-party software, but the Windows 10 Defender is also accessible for you if you are afraid of threats from online applications. Just make sure malware and virus are removed from your PC.
Solution 4: Run System File Checker
In some sense, System File Checker (SFC) can also fix the xlive.dll error and find the missing DLL file on your PC. You would better use it to regain the xlive.dll file.
1. Enter Command Prompt in the search box and then right click to Run as administrator.
2. Then input sfc/scannow in the CMD command-line, and press Enter key to perform SFC.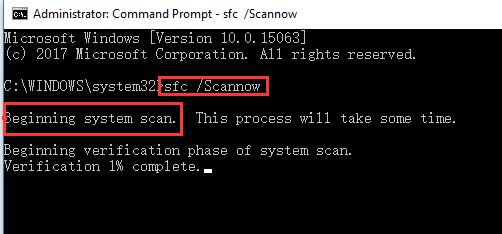 3. System File Checker begins scanning system files.
If SFC corrected the file for you, you can play games smoothly without encountering Fallout xlive.dll error on Windows 10.
Solution 5: Reinstall the Game
There is a high probability that the applications are corrupted or run into any other issue, so they failed to locate the xlive.dll file and start as usual. Under this circumstance, you should try to uninstall the games and update them.
Go as the path to remove the problematic software:
Control Panel > Programs > Uninstall a program > Programs and Features window > Uninstall.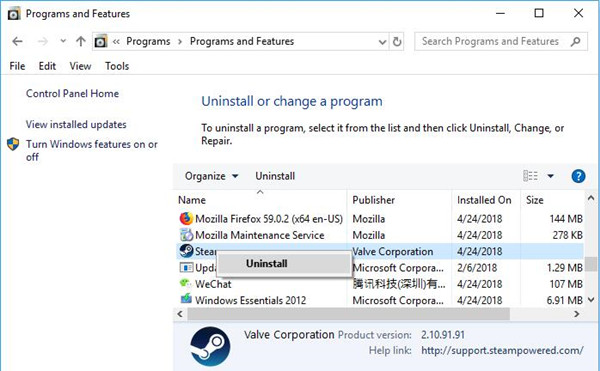 Then feel free to download the game again on Windows 10 and run it, such as Lost Planet and Halo. In some cases, the error message that the program can't start because xlive.dll is missing from your computer won't appear before your sight on the newly downloaded program.
Solution 6: Check for Windows 10 Updates
In the last place, if downloading xlive.dll file, gaming software are of no use, perhaps you have to fix the system issues, especially when you hit upon xlive.dll not found during Windows startup or shutdown. You are advised firstly check for updates on Windows 10.
1. Navigate to Start > Settings > Update & Security.
2. Under Windows Update, hit Check for updates.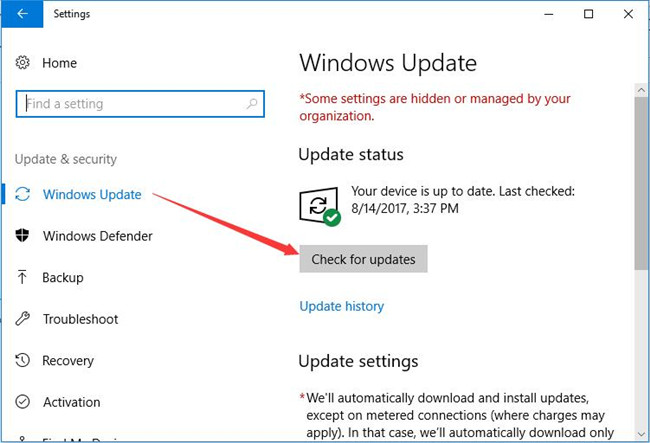 3. Windows 10 will be searching and then installing updates on your PC.
If required, you need to restart your computer to take effect. Possibly, the xlive.dll can be found by Windows 10 after Microsoft anniversary updates.
In a word, regarding the file xlive.dll is missing error on Windows 10, most of you can fix it by downloading this xlive DLL file or Game for Live application. Even if they haven't, the remaining ways are all worth a shot.
Related Articles:
Fixed: api-ms-win-crt-runtime-l1-1-0.dll Missing on Windows 10
Fix MSVCP120.dll is Missing on Windows 10, 7
Tags :
dll