Desktop vs. Laptop: Which Option Should You Choose for PC Gaming?
To play great games, you need good specs. This is especially true for graphics-intensive titles like The Witcher and Cyberpunk 2077 as well as framerate-heavy games like Valorant.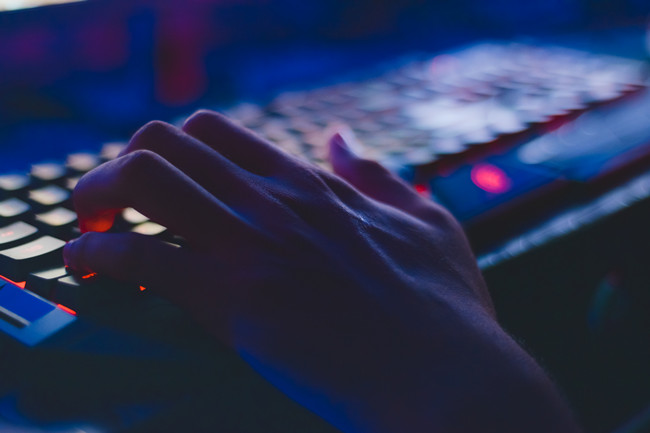 PC gamer Joshua Goldman notes how even people on a strict budget need to follow the minimum gaming specs: an 8th gen Intel core CPU, a Geforce GTX 1050 Ti 6GB GPU, and 256GB SSD.

However, this still begs the question: should you have a desktop set up or purchase a gaming laptop? This article will help you arrive at a decision.
Performance
Gaming performance is determined by the computer's hardware, so there's no noticeable difference whether you choose a desktop or a laptop. The important thing is to buy or build one with the specs you need. For example, there should be a huge memory (around 1TB if you can) so you can store many games in it.
A decent GPU is also important, so your games never lag. If you're the type to use a mechanical keyboard for the customs switches and tactility, there are also laptops that have one, like the Aorus 17X and Razer Blade Pro 17.
Cost
When it comes to costs, there's no question: desktops, even if combined with their peripherals like the keyboard and monitor, are cheaper than laptops. In fact, if you compare the prices between PC gaming hardware, you'll find that laptops tend to cost more than desktops.
This is true even for pre-built PC towers. For example, an i7 10700F iBUYPOWER PC tower can be bought for $1,299, while you will need to shell out at least $1,999 for an i7 1165G7 Razer Blade Stealth laptop.
The iBUYPOWER even uses an AMD Radeon RX 580 GPU, which is more expensive than Blade Stealth's NVIDIA GTX 1650. This is because laptop components are specially created to be built in a tiny chassis, so they're not as mass-produced and cheap as ordinary PC hardware.
Plus, desktops can always be built cheaper if you know where to find the parts — which leads us to our next point.
Customization
While you can purchase a desktop, you can also build one. From the PC case to the GPU, owning a desktop means that you're free to mix and match these parts to create your own unique PC. However, while you can't build your own laptop, you can certainly choose the main components (like the CPU and GPU) that will be built into your device.
Just remember that once you've decided on the components, they will be glued on and, as such, will be difficult to remove. According to Jarrod Tech, a PC hardware tinker on YouTube, you may even damage your laptop if you don't know what you're doing.
On the other hand, PC towers can be opened at any time and have their cables removed. So, if you started out with budget GPUs like an NVIDIA GTX 1650, for instance, you can upgrade to the latest NVIDIA GeForce RTX 3080 once you have the means.
Portability
Of course, for portability, it's a no-brainer: laptops are the winner. As mentioned before, laptop components are intended to fit into thin cases — the main factor why the device is so expensive in the first place. There's even an entire laptop category called "Ultrabooks" for those who want the thinnest and lightest laptops possible.
Models such as the Dell XPS 15, HP Spectre x360, and LG Gram 17 are good examples of the ideal Ultrabook. Just remember to ask about your chosen laptop's battery life, as games tend to drain power quickly.
What should I get?
There's no right pick between a desktop or laptop. The option is dependent on three things: your budget, design preferences, and mode of gameplay (whether stationary or on-the-go). If you play at home often, desktops will give you the most value for your money.
After all, its components are cheaper. If you own an old computer, even if it's a laptop, you can transfer some of its parts to your desktop for better savings.
However, not everybody is comfortable with messing around with hardware. In this case, laptops are your friend.
If you're not big on specs, you don't have to worry too much about costs either, as there are plenty of powerful gaming laptops like the MSI GL65 9SC that can be purchased for under $700. Plus, you can always search for second-hand or refurbished gaming items (including laptops) that are in good condition.
Think about your preferences and do your research. The option should clear after careful deliberation.
More Articles:
Best Dell Laptops 2020 – Overall | Gaming | Business | Home | Student
Dell XPS 13 2019 Review – The Best Dell Laptop