4 Ways to Fix Xbox Error Code 0x97e107df When Launching a Game
Xbox One, developed by Microsoft, is a home video game console, and it features an all-in-one entertainment system, which is why it is called Xbox One. Although it is globally used both online and offline, many users reported different error codes of Xbox One, such as 0x97e107df, 0x87dd0006, 0x8b050033, 0x8027025a and 0x406.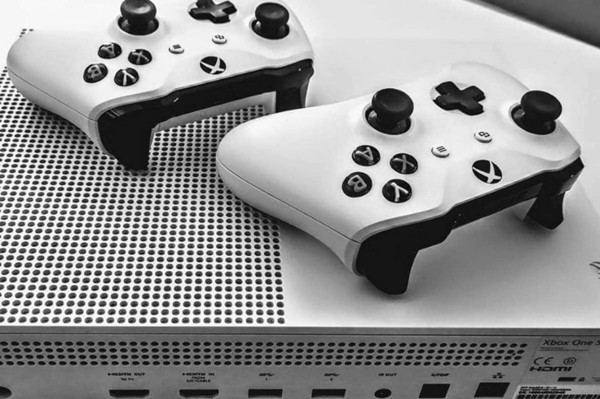 When gamers observe this Xbox One error code when launching a game in this console, it prompts you the code, 0x97e107df and the Xbox One stops working at once.
For instance, a gamer reported that he encountered error code 0x97e107df on Xbox One when he tried to play Forza 6 on Xbox, and he has not met this error before.
Since more and more gamers complained about the Xbox One error codes, this tutorial manages to show you all the available and powerful solutions for you to get rid of Xbox One issues.
What is Xbox Error Code 0x97E107DF?
This error code mostly occurs to your system when you try to launch a game on Xbox One. When this error happens, there are issues with the licensing validation while the Xbox Live service is trying to start the game.
The game was stopped due to the invalid license of the game. Moreover, it sometimes also implies that there is a network connection issue that stops Xbox One from signing in, thus disabling Xbox One from loading resources needed to launch the game.
That explains why you just can't start the game as usual due to the error code 0x97e107df. Possibly, when you run into other Xbox One errors such as 0x8b050033 and error code 0x80072ee7 on Xbox One.
How to Fix Xbox Error Code 0x97e107df?
From the explanations about Xbox One error 0x97e107df, it can see concluded that the Xbox Live Service, Xbox One account status, the network for the game and the Xbox One, and the console itself are to blame for this error code.
But it is difficult to ascertain the culprit of this Xbox One error directly due to the complication of this gaming issue. Therefore, this post will guide you to troubleshoot the Xbox One 0x97e107df error code reasonably.
Solutions:
Solution 1: Check Xbox Live Services
According to Microsoft, Xbox Live is an online multiplayer gaming and digital media delivery platform that is available on Xbox 360 gaming console, Windows computers, and mobile devices. Therefore, Xbox Live Services are offered by Microsoft to enable gamers to play video games on Xbox One.
Problems with any one of these services may lead to Xbox One errors like 0x97e107df. Since these services come from Microsoft, it makes sense that you try to check their status on the Microsoft site.
1. On your browser, navigate to Xbox Support.
2. On the Xbox Support webpage, check the status of Xbox Live Services. Here you can Xbox Live Services such as Account & profile, Online safety & family, Store & subscriptions, and Friends & social activity.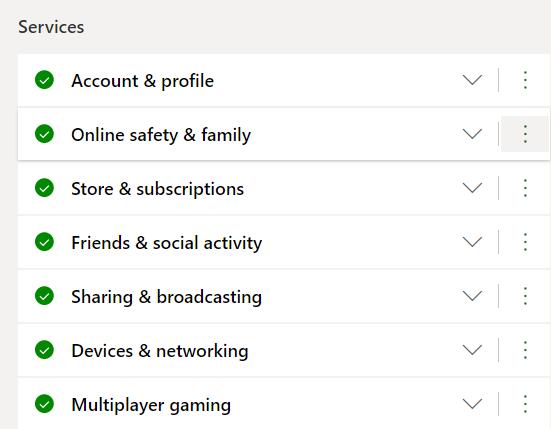 3. Expand the services one by one to check the status of their sub-categories. Under the Xbox Live Service Account & profile, you can see the status of its sub-categories like Sign-in, Signing-in to multiple devices, and Creating profile.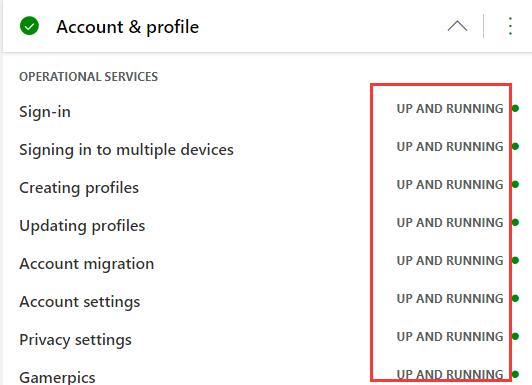 4. If you find there is no problem with the status of Xbox Live Services, move on to fix other problems that may result in error code 0x97e107df Xbox.
If you noticed that there is any service down or available, just report to Microsoft so that they can help fix this Xbox Live Service issue for you.
After that, re-check if 0x97e107df persists when you try to launch a game with Xbox One console.
Solution 2: Re-login in Xbox One
When the 0x97e107df comes up, you can just wait for some time to see if it will disappear once the game loads successfully on Xbox One. But if you find that the Xbox error persists, you can try to log out and then log in to Xbox One in case of any conflicts last time you sign in.
1. Press the Xbox button to enter the main menu.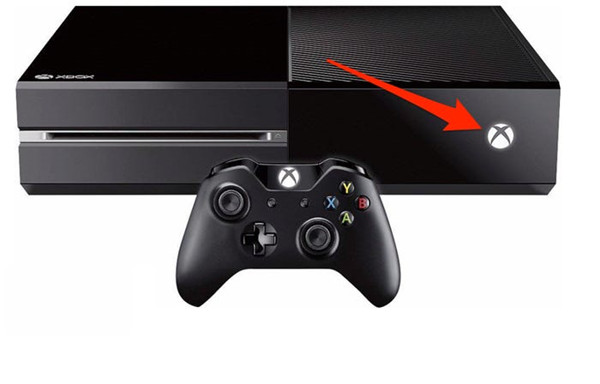 2. Select Home, and then hit your game picture to choose your account.
3. Choose to sign out.
4. Reboot the Xbox One console.
5. Sign in again.
When signing in again, you may find that you can launch and load any game as you wish since the code error 0x97e107df has been resolved.
Solution 3: Check the Network Connection
As it has been suggested before, network errors may cause error 0x97e107df on Xbox One. That is to say, when there is a network issue on Xbox One, the game can't be loaded, so the code errors come up. In this way, you need to comprehensively check the network connection on your device using the network diagnostics within the Xbox One console.
There are two parts in testing network connection within the Xbox One console, which is to run the tool to troubleshoot network problems with the console and to reset the network configurations before that may have been corrupted, like MAC address.
Part 1: Run the Network Diagnostics tool
1. Try to connect to the wired network to ensure the connectivity and stability of the network on Xbox One.
2. Press the Xbox button to the major menu.
3. Select Settings from the menu.
4. Go to All Settings > Network > Network Settings.
5. Then under Troubleshooting, hit the option – Test network connection.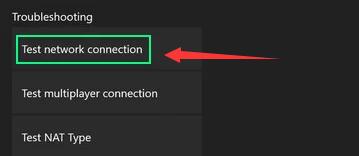 If there is any network connection error, it will show you and help you fix the network problem automatically for your Xbox One console.
Part 2: Reset the Mac Address
1. Press Xbox to open the main menu.
2. Find out Settings > All Settings > Network > Network Settings > Advanced settings.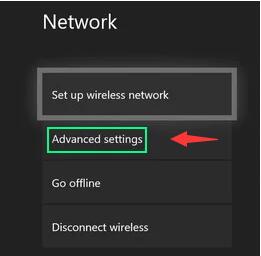 3. Then locate the Alternate MAC addressand then hit Clear.
4. Restart Xbox One console.
In so doing, you will have to reset all the network settings for the Xbox One console. It is recommendable that you try to start a game on the console to see whether error code 0x97e107df shows up again.
Note: Mac address stands for Media Access Control Address and it ensures that the physical address of the computer is unique.
Solution 4: Reset Xbox One Console
However, if none of the above methods works to fix your Xbox error code 0x97e107df, it is worth a shot to hard reset the Xbox One console to remove all the corruptions and conflicts arising from settings, caches, trash, or files in previous games. For some gamers, this can also be a wise resort.
1. Press and hold the Console Power button for about 10 seconds.
2. Wait until the console turns off.
3. Power on your Xbox One.
A start-up screen in green will pop up, which implies that you have successfully hard reset Xbox One console.
It is true that Xbox One code errors are common, but you can fix them with your patience. This post introduces you four most effective solutions that are proved most useful to fix Xbox error 0x97e107df. However, if your Xbox console error remains, you can turn to the Xbox error help center to ask Xbox support for more solutions.
More Articles:
Fixed: XBox 360 Controller Not Working on Windows 10
3 Ways to Update Xbox One Controller Driver on Windows 10, 8 & 7
Tags :
xbox