Fix NVIDIA Graphic Driver Code 43 Error on Windows 10/11
When your NVIDIA GTX 1080 fails to work or is not recognized in Windows 10 and it shows a yellow triangle in device manager, it actually a matter of the code 43 error which says Windows has stopped this device because it has reported problems (code 43) NVIDIA or Intel or AMD.
You must be very upset about the graphics issue for that it may cause your laptop, desktop work abnormally, for example, the screen suddenly freezes or goes black.
Solutions:
1: Check Graphics Card Connection
3: Uninstall Lucid VIRTU MVP Software
5: Uninstall and Reinstall the NVIDIA driver
6: Run Hardware and Device Troubleshooter
To help you settle the NVIDIA code 43 error, such as NVIDIA GTX, GeForce cards, here come the most efficient ways.
Solution 1: Check Graphics Card Connection
To begin with, you would better check whether your NVIDIA, Intel, AMD HD graphics card is inserted properly. It is necessary to make sure the error code 43 is not caused by physically misconnected display card.
Solution 2: Reset computer power
This will be an easy way to help fix your NVIDIA GTX1080 card code 43 error. Resetting the computer power will emit the original windows retain settings.
Step 1: Turn off your computer.
Step 2: Plug out the charger and remove the battery.
Step 3: Keep pressing power button for over one minute. It is to discharge any electrical build up.
Step 4: Plug the charger back and put the battery back.
Step 5: Restart the computer.
Solution 3: Uninstall Lucid VIRTU MVP Software
The Lucid VIRTU MVP Software has been confirmed to be one of the culprits messing up graphics card.
From many users, no matter you are using NVIDIA or Intel or AMD or any other graphics cards, you may tend to use Lucid MVP Software – a GPU virtualization application to make your PC process videos and images faster and respond in programs faster. But once you use this program on Windows 10, NVIDIA, Intel, or AMD error code 43 pops up in Device Manager.
So you would better remove it from your PC to see if code 43 on Windows 10 will disappear.
1. Open Control Panel.
2. In Control Panel, choose to View by Category and then find out Uninstall a program under Programs.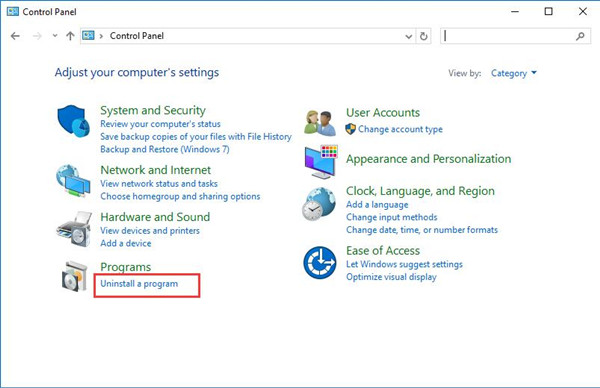 3. Then you will head to Programs and Features where you need to locate the right click Lucid VIRTU MVP to Uninstall.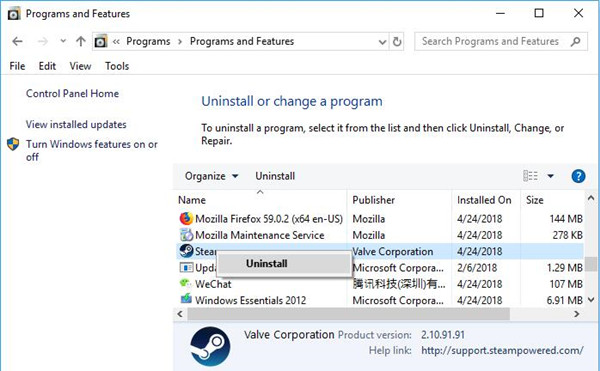 4. Reboot Windows 10 to take effect if you are required to do so.
For some users, you will find graphics device error code 43 is not listed in device manager anymore after uninstalling the Lucid VIRTU MVP app.
Solution 4: Update the NVIDIA Drivers
Sometimes, the code 43 error is mostly caused by the graphics driver problem, it may be outdated or missing or damaged. So you try to update it to check if it can work out as usual.
To make things easier, you would better make use of Driver Booster to update the graphics driver for you from the tremendous driver database. More significantly, Driver Booster is also capable of fixing device manager error code, including Windows 10 error code 43.
1.Download, install and run Driver Booster.
2. Hit Scan.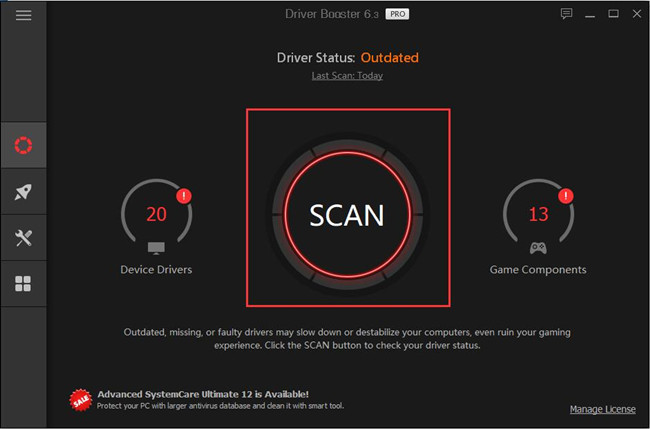 Then Driver Booster will begin to scan for missing, outdated, and faulty drivers on your PC.
3. Pinpoint Display adapters and then Update your graphics driver.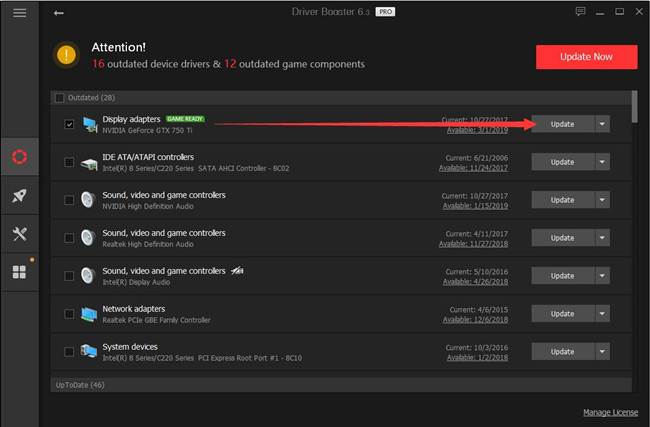 On that occasion, Driver Booster will update GTX 1060 driver, GTX 1070 driver, or whatever.
Tips: Use Driver Booster to fix Error Code 43 on Windows 10
In Driver Booster, after the scan, on the left side, choose Tools and then let Driver Booster to Fix device error.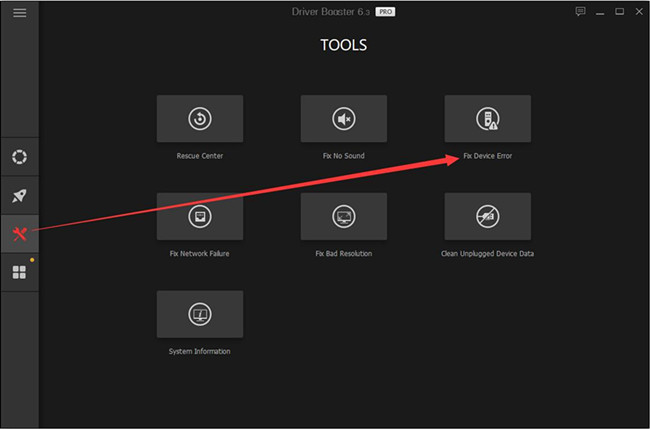 Then get Driver Booster to Detect error code in device manager.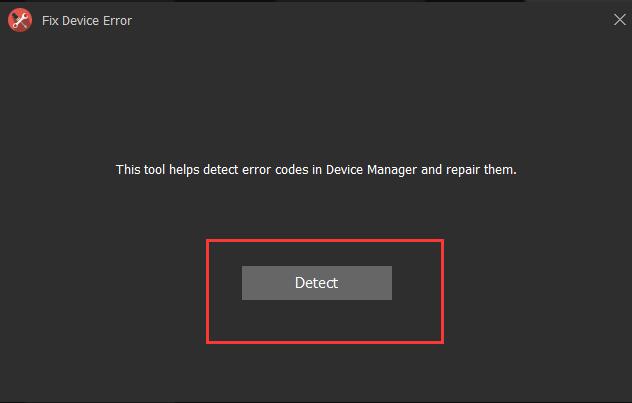 With Driver Booster updating the display driver and repairing the code 43 on Windows 10, the NVIDIA graphic card may be working properly. But if not, you can try to uninstall it.
Solution 5: Uninstall and Reinstall the NVIDIA driver
Just as what it is discussed above, the code 43 error is related to the graphic drivers, so when you have updated it, it still out of work, you can go ahead to uninstall it and reinstall it to see whether the black or freezing screen changes into the normal state or not.
Uninstall the NVIDIA GTX 1080 Driver
Step 1: Follow this path: Control Panel > Programs and Features to open the programs list. And then uninstall the NVIDIA graphic card and its programs one by one.
Step 2: Navigate to Device Manager.
Step 3: Find out the Display adapter and double-click it to expand it.
Step 4: Right-click the NVIDIA GTX 1080 device driver to Uninstall it.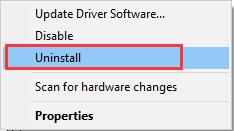 After you uninstalled the graphic card driver and its programs, reboot computer to take effect.
There is another way you can completely uninstall the graphic driver, you can use the professional graphic driver uninstall tool – Display Driver Uninstaller (DDU) to uninstall NVIDIA graphic driver cleanly. And you'd better use DDU in the safe mode, and follow its guideline to uninstall the graphic card drivers.
Reinstall NVIDIA GTX 1080 drivers
You can go to NVIDIA official site to download and install the latest NVIDIA graphic drivers. Many people may turn to the official site for the sake of safety. But If you have difficulty downloading NVIDIA GTX 1080 drivers manually, you can try to use Driver Booster to help you.
Solution 6: Run Hardware and Device Troubleshooter
If NVIDIA code 43 persists on Windows 10, it is useful for you to take advantage of the inbuilt troubleshooter for hardware and device. In some cases, it may fix this error.
1. Navigate to Start > Settings > Update & Security.
2. Under Troubleshoot, locate Hardware and device and then Run the troubleshooter.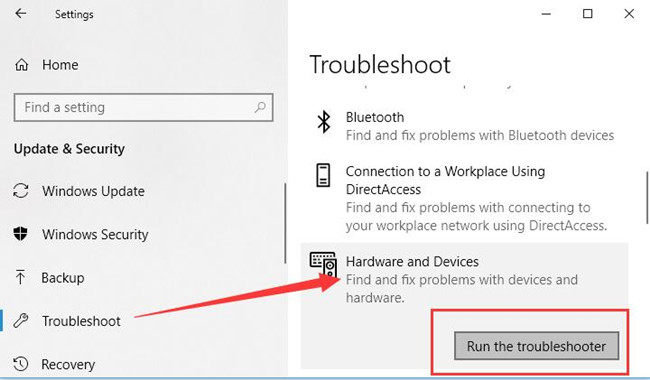 Possibly, this tool will detect out what gives rise to graphics device error code 43 and help you fix it.
Code error 43 is common on Windows 10, so it is of great necessity for you to work out it as soon as possible. Take one feasible way above, you can handle it.
More Articles:
Fix NVIDIA Driver Crashes on Windows 10/11
Display Driver Failed to Start on Windows 10/11
Tags :
drivers
error code
nvidia