Fix Video TDR Failure (nvlddmkm.sys) BSOD on Windows 10
When your computer runs into a problem of blue screen of death suddenly and remains you the error: VIDEO_TDR_FAILURE (nvlddmkm.sys), you can fix it by the following ways.
Solutions:
2: Fully Uninstall Graphic Driver and Re-install it
3: Change the Power Saving Mode
4: Remove Conflict Drivers or Programs
Solution 1: Update Graphic Driver
The graphic card driver may cause this Video TDR Failure error. So if it happens, it means your graphic card stops responding or malfunctioning. You can update the graphic driver to fix it.
After Windows system collected the information, it will reboot your computer. You can enter the safe mode to update the graphic driver.
In safe mode, you can do these things.
1. Open device manager.
2. Expand the Display adapters and find the NVIDIA graphic adapter.
3. Right-click it and select Update driver.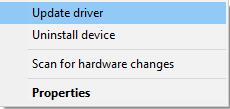 4. Choose Search automatically for updated driver software.
Windows 10 will search the latest version of NVIDIA drivers for you and install it automatically.
5. Restart Computer.
This is the easiest way. Some of people will solve the issue by this way. If it cannot help, try the next methods.
Solution 2: Fully Uninstall Graphic Driver and Re-install it
Because of the driver error, so you can delete the driver files and reinstall it again. Next are steps you can follow.
Uninstall Graphic Drivers
For uninstalling the graphic driver clearly, you can use DDU that most people will choose – use Display Driver Uninstaller to uninstall the graphic driver.
You can download it from here. After that, install and run it on your Windows 10 system.
Choose Safe Mode (Recommend) and Reboot to Safe Mode to enter this program.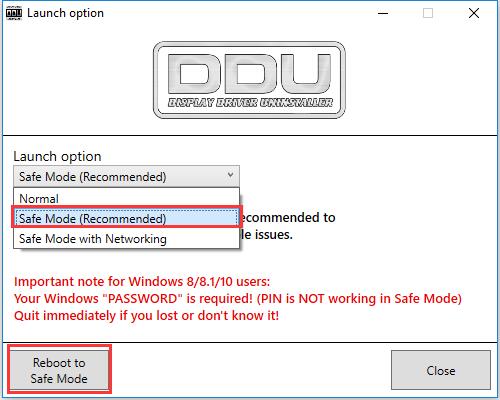 Then your computer will run in safe mode and DDU will automatic runs.
In DDU interface, you will see the graphic card model. In normal, it will detect your graphic type. If you have two graphic cards, choose the graphic by yourself. And then select Clean and restart (Highly recommended).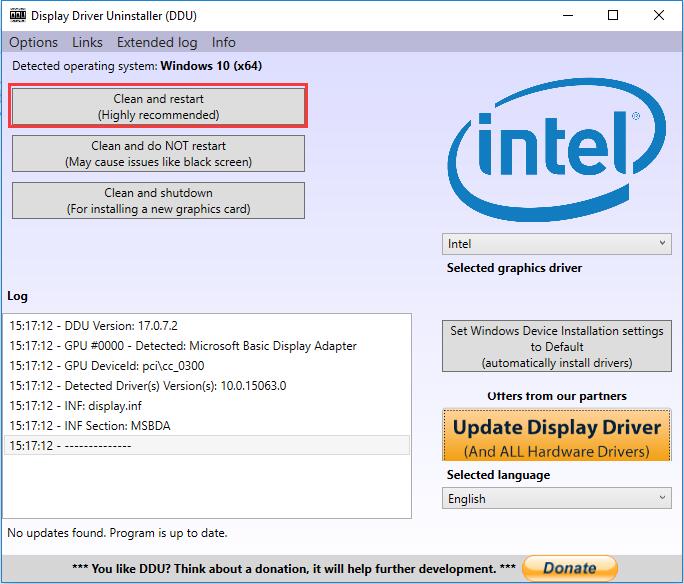 Now you can reinstall the graphic driver on Windows 10.
Reinstall Video Drivers
Option 1: For installing a clean video driver, enter the NVIDIA download center to download and install it manually.
Option 2: You can also use Driver Booster to help you download and update NVIDIA driver automatically.
After installing and running this software on Windows 10, you can update the video driver in 4 steps.
1. Scan. It will scan all your computer devices including the graphic card and its driver information. It aims to tell you how many drivers need to be updated.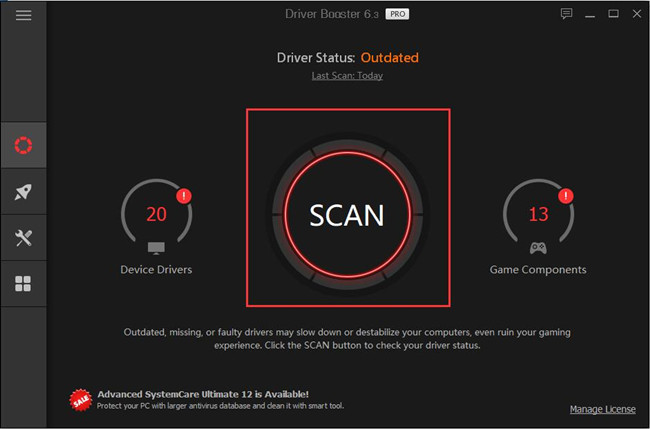 2. Click Update. Find the Display adapters, select the graphic driver you want to update, then click Update.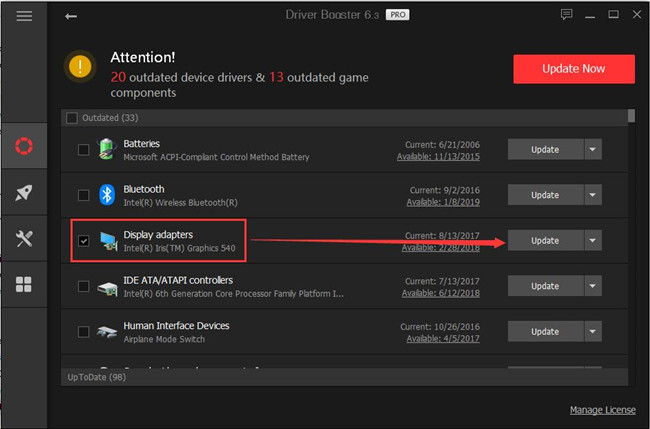 Now the blue screen of death error Video_TDR_Failure (nvlddmkm.sys) will be fixed and not appears again.
Solution 3: Change the Power Saving Mode
Some people may found that after doing a clean graphic driver installing, the nvlddmkm.sys BSOD error disappears temporary, but the next time, it appears again. So you can do one more thing, try to change the wireless adapter power saving mode.
1. Search Command Prompt in the search box, in the result, right-click it to select Run as Administrator.
2. Type powercfg -h off in the command prompt, and then press Enter. Close this Window.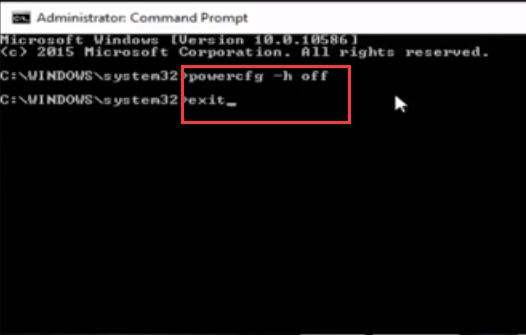 3. Right-click the Start menu and choose Power options.
4. Click Addition power settings.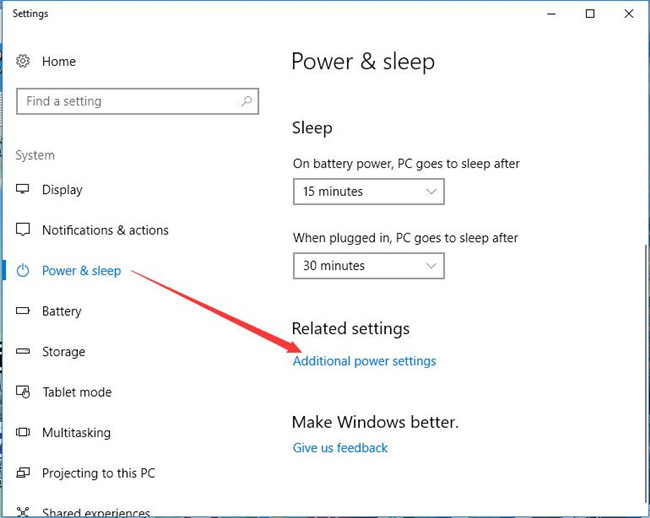 5. In power plans window, you will see the power plan you are using. And click Change plan settings for the plan.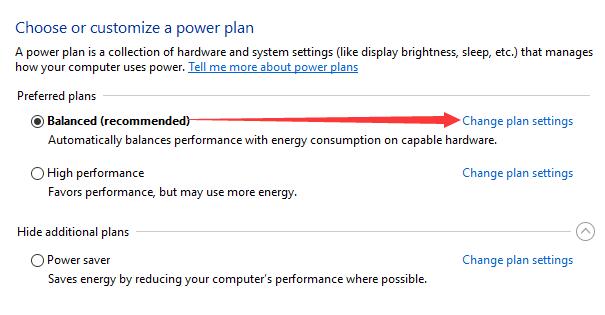 6. Select Change advanced power settings.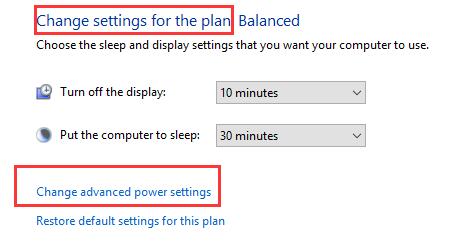 7. In advanced settings, find NVIDIA adapter settings or Intel adapter settings. Expand it and then the power saving mode shows.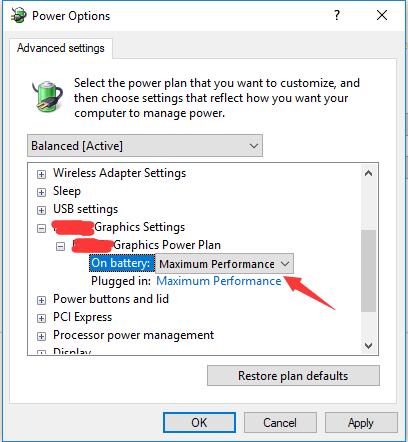 Set on battery item as Maximum Power Saving.
Set Plugged in item as Maximum performance.
8. Then Click Apply and OK.
Solution 4: Remove Conflict Drivers or Programs
If you find this error occurs after you update one or more other devices drivers to the newest version, you can try to uninstall the conflict driver or get into device manager to rollback it to the previous version.
And sometimes, the wireless adapter driver may conflict with the graphic card driver, so try to disable or uninstall it to see if nvlddmkm.sys BSOD keeps.
And if you installed some programs causes this error, goes to control panel > Programs and Features to uninstall them one by one.
Solution 5: Check for Windows Update
When the blue screen of death appears, you can try to check the Windows updates, which can update all the services package, hardware drivers and fix bugs for the previous version system.
1. Click Start Menu > Settings > Update & Security to enter the Windows update.
2. In Windows update, click Check for updates. Windows 10 will check the new update automatically. If there is a new version or new files, Windows 10 will download and install it one by one.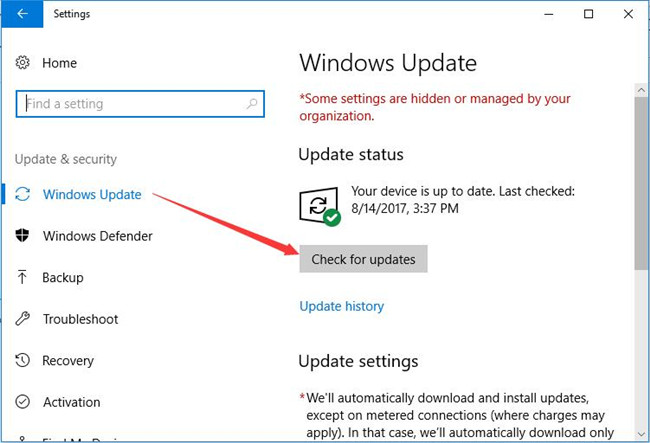 3. Reboot Computer.
Now you can choose one the above five solutions to help you fix your video tdr failure blue screen of death on Windows 10.
More Articles:
Fixed: Application Has Been Blocked From Accessing Graphics Hardware
Solved: Need to Reinstall NVIDIA Driver Every Reboot
Tags :
BSOD
graphic issues