7 Ways to Fix No Service on iPhone (2023 Update)
All of a sudden, you find that there is no service on iPhone 13, 12, XR, X, and 8. You know that iPhone won't have service when you use it in remote areas as there is no signal, while it is confusing why you see no service on iPhone even when you are in the city or even CBD.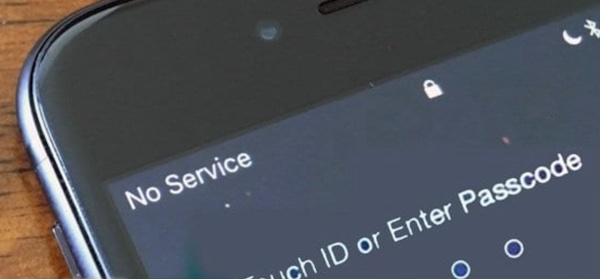 Or, sometimes, when you manage to connect a cellular network or cellular data but failed, you may need to fix this iPhone no service issue. This post will walk you through this "no service" error on iPhone.
Why Does My iPhone Say No Service?
There is no single reason why your iPhone says no service, so you need to try solutions one by one to troubleshoot this Phone service problem. Below are the most common reasons:
1. No cellular network coverage, when there is no cellular coverage, it is natural that you won't be connected to the network service;
2. Service crashes, you need to make some tweaks to deal with service interruptions, for instance, enable and then disable iPhone Airplane mode;
3. Problems with the cellular settings;
4. SIM card issues;
5. iOS system errors.
How to Fix iPhone no Service?
When you noticed that the T-Mobile network has no service, you can't surf online or even dial somebody due to the "no service" in the top left corner of your iPhone. Therefore, you need to fix this iPhone no signal error as soon as possible. You should try to handle this no service on iPhone error with effective solutions according to major causes.
Note:
Screenshots in the solutions below are those of iPhone 13. If you are using iPhone XR or later versions, you can operate as the screenshots. If you are using iPhone 8 Plus or earlier versions, you can also check the detailed steps.
Solution 1: Check the Cellular Network Coverage
If you are in remote areas with no network coverage, "No Service" will display all the time when you are in the area. However, if you don't know whether there is cellular network coverage by the service provider in the area you are in, you need to check the network coverage on your iPhone.
1. On the iPhone, find out Settings.
2. Locate and turn on the Cellular Data or Mobile Data.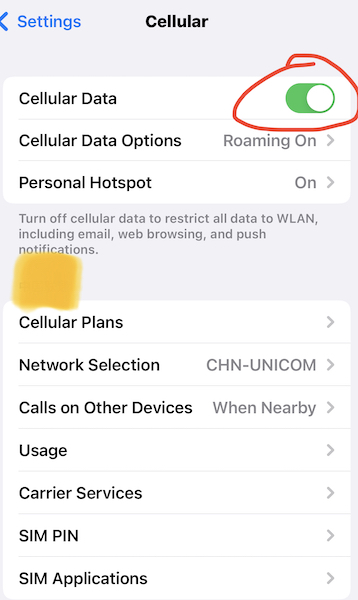 In this case, you can also go to Settings > Cellular > Cellular Data Options > Data Roaming to turn on data roaming. You can also try to turn Mobile data off and then turn it on to fix the "no service on iPhone" problem quickly.
Solution 2: Turn on and turn off iPhone Airplane Mode
Airplane mode, also called flight mode, is a setting to temporarily suspend the Wi-Fi network and signals. When you turn it off, the network will be refreshed. Thus, when you find that there is no service or cellular service, you may as well try to turn on and then turn off Airplane mode on your iPhone.
1. On iPhone XR or later, from the top right corner of your iPhone main interface, swipe up to down to open the Action Center and then tap the Airplane icon.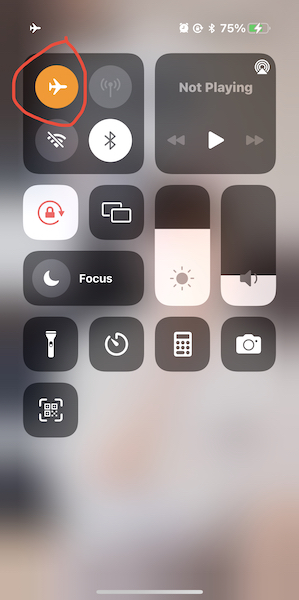 On iPhone 8 Plus and earlier modes, swipe from bottom to up to open Action Center, and then enable the Airplane mode. You can see that the icon turns to orange when you turned on the Airplane mode.
2. After a minute, turn off the Airplane mode.
You can try to connect the mobile or cellular data to check whether your iPhone still has no service. If you can connect to the network and call somebody, it means that you have got the network service back to your iPhone.
Solution 3: Restart the iPhone
Like what you do to enable and disable the Airplane mode, you can also manage to reboot your iPhone to fix the cellular service interruptions or crashes. Whether you are using iPhone XR or later or iPhone 8 Plus or earlier, you can follow the steps below to reboot your iPhone.
1. Press and hold down the right side button.
2. Upon seeing the power slider, swipe the power button from left to right to shut down the iPhone.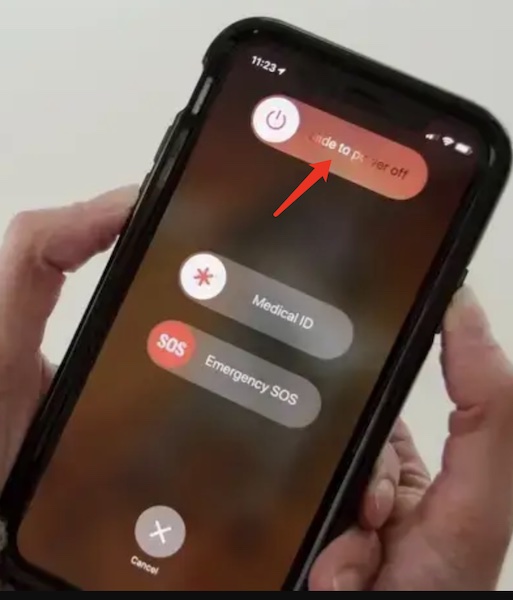 3. Press and hold the power button on the right side to elevate the window with the Apple logo.
Fortunately, some iPhone users may notice that there is service on your iPhone after a simple reboot. You can now chat with your friends on social media platforms and surf online as you wish.
Solution 4: Update the iOS System
The latest iOS may bring you improved features to allow the iPhone to connect with mobile or cellular network services. When you observed that the iPhone shows no service even when you are in an area with cellular data, you can just try to update the iOS version.
1. On your iPhone, go to Settings > General > Software Update.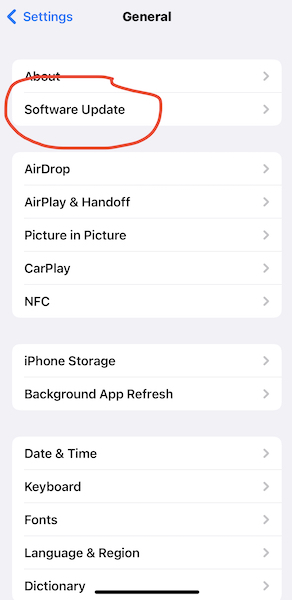 2. The iPhone is automatically checking for updates.
3. Click Download and install if the system reminds you that there are available updates.
The latest iOS system may help your device quickly search for service and connect to the service automatically if needed.
Solution 5: Reset the Network Settings
In some cases, perhaps the network settings are problematic on your iPhone, leading to iPhone no service. If so, you would better reset the network settings to remove this T-Mobile service unavailable error on iPhone 13, 12, 12 Pro, XR, and so on.
1. On your iPhone, go to Settings > General > Transfer or Reset iPhone.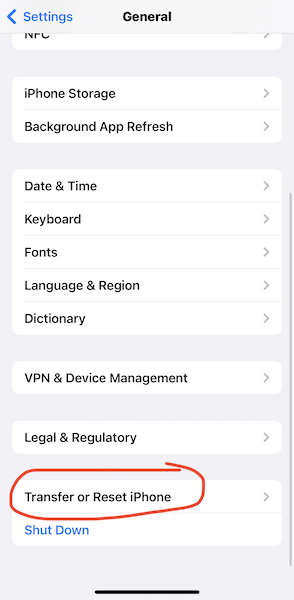 2. Then hit Reset.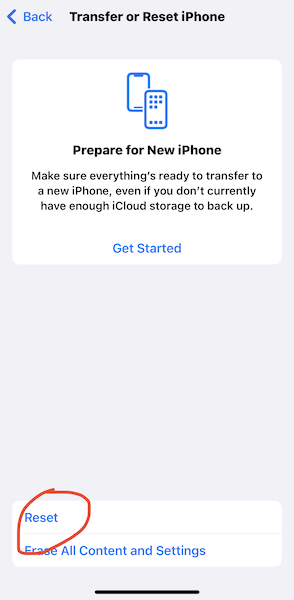 3. Choose to Reset Network Settings.
After that, services and configurations related to the network will be reset. You can now reconnect your iPhone to the network to see whether iPhone mobile data service unavailable remains.
Solution 6: Check the SIM Card and Re-insert It
If your SIM card runs into errors, chances are that your iPhone can't find service from the service provider. In this way, you need to check the SIM card by removing it and then putting it back.
1. Completely shut down your iPhone.
2. Stick the ejection tool to the iPhone SIM card tray to remove the card.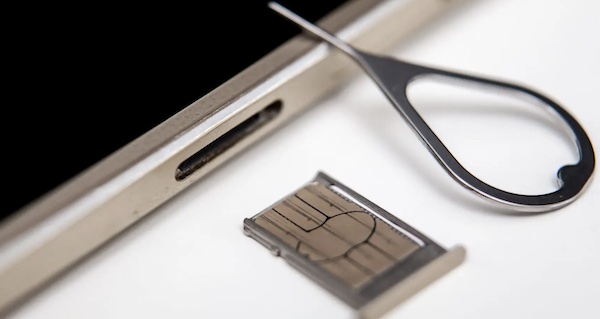 3. Check whether your SIM card is damaged or misplaced.
If the SIM card is damaged, just go to the cellular data service carrier to ask for a new card.
4. Insert the SIM card into the card tray.
5. Power on the iPhone and check whether there is cellular data service.
In this case, if you are not proficient in fixing mobile phone service not working problem on your own, or you just don't know how to remove the SIM card, you can turn to the carrier to ask for their help. You may now be able to call somebody and surf online with your mobile data as you wish.
Solution 7: Ask Cellular Data Carrier or Apple Support for Help
As the last resort, if your iPhone service is still unavailable and you are still unable to call or chat with somebody with the mobile data service, you may have to ask for technicians for help. You can take your iPhone to a nearby data carrier or Apple Support to check if they can help you to recover the missing service.
Summary
This post focuses on the problem of "iPhone no service". From an introduction to reasons why this service unavailable error happens to effective solutions to fix this iPhone service not working error, this article will be helpful for you.