Fixed: Toshiba Laptop Keyboard Not Working on Windows 10, 8, 7
In some cases, you noticed that Toshiba keyboard isn't working though the touchpad works fine on Windows 10. Usually, you will be more inclined to use the Toshiba keyboard rather than the touchpad. In this way, it is necessary for you to fix Toshiba satellite keyboard or keyboard keys not working, such as Toshiba S50-C, C55, and L775-S7248 keyboard. Or if both Toshiba touchpad and keyboard fail to work, there is a surge of need to unlock Toshiba keyboard for Windows 10.
How to Fix Toshiba Keyboard Not Working on Windows 10?
Anything related to your keyboard will be the underlying culprit of the Toshiba satellite keyboard problems, including Toshiba keyboard hardware, driver, and settings. In this respect, you are supposed to troubleshoot Toshiba malfunction keyboard.
Tips: Prior to these steps below, it is advisable to plug an external keyboard in an attempt to smoothen the process.
Solutions:
4: Uninstall and Reinstall Toshiba Keyboard Drivers
5: Update the Toshiba Keyboard driver
6: Disable Filter Keys and Make Keyboard Easier to Use
Solution 1: Enable Toshiba Keyboard
Normally, people tend to press the Shift key to enable the keyboard. You can try to see whether enabling Toshiba keyboard on the laptop can make it back to work. Here you may as well choose to turn on the keyboard in device manager in case your keyboard has been carelessly disabled or misconfigured by certain programs.
1. Open Device Manager.
2. Expand Keyboards and then right click the Toshiba keyboard to Enable device.
You can now check if Toshiba laptop keyboard does not work at startup disappeared.
Solution 2: Force Shut down the PC
Upon Toshiba keys or the whole keyboard refused to work, you can simply re-power your laptop. That will re-power the keyboard as well.
1. Close all running programs and shut down Windows 10.
2. Remove laptop batteries and install them in the laptop again.
3. Boot your PC.
It is likely your Toshiba satellite keyboard problems have been fixed and it is working fine.
Solution 3: Clean Keyboard Dust
It seems to be ridiculous. But it did work for some of you. For some users, after using the keyboard for some time, there will be dust on the keyboard. In this sense, you can clean up it with dry clothing.
Solution 4: Uninstall Toshiba Keyboard Drivers
In a large sense, the outdated or corrupted keyboard driver is also to blame. If Toshiba keyboard won't go well with Windows 10, it will stop working at the startup. Hence, it is worth a shot to get rid of the problematic Toshiba keyboard driver and then reinstall or update it for Windows.
1. In Device Manager.
2. Expand Keyboards and then right click the Toshiba keyboard driver to Uninstall device.
3. Then confirm to uninstall the keyboard driver.
The time you uninstalled the keyboard driver, you are supposed to reinstall it in device manager.
4. On the top of Device Manager, hit Actions > Scan for hardware changes.
You will observe the presence of Toshiba keyboard driver again. Try to use the keyboard to check whether Toshiba keyboard not typing persists.
Solution 5: Update the Toshiba Keyboard driver
If reinstalling the keyboard driver failed to turn Toshiba laptop keyboard back to function, it is suggestible that you make full use of Driver Booster to find and install the latest Toshiba drivers for Windows 10 automatically.
Here Driver Booster is able to detect your keyboard driver is outdated, missing, or corrupted and then recommend the newest one to you.
1. Download, install and run Driver Booster.
2. Hit the Scan button. Driver Booster will immediately start searching for outdated device drivers, including your Toshiba laptop keyboard drivers.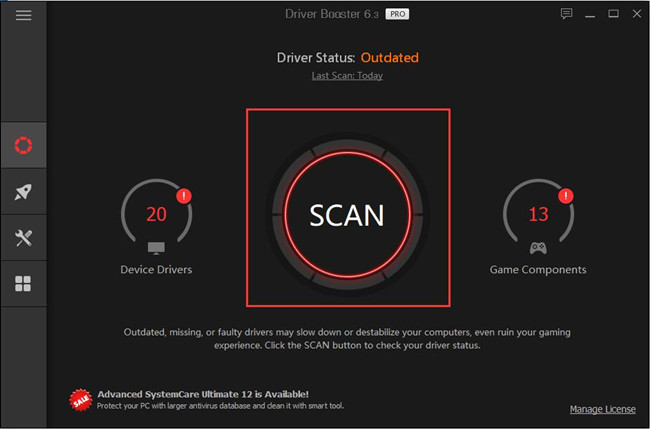 3. Find out Keyboards and then Update it automatically by Driver Booster.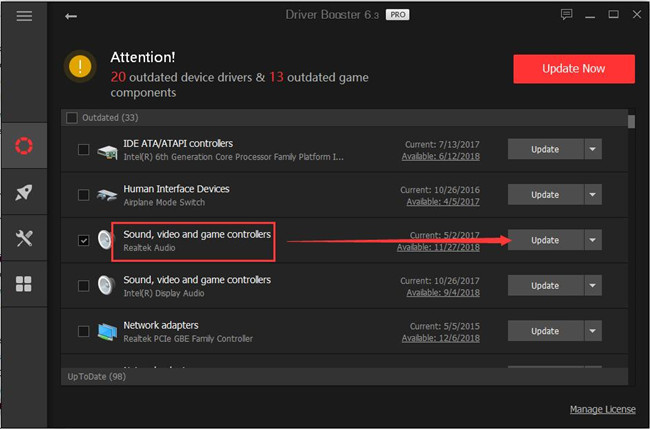 Tips: How to Fix Toshiba Keyboard Code 37 Error?
Not limited to code 37, if you find any code error with the keyboard in device manager, it is wise to resort to Driver Booster to fix this keyboard error automatically.
On the left pane of Driver Booster, click Tools and then Fix Device error on the right side.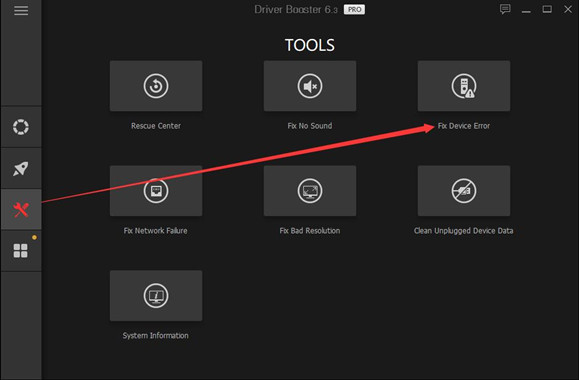 Then click Detect to let Driver Booster scan for device manager error codes.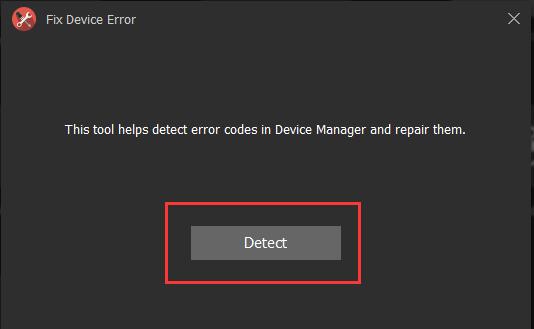 It is possible that the newly installed driver will enable your Toshiba laptop keyboard to type and work on Windows 10.
Solution 6: Disable Filter Keys for the Keyboard
It is a common phenomenon that Toshiba laptop keyboard keys not working as the Filter keys are turned on. These Filter key can ignore or slow down brief or repeated keystrokes and adjust keyboard repeat rates but can also disrupt your keyboard keys. Now you might as well decide to disable the filter keys.
1. Navigate to Start > Settings > Ease of Access.
2. Then scroll down to locate Keyboard and then switch off Filter keys.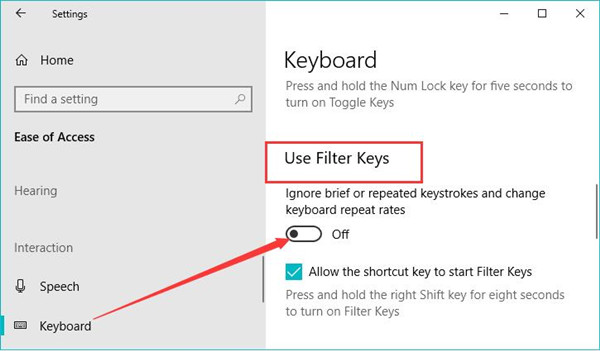 Without the filter keys on, Toshiba laptop keyboard problem will have been removed and unlocked successfully.
Solution 7: Check for Windows 10 Updates
It is also said that Microsoft has released updates to make the system more compatible and powerful. In normal cases, there will be repairing packages and new featured added in the updates. From this perspective, it is a necessity to install Windows 10 updates.
1. Head to Start > Settings > Update & Security.
2. Under Windows Update, choose to Check for updates.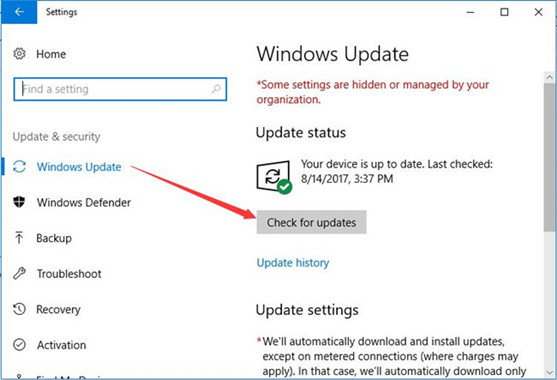 Take time to get the updating package on your Toshiba satellite laptops.
In summary, speaking of this Toshiba laptop keyboard not working on Windows 10, 8, 7, you can get down to the Toshiba driver, keyboard settings, and hardware as well.
More Articles:
Bluetooth Keyboard Not Detected on Windows 10
Logitech Wireless Keyboard Not Working on Windows 10
Solved: Windows 10 Stuck at Choose Your Keyboard Layout Screen
Tags :
keyboard