Download HP OfficeJet 5255 Driver on Windows 10, 8, 7
Is your HP OfficeJet driver unavailable? Recently, many users complained that HP OfficeJet 5255 driver is not available on Windows 10, 8, 7. So HP printer is not working or shows offline immediately when the system does not detect the printer due to the unavailable HP printer driver.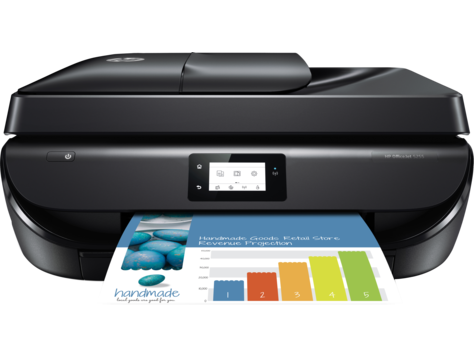 Sometimes, some users tend to check for updates to get new updates for the system, while they ignore installing the latest HP OfficeJet all-in-one ink printer driver on Windows 7, 8, 10, thus incompatibility issue arising.
In this post, you can learn to download and install the HP OfficeJet 5255 driver to improve the printer performance or to fix the printer driver unavailable issue.
How to Download HP OfficeJet 5255 Driver on Windows 10, 8, 7, and Mac?
Different people prefer a different method to install a driver considering the computer proficiency and spare time. Therefore, if you would like to update the HP OfficeJet 5255 printer driver, you can refer to the following ways and select one of them that satisfies your need.
Specifically, you can choose to download the HP printer driver automatically or from HP official website or via Windows Device Manager.
Methods:
Method 1: Update HP OfficeJet 5255 Driver Automatically
It may be a challenge for some people to get the printer driver yourself. Or some people find that their HP OfficeJet 5255 driver is just unavailable in the device manager even after you tried to download one from the HP website. You have no idea why the HP printer driver is not recognized and shows a yellow exclamation in the device manager.
In this way, Driver Booster can be a good helper for you to download the right driver for the HP OfficeJet 5255 all-in-one wireless printer and install it automatically. Driver Booster will check your system and find a compatible driver for you. Sometimes, this tool can alas help you fix some device problems like audio not working.
1. Download, install and run Driver Booster.
2. Hit the Scan button. Driver Booster will then work to search for any problematic driver on your device, including the printer driver.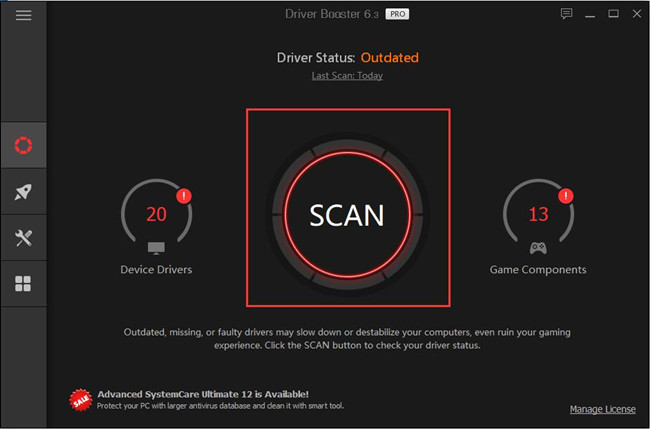 3. Find out Print queues, and then Update the HP OfficeJet 5255 driver by Driver Booster.
4. Wait until Driver Booster automatically downloads and installs the latest HP printer driver.
After it shows you that it has installed the driver for you. Reconnect the HP OfficeJet printer to the computer and try to print to see if the printer starts working. You can also check in the device manager whether there is also a yellow exclamation beside the HP OfficeJet 5255 printer.
Method 2: Download HP OfficeJet 5255 Printer Driver Manually
You can also download the HP OfficeJet 5255 driver from HP official website, but you need to search for the driver on your own. That is to say, you need to find the HP driver for your printer driver in case of downloading the wrong driver that causes printer errors. So you may as well follow the steps below to download a suitable HP OfficeJet 5255 printer driver.
1. Navigate to HP Support.
2. Then enter OfficeJet 5255 in the search box and then click Submit. Or you can also allow the HP website to automatically your printer model or hit Find out more.

3. Choose Software, Drivers, and Firmware.
4. Expand All drivers, and then find and Download the HP OfficeJet 5200 All-in-one Printer series Basic Driver.

It is worth noting that the latest driver for HP OfficeJet 5200 series driver is for IT professional use only, so you may as well rely on Driver Booster to find a more suitable driver for your HP printer.
5. Follow the instructions to finish the installation.
As you can see, on this HP website, you can also install the HP Smart app to complete setup and support for you. Or if you are wondering how to set up HP OfficeJet 5255 all-in-one printer, it is also advisable for you to install HP Easy Start Printer Setup Software.
Method 3: Update the HP OfficeJet 5255 Driver in Device Manager
Some people prefer a more reliable way to download drivers. In such a case, Device Manager can be a good option. Or when you noticed that the HP OfficeJet 5255 printer driver displays a yellow exclamation, you can directly try to update the printer driver within Device Manager. While sometimes Device Manager may fail to locate the latest driver for your HP OfficeJet 5255 all-in-one printer.
1. Go to Device Manager.
2. Expand Print queues, and right click the HP OfficeJet 5255 printer to Update driver.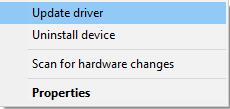 3. Choose to Search automatically for the updated driver software.
Then you can observe that Device Manager is searching for the HP OfficeJet 5255 printer driver for you. If possible, the Device Manager will find out the right driver to help fix the HP printer driver unavailable or printer offline status.
Updating the printer driver is necessary if you are to gain enhanced printer performance or fix various printer issues. In this article, you can find three methods to install HP OfficeJet 5255 printer driver on Windows and Mac. If you are still doubting how to fix other printer problems, just search on this website or contact us.
More Articles:
Download HP OfficeJet Pro 6968 Driver on Windows and Mac
HP ENVY 5540 Drivers Download on Windows 10, 8, 7, Vista, XP
HP Color Laserjet Pro MFP M281FDW Drivers for Windows 10, 8, 7, Vista, XP
Tags :
drivers
hp
printer