Fixed: Printer Driver Is Unavailable Windows 11, 10, 8, 7
Contents:
Printer Driver is Unavailble Overview
Sometimes, when you feel like printing something in Devices and Printers, Windows 10 printer status prompts you the error that printer driver is unavailable. In this way, your printer has stopped working on Windows 10/11.
For the sake of helping you with the printer driver not found or incompatible problem, this thread will introduce to you the most useful and effective solutions.
Now move on to walk through HP, Canon, Brother, Samsung, Epson printer driver not available Windows 10.
Why Does My Printer Say Driver Unavailable?
The causes for the printer driver error are mainly outdated printer driver and the Windows version. Due to the incompatibility between the printer driver and the Windows system, your computer runs into an error showing that the print device doesn't have a driver, like HP, Kodak, Brother.
How to Fix Printer Driver is Unavailable on Windows 10, 8, 7
On the basis of knowing well what makes Windows 10 printer driver unavailable, go further to remove this printer driver error with effective methods.
Solutions:
Solution 1: Run Printer Troubleshooter
If you have no idea how to fix your printer driver is unavailable for your HP or other printers, you can try to use the automatic way to fix it at first.
1. Goes to here: Start > Settings > Update & Security > Troubleshoot.
2. In this troubleshoot tab, find the Printer and click Run the troubleshooter.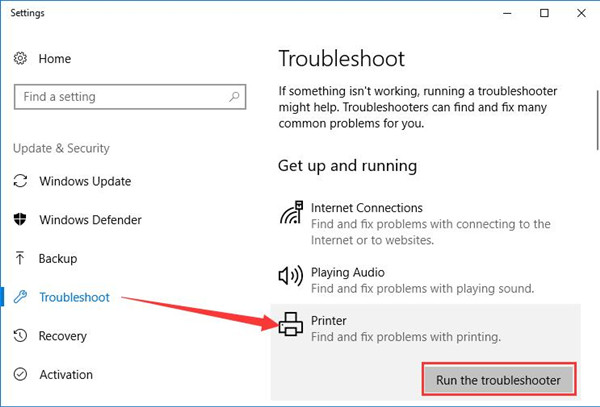 3. After that, the windows will check the hardware status, print spooler services, etc. and you should select the erroneous printer and then fix it step by step.
Related: The Action Directory Domain Services is Currently Unavailable
Solution 2: Uninstall Printer Driver
Since the error message reminds of the printer issue that there is no printer driver on Windows 10, you now may as well manage to remove the driver for the printer and then reinstall a new one on your PC.
And what Windows 10 printer driver unavailable means is that it doesn't have a printer driver for you on your PC, for instance, no driver found for printer Windows 10.
So you can try to replace the unavailable one with a new one.
Uninstall the Pinter Driver:
1. Go to Device Manager.
2. In Device Manager, locate the printer driver and then right-click the driver to Uninstall the device.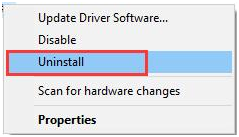 3. Click Uninstall to confirm to uninstall the printer driver. And here you should select the option: delete the driver software for this device.
4. After that, restart your computer. Windows will install the printer drivers automatically for you.
Solution 3: Update Printer Drivers
As you have just removed the unavailable printer driver, you need to now get the updated printer driver for Windows 10 to resolve your Epson or Brother Printer driver not available problems.
There are two ways you can use to update the printer drivers on Windows 10 to make your printer work properly. Follow the next two methods to install the latest drivers.
Update Printer Driver Automatically:
If you are not proficient in computer and lack patience or skills, Driver Booster can be the best driver automatically updating tool. In Driver Booster, 3 million-plus drivers and game components are ready for you including the updated printer drivers for Epson, Brother, HP printers, etc. What's more, Driver Booster can also uninstall the unneeded or unnecessary drivers completely if you want.
1. Download, install and run Driver Booster on Windows 11 or Windows 10.
2. In Driver Booster, stroke Scan to allow Driver Booster to search for the outdated, missing drivers, such as Brother printer driver, Epson driver, and HP driver.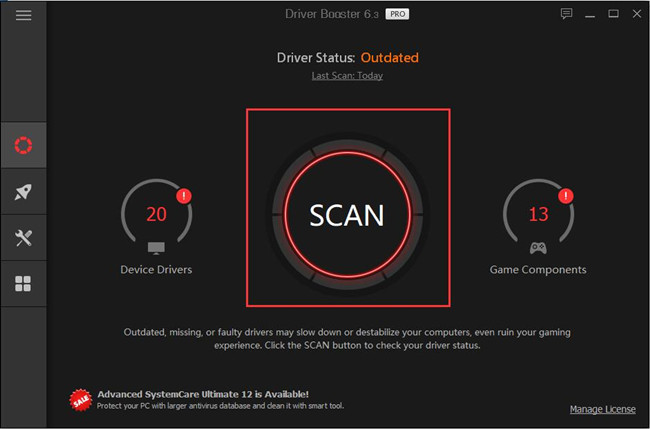 3. Then scroll down to locate the Printer driver and then decide to Update it.
4. If there is more than one printer driver, you can choose to Update Now to get all drivers updated automatically by Driver Booster.
Once Driver Booster updated HP drivers or any other printer drivers for you, try to run your printer again to see if it still shows you printer driver is unavailable on Windows 10. For Brother driver not available, of course, you can download Brother printer drivers as well.
Reinstall Printer Driver Manually:
You can also go to the official site of your printer to download the latest HP driver, Epson driver, Brother driver, etc.
Normally, as long as you entered your Windows system, printer version and other information related to your PC, you can easily get the printer driver from its official website. For your reference, take downloading HP printer driver to fix HP printer driver unavailable Windows 10 as an example.
On HP official website, input your HP printer model and then hit Find to search online this site for the HP printer driver.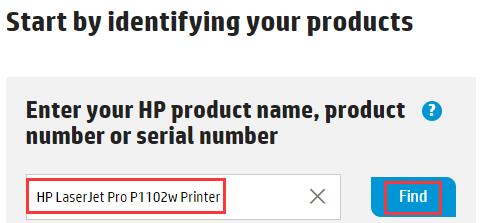 Then HP site will show you all the drivers available, you can just choose to Download and you can get the HP driver you need.
After you installed a new printer driver, you can try to print and you can see the printer driver unavailable error is fixed on Windows 10.
Related: 3 Ways to Download Ricoh Printer Drivers on Windows 10/11
Solution 4: Install Printer Driver in Compatible Mode
Some older printers may not support Windows 10, so when you upgrade your system from Windows 7, Windows 8 to Windows 10, there may be a problem with the driver is unavailable. In this case, you need to install a compatible printer driver for Windows 7, 8 on the Windows 10 system.
1. Follow the solution 1 to uninstall the printer driver and remove the printer. Do not restart the computer.
2. Download the older version of the printer driver from the official site.
3. Right-click the driver setup program, and select Properties > Compatible Tab.
4. In this tab, check the box of Run this program in Compatible mode and select the system such as Windows 7 or Windows 8.
5. Install the driver step by step.
After that, go to the devices and printers and click the printer, you will find the printer is unavailable information disappears and the printer can work properly.
Related: How to Install Driver in Compatibility Mode on Windows 11/10
Solution 5: Check for Updates to Solve Windows 10 Printer Driver is Unavailable
Besides fixing the printer driver issue, it is still suggestible that you attempt to check whether there are any updates on your computer. Maybe the new features with these updates can perfectly deal with HP unavailable printer driver on Windows 10.
1. Go to Start> Settings > Update & Security.
2. Under Windows Update, click Check for updates.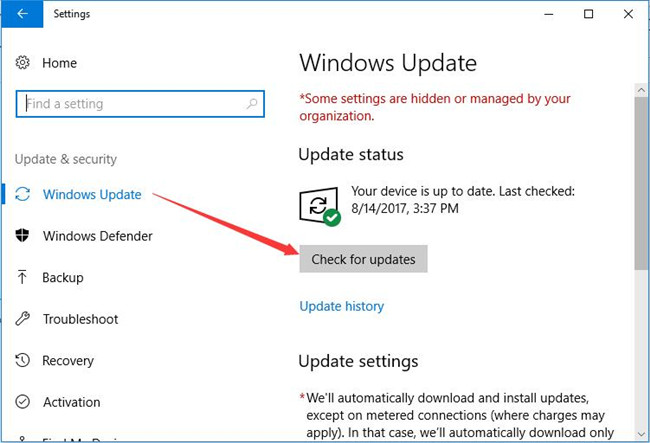 Soon after that, Windows 10 would automatically install the new updates for you if there are any ones available on your computer.
It is time that you tried to check in Devices and Printers if the printer status displays you that driver is unavailable on the printer.
To make a summarization, to get rid of the printer driver n on Windows, the solutions in this post are all useful for you. And for people who encountered printer offline status, you can also let us know.
More Articles:
Solved: Microsoft Print to PDF Missing on Windows 10/11
How to Add a Printer on Windows 10
Tags :
printer