Download Logitech m510 Drivers Quickly on Windows 10, 8, 7
All of a sudden, your Logitech mouse m510 isn't working with Windows 10. And for many users, downloading Logitech wireless mouse m510 driver is a good solution to fix the mouse error. Sometimes, even if you know where the connection button on Logitech m510 mouse is, you just can't move it as Logitech mouse doesn't respond.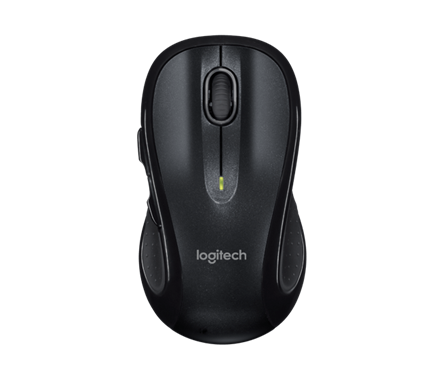 Annoyingly, when you checked the working condition of the mouse in Device Manger, it shows you that "The device is working properly", but you are able to use it as usual. It refuses to run. In either case, it would be helpful if you can download Logitech wireless m510 mouse driver.
How to Download Logitech m510 Mouse Driver?
There are mainly four ways open to you to get Logitech M510 wireless laser mouse for Windows 10. And here, since Logitech m510 is not a Bluetooth mouse, so it won't be detected by your Bluetooth on PC once it is connected. More importantly, a unifying receiver is needed for this mouse. Hence, if needed, you might as well download drivers for Logitech m510 unifying receiver as well.
Note: For users whose mouse doesn't work, you can plug in a wired mouse to connect to another mouse to update Logitech wireless mouse m510 more conveniently.
Methods:
Method 1: Download Logitech M510 Mouse Driver Automatically
For some users, if you are not expertized at fixing Logitech wireless mouse m510 driver not working, or you just have no idea about how to download Logitech mouse driver, it is suggestible that you turn to Driver Booster. As the top one driver tool, Driver Booster will help you find, download, and install the driver automatically. And it is proved a reliable software as per numerous user reports.
1. Download, install and run Driver Booster.
2. Click the Scan button. You can see Driver Booster is scanning your PC for the problematic drivers.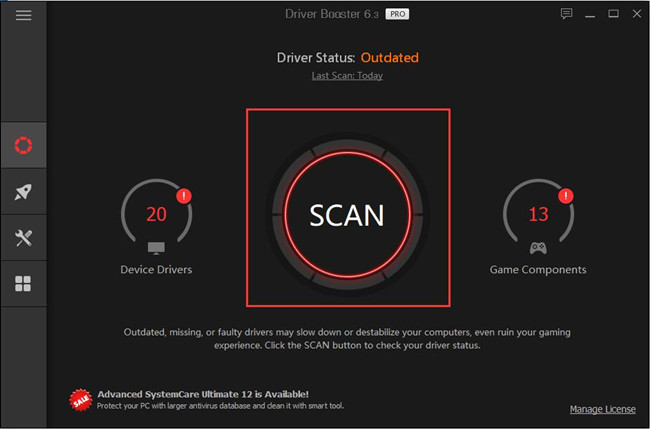 3. Find out Mice and other pointing devices and Update Logitech mouse driver by Driver Booster.
Then you can see Driver Booster is installing Logitech m500 wireless mouse driver automatically for you. After that, try to use your mouse again to check if it is still not working on Windows 10.
Related: How to Download Logitech Gaming Software
Method 2: Download and Update Logitech m510 Driver in Device Manager
Now that Device Manager shows you that "The device is not working properly", if you would like to download Logitech m510 wireless mouse driver on Windows 7, 8, 10, it is viable to finish that in Device Manager.
1. Open Device Manager.
2. Expand Mice and other pointing devices and right click Logitech m510 mouse driver to Update driver.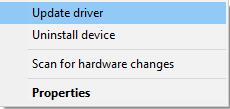 3. Decide to Search automatically for the updated driver software.
As you see, Device Manager is searching online for the latest m510 Logitech driver. If it finds it, Device Manager will automatically install that driver. In this way, Logitech m510 driver Windows 7 64-bit, 32-bit or Windows 8, 10 will be gotten.
Method 3: Download Logitech m510 Wireless Mouse Driver Manually
While, if you are good at dealing with various computer issues, it is also worth a shot to update Logitech m510 driver for Mac, Windows 10, 8, 7 on your own on Logitech official site. After that, Logitech wireless m510 mouse will go back to work with the updated Logitech m510 driver. Apart from drivers, it is said that Logitech m510 setpoint software download is also available on this site.
1. Navigate to Logitech m510 mouse download page.
2. On the left pane, hit Downloads.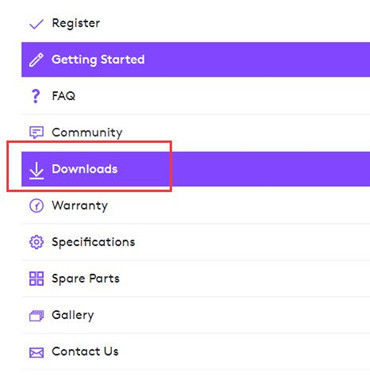 3. Then enter the version of your operating system, such as Windows 10, 8, 7, Mac, etc.
4. Find out the Logitech m510 driver and software and hit Download.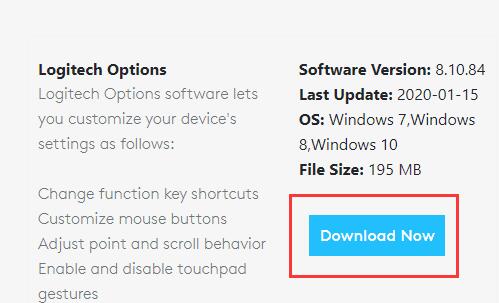 5. Install the driver on your PC.
Right after that, you will have manually installed Logitech wireless mouse m510 driver.
Related: How to Download Logitech G430 Drivers for Windows 10, 8, 7
Method 4: Update Logitech m510 Driver by Windows Update
Sometimes, device drivers will be downloaded along with Windows Update. That is to say, if you check for Windows update, the drivers will also be updated. So, it can also be a way to let the system to download the driver.
1. Go to Start > Settings > Update & Security.
2. Under Windows Update, try to Check for updates.
You may need to restart your PC to install the system updates, after that, check whether the Logitech m510 driver is updated in Device Manager driver details.
To conclude, from this tutorial, four methods to download Logitech m510 driver are displayed step by step. That is helpful for users who want to get Windows or Mac Logitech wireless mouse m510.
More Articles:
Download Logitech M185 Drivers on Windows 10, 8, 7
[Solved] Logitech Wireless Mouse Not Working on Windows 10
Tags :
drivers
logitech