Download and Update Logitech Webcam Drivers on Windows 10
Contents:
Logitech Webcam Driver Overview
How to Update Logitech Webcam Drivers for Windows 10?
Logitech Webcam Driver Overview:
For every Logitech webcam, like Logitech webcam C920 or C270, it needs a camera driver to connect the camera with Windows 10, 8, 7. If your Logitech web camera driver happens to errors, Logitech webcam won't work on Windows 10. Or some of you will come across Logitech camera unavailable in certain apps like Skype, Messenger but work fine on other programs.
Judging from your description, many users will also encounter Logitech webcam out of work right after Windows 10 update, for instance, after updating to Windows 10 version 1803 build 17134.81, Logitech webcam C270 stops working . What's more, Some of you will also hit upon Logitech C922 driver problem after Windows 10 update.
How to Update Logitech Webcam Drivers on Windows 10?
If you want your Logitech webcam to work well on Windows 10, it is worth trying to download the latest Logitech camera drivers.
Methods:
1: Update Logitech Web Camera Driver Automatically
2: Update Logitech Webcam Driver in Device Manager
3: Update Logitech Camera Driver Manually
Tips: Something you need to know about your Logitech webcam
Actually, Logitech camera with discs will automatically install the proper Logitech webcam driver and Logitech webcam software on Windows 10, 8, 7, which are essential for the camera to work on Windows 10.
But the real case is sometimes your Logitech camera has no disc and it won't install Logitech software and driver for you, which is why Logitech webcam is not working on Windows 10. Therefore, you need to update it by your own hands. And you are entitled to refer to the ways below to download Logitech driver.
Method 1: Update Logitech Web Camera Driver Automatically
As Logitech camera differs from each other in the part number (P/N), model number (M/N) and product name, you may find it extremely hard to get the specific and right Logitech Web Cam driver on Windows 10.
That is why here you are strongly recommended to make the best use of Driver Booster, the professional and reliable driver updating tool, to update Logitech webcam drivers for Windows 10, 8, 7. If necessary, Driver Booster is also able to back up and then restore the camera drivers for you automatically when you noticed Logitech Webcam C170, C270, C920 is unusable.
1. Download, install and run Driver Booster on Windows 10.
2. In Driver Booster main interface, click the Scan button to let it search for all the missing, outdated, corrupted, and even faulty drivers on your computer.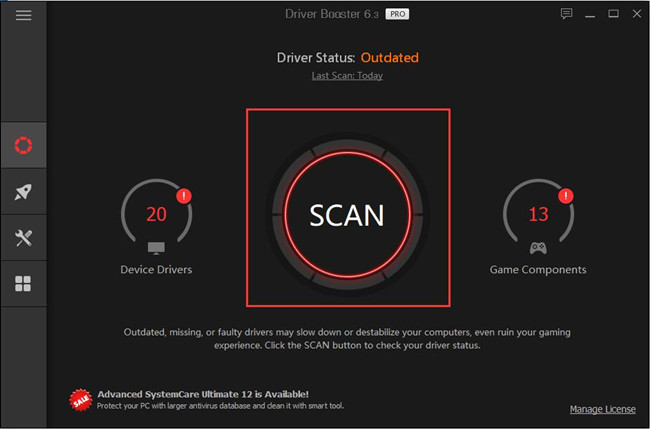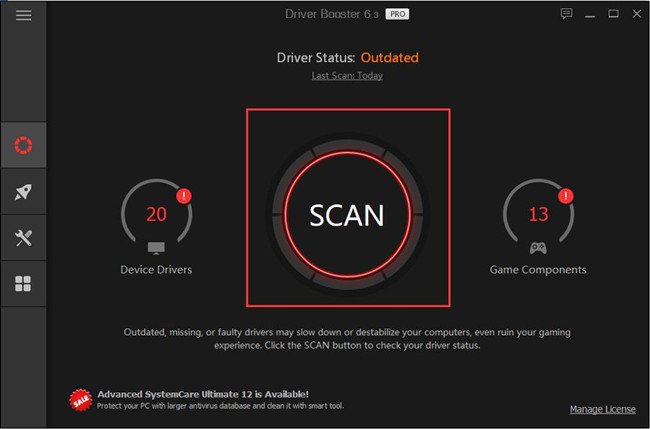 3. After that, the search result, find out the Imaging devices and then go ahead to Update Logitech webcam driver.
Here if you are unable to locate the Logitech camera driver under Imaging devices, try to find it in Sound, video and game controllers.
You can see Driver Booster is downloading and installing th camera driver for the Logitech device. It is accessible to download Logitech Webcam C310 driver, Logitech HD Pro Webcam C920 driver, etc.
Now you can set up your Logitech camera and check if Logitech C920 not working has been resolved. You may be able to use the camera in games, Skype, Messenger, and any other programs now.
Method 2: Update Logitech Camera Drivers in Device Manager
Supposing you tend to make things easier, you might as well update the Logitech web camera driver within Device Manager. In some cases, it will help you fix Windows 10 Logitech HD webcam C270 not working.
1. Head to Device Manager.
2. Expand Imaging devices and right click the Logitech camera driver to Update driver.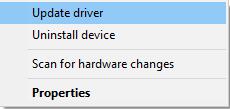 Here if your Logitech web cam driver stops working, you may need to locate it in Other devices.
3. Then Search automatically for updated driver software.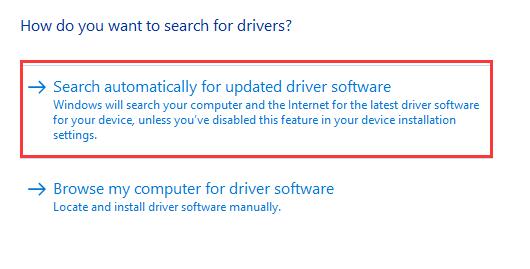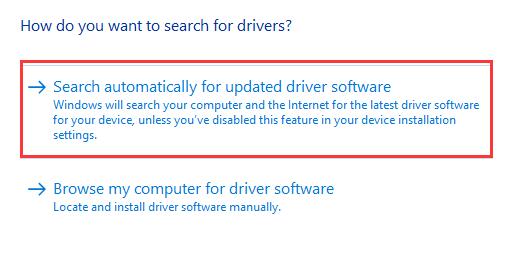 It is also feasible to download Logitech camera driver for Windows 7 in the device manager. You can refer to similar steps to update Logitech drivers.
Method 3: Update Logitech Webcam Drivers Manually
So long as you are using Logitech camera, no matter it is on Windows 7, 8 or 10, it is your privilege to get the Logitech drivers from Logitech site.
Prior to that, you are supposed to ascertain the specific model name, product name and part name and what operating system your Logitech camera can be working on. Only on the basis of the right information can you download the correct webcam driver for Windows 10. You can check the P/N, M/N, PID and camera product name at the end of Logitech camera USB cable.
If you can't find the details about your Logitech web cam, you need to turn to Logitech support site to find Logitech webcam software and product name.
Once you know exactly what Logitech webcam you are using, move on to install Logitech camera driver on Windows 10.
1. Go to Logitech official site.
2. On this site, hit Webcams.


3. Then you need to locate your Logitech webcam and then click More to download it on Windows 10.


You can obey the on-screen instructions to finish installing Logitech drivers on Windows 10.
How to Use Logitech Webcam on Windows 10?
With the up-to-date Logitech camera drivers, you are still unable to utilize your webcam. Maybe you miss out some steps to set up it for Windows 10. Therefore, learn how to use Logitech Webcam C920, C615, C270, C922 Pro, or Logitech Quickcam, ClickSmart, etc.
1: Firstly download Logitech webcam software and camera driver on Windows 10 by referring to the methods above.
2: Connect the webcam to PC by USB cable.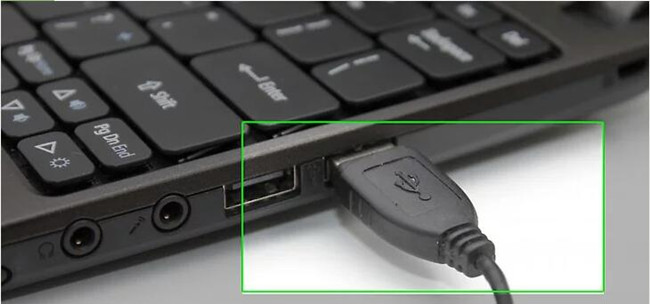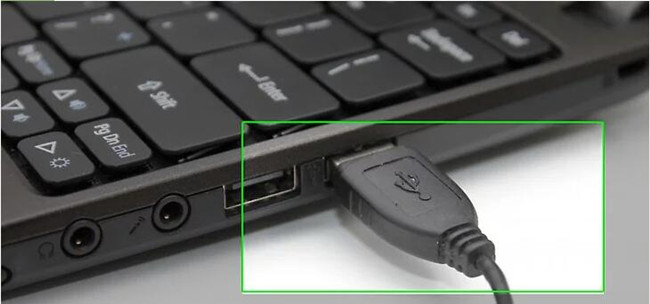 3: Let Windows 10 detects your Logitech camera.
The minute your PC recognizes the camera, Logitech web cam will be installed correctly on Windows 10 with the right Logitech software and driver.
In a nutshell, after quickly and easily downloading and updating Logitech webcam drivers, you can now use it as you wish.
More Articles:
Skype Camera Not Working on Windows 10
How to Stop Device Census from Using Webcam
Tags :
camera
drivers
logitech