Fixed: Gmail Server Error #007 Windows 10/11
Server error 007 in Gmail can often happen to your browsers, such as Firefox and Google Chrome. When you search online, Chrome oops… a server error occurred and your email was not sent comes to you on Windows 10.
It is common that this Gmail error code 007 appears on Google Chrome only or it displays on other browsers rather than on Chrome or Firefox. Whatever the case is, Gmail freezes and cannot be sent as the oops… a server error occurred and your email was not sent 007.
Get ready to remove this Avast Gmail email error from Chrome or Firefox.
How to Fix Gmail Server Error 007?
If you find that a server error occurred and your email was not sent appears only on a certain browser, like Chrome or Firefox or Internet Explorer, it indicates that the error lies in the browser itself. For instance, the Gmail features embedded in Chrome or Firefox or cookies left in the browser.
However, sometimes the third-party anti-virus programs, such as Avast and AVG, can also cause Gmail error 007 Chrome. You need to take measures to deal with email error for Windows 10.
Solution 1: Uninstall Third-party Software
As you have been prompted, some anti-virus application, like Avast, may hinder Chrome from sending or receiving emails in Gmail.
That is why now you are supposed to remove the software from Windows 10 in order to fix oops… a server error occurred and your email was not saved.
1. Open Control Panel.
2. Choose to View by Category and then locate Uninstall a program under Programs.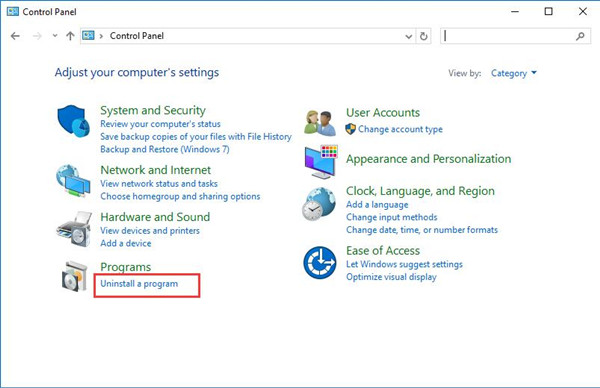 3. In Programs and Features window, find out the anti-virus software and right click it to Uninstall it.
4. Restart your PC to take effect.
Without the interception of the third-party application, it is likely you are able to send emails as usual without meeting Gmail server error 007.
Here as for antivirus software, especially for Avast, besides uninstalling it, you can also try to disable email signature in Avast settings to see if it works.
Solution 2: Disable Chrome Cookies
It can be helpful for oops… a server error occurred and your email was not sent 007 to remove the cookies or extensions you have left on your browsers, like Google Chrome or Firefox.
Once the browsing history is deleted from Chrome, Gmail error #007 will not come up when you search online.
1. Open Google Chrome and then select Settings image to pick out More tools.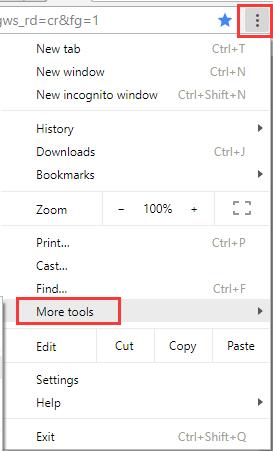 2. Then choose to Clear browsing data.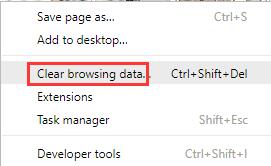 Here you can see you can also hit the combination key Ctrl + Shift + Del to clear up the cookies.
If you have removed all the browsing history you have searched on Chrome, when you want to send emails, there will be no more interruption from the features designed for Google Chrome users.
Solution 3: Disable Background Send in Chrome
That is a lab feature for Google Chrome. It is said that your Gmail server error may be caused by this feature on Google Chrome.
So you may as well decide to stop this feature for Chrome Windows 10.
1. Log on to your Gmail account in Google Chrome.
2. Then click the settings image in Gmail and then select Setting from the list.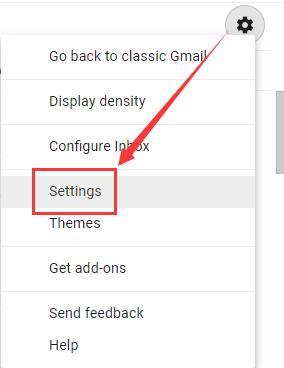 3. Then under the Lab tab, input Background Send to search for it.
4. After you find out the Background Send, try to Disable it.
Upon the time you stopped the lab feature for Chrome, it is possible that Windows 10 Gmail error 007 disappeared and the browser will not remind you of oops… a server error occurred and your email was not sent Chrome or Firefox.
Solution 4: Update Google Chrome or Firefox Application
For some reasons, it is likely that something went wrong with your Chrome or Firefox or other browsers on your PC. In this way, you are unable to send emails successfully and happen to Gmail send error #007.
From this perspective, there is much need for you to get a new and up-to-date browser for Windows 10.
You may as well navigate to the official site to check if there are any updates for your Chrome.
Once you installed it on your PC, attempt to send an email in Gmail, this time you won't encounter the Gmail error code 007 on Windows 10.
To make a conclusion, if you feel like to solve Chrome or Firefox Gmail server error 007 that oops… a server error occurred and your email was not saved, the ways above are the most targeted and efficient. Let's get started to fix this email freezes error Windows 10.
Related Articles:
Fix Google Chrome High CPU Usage Issue
Solved: Google Chrome Side by Side Configuration is Incorrect