How to Download Fonts on FontSpace on Windows and Mac?
Overview:
Many users would like to install a new font on free font websites online. That will enable you to use more fonts on different programs like Office Word, Excel, PowerPoint, and some social networking sites. FontSpace, a font site providing users with free downloads of 64,000+ fonts, can be a perfect website for you.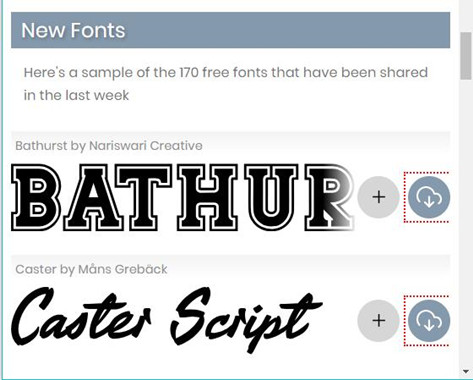 On this font site, both OTF (OpenType) and TrueType (TTF) are available for you. Meanwhile, you can also share fonts on this site. And this article will show you how to get fonts from FontSpace and use it on different devices, either you want the old type of fonts (TTF) or new type of fonts (OTF). And for some people, if you feel like installing fonts on other font sites like Dafont, you can try similar steps.
How to Download Fonts from FontSpace?
Since FontSpace is a free font site, you can download new fonts on it as you wish. Therefore, if you would like to use more font styles, it is available that you navigate to the FontSpace website to download fonts on Mac and Windows 10, 8, 7.
1. Go to FontSpace official site.
On this webpage, numerous fonts are accessible, including both the newest and classic ones.
2. Scroll down to find out the Font you want and then hit Download to get it downloaded in a folder on your device.
3. For instance, try to install the font Asia Tiger on Windows or Mac.

4. Or if you hope to Favorite a type of font, you can hit the Plus icon beside the Download icon. But it requires you to Login or Sign in this FontSpace website. In so doing, you will be able to check this font in Favorite next time.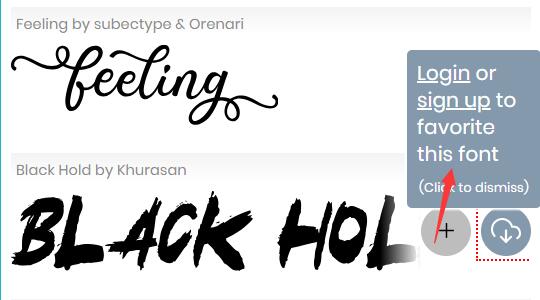 In this way, a font will have been downloaded on Windows 10 or Mac. You need to install it before applying it to programs. Or if necessary, you can search for fonts according FontSpace font categories to locate the font you need.
Related: How to Clear Clipboard on Windows 10
How to Install Fonts on Windows and Mac?
Now that you have downloaded the OTF or TTF font file on Windows 10, 8, 7 or Mac, it is high time that you installed the font. Here, take install Windows fonts as an example. So if you are to install Mac fonts, refer to the procedures.
1. Unzip the font zip file you have downloaded from FontSpace.
You can right click the zip otf or ttf file to use a decompressing program like WinRAR or 7-zip to Extract the file or just double click the zip file to run it directly if you have set a default decompressing software.
2. Then hit Install to install the OpenType or TrueType font on Windows or Mac.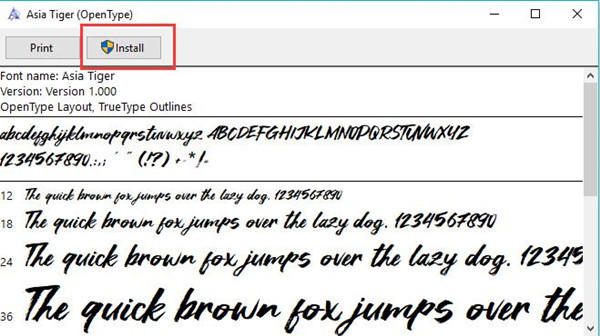 Here, if you want to Print something with this font style, it is also feasible.
At this moment, a new font will have been installed on Windows 10, 8, 7. For Mac users, you can also try to extract the font file and then install it on your Mac device.
Related: How to Find Computer Specs on Windows 10
How to Use Downloaded Fonts?
After you downloaded and installed fonts from FontSpace, it is time to use it on Windows or Mac. Then you can apply this font to various applications as you wish.
1. Go to Control Panel.
2. Type in Font in Control Panel search box and then click the research result to get into Fonts.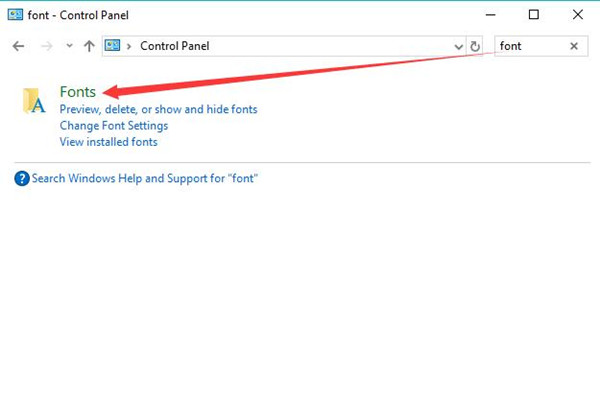 3. In Fonts window, locate the downloaded font and right click it to Preview, Print, Hide, Copy, Delete, and go to its Properties.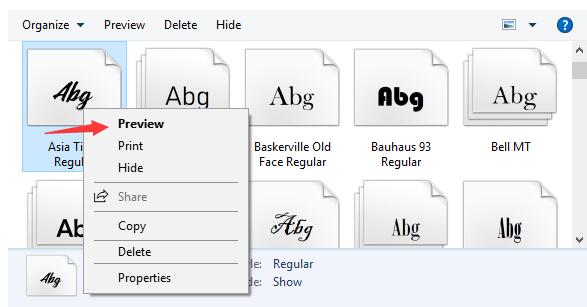 After that, in programs like Microsoft Word, the newly installed font from FontSpace will be available. For instance, you are able to use the Asia Tiger font on social media platforms.
In short, it can be seen that normally there is no need for you to login in FontSpace to free download fonts, but for more options or functionalities, you can also login or sign in to add some fonts into the list of favorites in case you need them in future. For instance, get the commercial use of the fonts on FontSpace rather than personal use. Above all, it is predictable that you are able to download, install and use new fonts on Windows and Mac on your own.
More Articles:
How to Change Text Color on Windows 10?
How to Remove CRC SHA From Context Menu on Windows 10