How to Download Videos from YouTube on PC
Nowadays, we are really spoilt for choice. There is a wealth of high-quality videos available online on a variety of popular online video-sharing platforms.
YouTube is the biggest with hours of videos being uploaded to the platform every hour. While it allows users to upload, watch, share, rate and comment on videos, the platform itself does not allow you to save the video from YouTube.
Many users have complained about this. Just imagine how much better it would be if the platform offered you the ability to save your top YouTube videos to your PC.
Luckily, there are a few tools currently available that you can use to save videos to your computer so that you enjoy it over and over again (even when you are not connected to the Internet). It gets even better… Some of these tools, such as MP3Studio, are even available completely free of charge!
Related: How to Fix Youtube Keeps Buffering on Windows 10, 8, 7
If you're looking for the best methods to download a video from YouTube to PC, then a free program downloader would be the best choice.
By installing MP3 Studio on your desktop computer or laptop, you can simply launch the app and then start converting all the videos you want from YouTube and other sources. MP3Studio YouTube Downloader for PC works on most popular systems, including Windows and Mac.
If you'd like to watch some of the videos you like offline, YouTube offers a download feature that makes that possible. However, keep in mind that your saved video will only be available in the YouTube app and you only get access to them for 30 days.
This is only a suitable feature for users who like to binge-watch their favorite videos and are not interested in using them for any other purposes. But if you want to use videos from YouTube for personal use, the only way to do it is to install the MP3 Studio YouTube Downloader.
A Personal YouTube Downloader for PC
If you're a Mac user, you already know that the Mac OSX is generally quite picky when it comes to running third-party applications.
This mostly has to do with safety and security because the system wants to protect users from any suspicious apps that were not downloaded from the App Store. But since MP3 Studio is a safe app and a fantastic one that brings lots of amazing features to your computer, you won't have any issues running it on your Mac.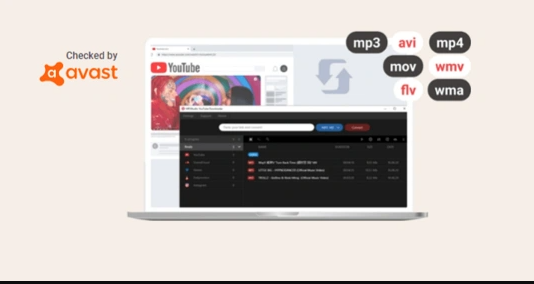 And if you're a Windows user, don't worry, you'll be able to enjoy the same amazing experience. This is a free program that can convert any video from YouTube and download it to your computer. When you have this app installed on your computer, you won't have to deal with any errors, as the app does its job really well.
Benefits of Using Our Music and Video Converter
There are lots of advantages of using this tool, and some of them are listed below.
1. Safe and secure — our multimedia converter is a 100% safe and practical way of converting and downloading any video you want from YouTube. With this app, you don't have to expose your PC to any suspicious websites with hidden viruses.
2. Compatibility with multiple operating systems — you get a lot of versatility with this app, as you can use it on Windows, Mac, Android and iOS.
3. No registration needed — you don't have to create an account or sign up for any membership with this app. Just download it on your computer and start converting your videos.
4. Quick and efficient — with our app, you can convert and download as many videos as you want on your computer. All you have to worry about is the free storage space on your device.
Step-by-Step Details on How to Install and Use the App on Your PC
Step 1. Head over to our official website at https://mp3.studio/ and look for the big 'DOWNLOAD FOR WINDOWS 10/8/7 or DOWNLOAD FOR MAC' button.
Step 2. Click on the button to start the download and then launch the installation file following the prompts.
Step 3. You're now ready to choose the videos you want to download on YouTube. Copy the link of the video in question and paste it in the app.
Step 4. Pick your preferred video format.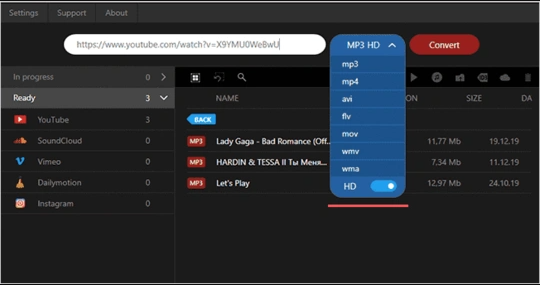 Step 5. Click on the "convert" button and start the conversion process. Once the conversion is done, press the "download" button.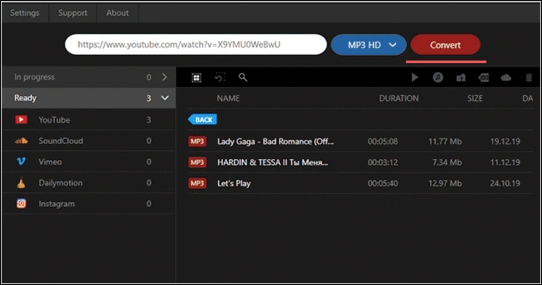 The aim of the MP3 Studio YouTube downloader is to make it easy to convert and download content from YouTube. So why not head over to https://mp3.studio/ and install our amazing app!
More Articles:
Fixed: YouTube Audio and Video Out of Sync on Windows 10
How to Fix No Sound on Youtube [6 Ways]
Tags :
youtube