Logitech Wheel Driver Download on Windows 11, 10, 8, and 7
Logitech G920 & G29 driving force steering wheel is often used by gamers to enjoy the immersive driving simulation that comes to life in detail. The dual-motor force feedback allows gamers to feel the tire and terrain change.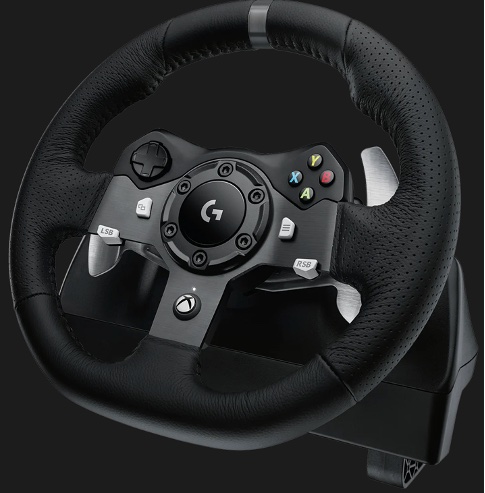 The Logitech racing wheel driver is essential for gamers to connect the wheel with the Windows systems. If the Logitech wheel isn't detected or working, you need to troubleshoot the Logitech wheel driver issue. In most cases, a Logitech racing wheel driver update is necessary to handle various Logitech racing wheels not connecting problem.
For instance, many users need to find the up-to-date Logitech G27, G29, or G920 driver on Windows 11 after the Windows system upgrade.
How to Update Logitech Wheel Drivers on Windows 11, 10, 8, and 7?
Whether you wish to download Logitech G27 or G920 or any other racing wheel driver, you can choose to search for, download, and install the most updated Logitech wheel driver on your own or by a professional driver tool.
In this article, you can find different methods to download the latest Logitech driving force wheel driver on Windows systems. If you want to get the Logitech racing wheel to work, you need to install a driver for this gaming device.
Methods:
Method 1: Update Logitech Wheel Drivers Automatically
For most gamers, you may wish to download and install the Logitech racing wheel drivers like the Logitech G29 driver accurately so that you can play the simulation game as quickly as possible.
Driver Booster, in this way, can be a perfect driver tool for you to find, download, and install the compatible and updated Logitech wheel driver.
1. Download, install and run Driver Booster.
2. Click the Scan button.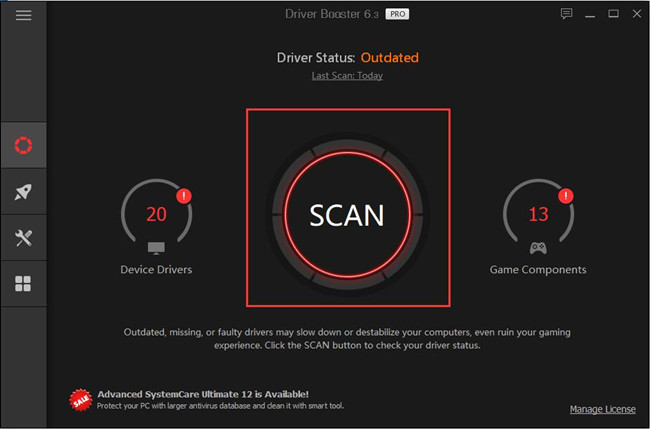 3. In the search results, locate and Update the Logitech racing wheel driver.
4. The tool is installing the compatible Logitech wheel driver.
You can use this driver tool to automatically update the Logitech G920 or any other driver and install many other game components like the Microsoft Visual C ++ Redistributable package. With the help of this automatic and professional driver helper, you can enjoy the racing games with the racing wheel as you wish.
Method 2: Update the Latest Logitech Racing Wheel Driver in Device Manager
Windows device manager manages drivers of different devices, including both the internal device such as the graphics card and the external devices like the Logitech racing wheel for gaming simulation.
Usually, the time users try to connect the Logitech G29, G27, G920, or any other wheel driver, a driver will be installed automatically on the Windows system, as you can see in Device Manager.
In this case, you can also update Logitech steering wheel drivers within this system tool, but you need to be relatively proficient in computers.
1. Open Device Manager.
2. Find out and right click Logitech driving force racing wheel device to Update driver.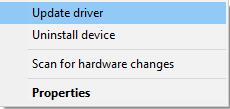 3. Choose to Search automatically for the updated driver software.
Wait until Device Manager finds the up-to-date racing wheel driver on Windows 11, 10, and 7. After that, you can decide to install the driver on your PC to get the Logitech wheel detected by Windows systems.
Method 3: Download Logitech Wheel Drivers Manually
Of course, you can also search for and download the Logitech wheel drivers by yourself on Logitech's official website. If you are a veteran of using the computer, you can just go to the official website and install the Logitech G27 or G29, or G920 racing wheel driver manually.
1. Navigate to Logitech Support.
2. Locate and hit Downloads.

3. In Logitech Support, type in g920 and then hit the search icon.

4. In the search results, find out the Logitech racing wheel driver.
Here, is G920 Driving Force Racing Wheel.
5. Hit Download to get the driver on your computer.
All Logitech device drivers and programs like Logitech C270 HD Webcam driver and Logitech Gaming software are available on its website. If you do not want to download this Logitech driver with a third-party tool or the Device Manager fails to locate the most up-to-date driver online, you may as well resort to the Logitech website and obtain this driver yourself.
Summary:
You can learn from this post about how to download and update the Logitech driving force racing wheel driver on Windows 7, 8, 10, and 11 by checking this tutorial. For most gamers, using the automatic driving tool to install the latest Logitech wheel drivers is more efficient.
More Articles:
Download Logitech C615 Drivers on Windows 11, 10, 8, 7 and Mac
Logitech G930 Keeps Disconnecting and Reconnecting (Solutions)
Tags :
drivers
logitech