Download Logitech C615 Drivers on Windows 11, 10, 8, 7 and Mac
Is Windows not detecting your webcam? Sometimes, when you tried to use the camera on Windows or Mac system for video conference or calling in Zoom, Mac or Windows does not recognize the Logitech C615 HD webcam.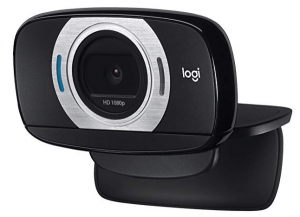 You tried to find out the causes of this Logitech webcam not working error, but to notice that there is a yellow exclamation beside the Logitech C615 camera and sometimes, it may even show you camera driver is unavailable.
In this way, there is much need for you to download Logitech c615 drivers on Windows or Mac systems to fix the Logitech c615 driver error.
Or sometimes, after upgrading the system to Windows 10, many users wish to get the Windows 10 Logitech c615 HD Webcam driver to ensure the camera driver is compatible with the system.
How to Download Logitech HD Webcam C615 Drivers?
It is worth noting that for external devices like the Logitech camera, a driver will be automatically and immediately installed by Windows or Mac system once you connect the webcam to the PC.
Therefore, once there is a Logitech C625 driver error, it discloses that the Logitech driver is not installed properly by the system, for instance, an incompatible C615 driver is installed on Windows 10.
However, fortunately, like the methods to download Logitech C270 drivers or any other Logitech webcam drivers, it is rather foolproof to update drivers for the Logitech HD C615 webcam.
After you checked the model of the Logitech device, you can move on to select one or more methods below to install Logitech webcam drivers.
Methods:
Method 1: Update Logitech C615 HD Webcam Drivers Automatically
If you are experiencing Logitech C615 driver issues, many other camera problems may pop up on the computer, for instance, Logitech webcam not showing up or not detected. Hence, you would better try to update this C615 driver for your Logitech camera quickly.
Driver Booster can be a reliable and professional driver tool that can help you keep all drivers up-to-date, with no exception for Logitech C615 driver for Windows 10. It is a good option for you to update the Logitech driver to resolve the C615 driver error.
1. Download, install and run Driver Booster.
2. Click the Scan button.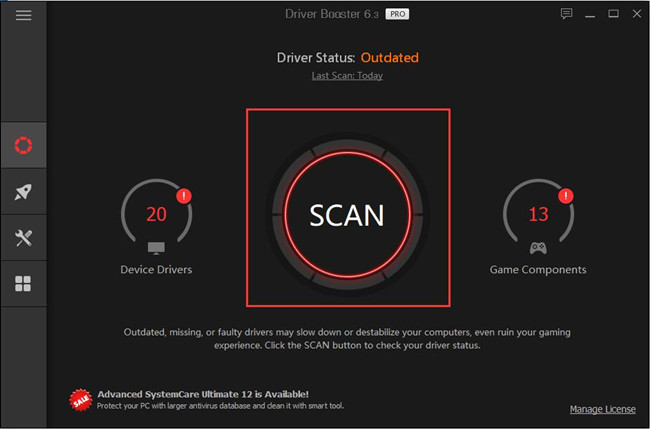 3. Find out the Logitech HD Webcam C615 driver and Update it.
If needed, you can also choose to Update all to allow this driver tool to download all the updated drivers. You can then use the Logitech webcam on Windows 10 to see if the C615 Logitech webcam can be detected with a compatible driver.
Method 2: Download Logitech C615 Driver from Logitech Support
Upon seeing the Logitech C615 driver error, you should resort to Logitech official website to get the latest patches of the driver and software for your webcam. Undoubtedly, Logitech technicians may have also noticed the webcam driver issues and have provided fixes for users by releasing new drivers or software to help you navigate the Logitech c615 error.
On Logitech, drivers for all operating systems including Windows, macOS, Linux, and even Android, are available. So users can also manage to install Logitech HD webcam driver for Mac.
1. Go to Logitech Support.
2. Here you directly navigate to Logitech C615 Support & Software to get the driver and software you need.
3. Select Downloads from the list.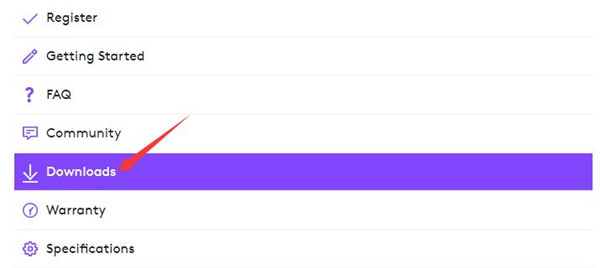 4. Auto detect OS, or you can select another operating system like macOS 11.0.

5. Click Download now to download the latest driver and software for Logitech HD Webcam C615.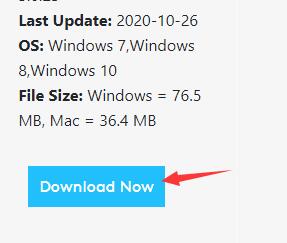 6. Refer to the on-screen instructions to accomplish the installation.
You can try to connect the webcam to the computer to check whether Logitech camera errors like Logitech webcam is being used by another computer is resolved. In most cases, Mac or Windows can detect your C615 webcam and allow it to run on the computer.
Method 3: Update Logitech C615 Webcam Drivers in Device Manager
Otherwise, if you are still wondering whether there is a Windows 10 driver for Logitech HD Webcam C615, it is also recommendable that you try to update Logitech drivers with the help of Device Manager.
Normally, this Windows-based tool will help users to search online and offline for the latest device drivers. Therefore, there is no need for you to take the time to download C615 webcam manually.
1. Open Device Manager from Windows search box.
2. Expand Cameras, and then right click the Logitech HD C615 Webcam to Update driver.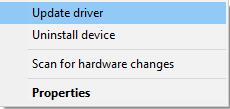 3. Select "Search automatically for the updated driver software".
If Device Manager does find a new version of the C615 driver, it will remind you, so you can finish the installation within the system.
Anyway, now that the operating system like Windows 10 does not detect Logitech C615 HD Webcam, you would better try the above methods to install a compatible and up-to-date Logitech driver to fix the C615 driver issue and pursue better camera performance.
More Articles:
How to Stop Device Census from Using Webcam Windows 11, 10
Fix Microsoft LifeCam Not Working on Windows 11, 10
Tags :
camera
drivers
logitech