Top 5 Ways to Open Event Viewer on Windows 11/10
Want to use the Event Viewer to troubleshoot system errors? Many people know that there is an event logs viewer on Windows system, but most of them cannot find it on Windows 10 or Windows 11, though you may be rather anxious about using it to check the activity history for your PC, see the system or security logs.
To help you locate or open the Microsoft event viewer on Windows 10, this article would mainly introduce five quickest ways for you.
Methods:
1: Open Event Viewer in the Search Box
5: Open Event Logs in Control Panel
Method 1: Open Event Viewer In the Search Box
Just type Event Viewer in the Start search box and press Enter, then you can get into the Windows Event Viewer easily.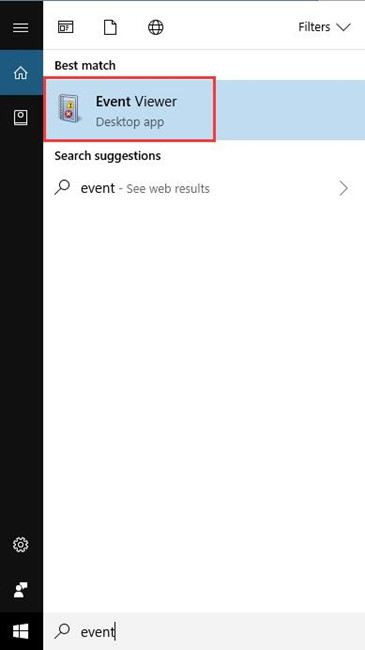 Method 2: Open it By the Run Box
Usually, when you want to navigate to some system services, the Run box can be a good choice.
1. Hit Windows + R to turn on the Run box.
2. In the box, type in eventvwr.msc and click OK to go to Event Viewer on Windows 10.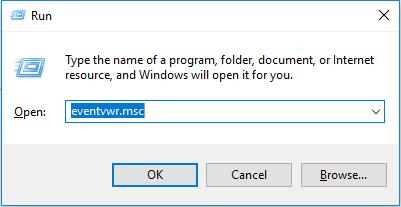 Method 3: Open it Via Command Prompt
A command in the command prompt would also help you find the event logs reader as well.
1. Click Start and input Command Prompt in the search box and right click the result to Run as administrator.
2. In Command Prompt, copy eventvwr in it and hit Enter to run this command.

The Windows Event Viewer would come into your sight at once. Use it to fix various errors and problems as suggested.
Method 4: Open it By PowerShell
You are capable of finding or accessing the event logs simply by way of Windows PowerShell on Windows 10.
1. Open Windows PowerShell (Admin) from the Start.
2. In Windows PowerShell, enter eventvwr and then stroke Enter.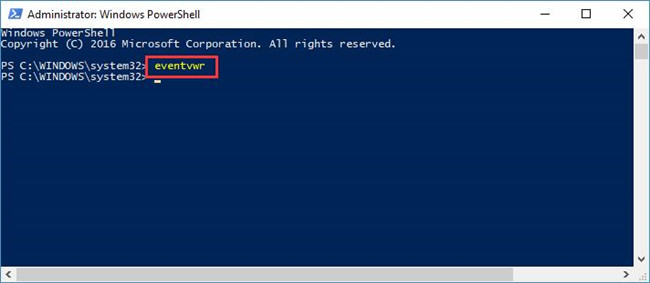 Method 5: Open Event Logs in Control Panel
It is also accessible to search event viewer in control panel as it contains most of the system services or programs.
1. Open Control Panel.
2. On the right top of Control Panel, input Event Viewer in the search box and hit Enter to begin searching. Then you can see the option View event logs pops up under Administrator Tools.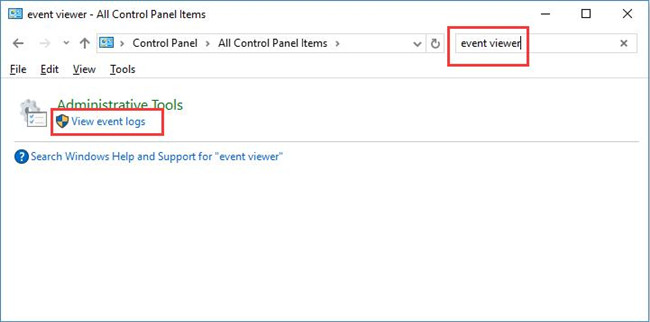 You can also follow this path: Control Panel > Administrative Tools > Event Viewer.
Shortly after that, you can use the event logs viewer to check the activity history on your computer.
At that moment, you can find or open the windows event viewers to check the event logs as you like.
More Articles:
3 Ways to Open Device Manager on Windows 11/10
How to Open Microsoft Paint on Windows 11/10