Fixed: Outlook Cannot Logon, Verify You are Connected To the Network
For people who have just installed Microsoft Outlook 2016, 2017 or 2018, it is common that when you start the Outlook, it reminds you of the error message that Outlook cannot log on, verify you are connected to the network and are using the proper server.
Now even if you have added an email address for Outlook, you are unable to log on to it, let alone send emails to someone else.
Here you may have realized there are various Outlook versions, such as Outlook 2016, 2013 or 2010.
In this case, you would better fix this Outlook issue for Windows 10 right away.
Why Outlook Cannot Log on. Verify you are Connected to The Network?
Outlook account information is stored in the user profile. So once your profile for Outlook 2016 is corrupted, Outlook can't log on Windows 10. So you may have to repair the profile of Outlook.
Only in this way can the problem Outlook cannot log on verify you are connected to the network be resolved for Windows 10.
How to Fix Outlook Cannot Logon Verify You are Connected to The Network?
This post will introduce you to solve the Microsoft exchange information service in your profile is missing required information and Outlook failed to sign in by way of changing the settings of Outlook on Windows 10.
Solutions:
Solution 1: Check Network Connection on Windows 10
Just as the error message prompting you, you can try to verify your Wi-Fi or Ethernet connection. As only when you have the good network can Outlook log on to server Windows 10.
1. Go to Start > Settings > Network and Internet.
2. Then you can see whether your computer is connected to Wi-Fi or Ethernet.
After that, if Windows 10 Outlook can't logon, you have to move on for more ways.
Solution 2: Boot Outlook In Safe Mode
Maybe in safe mode with the minimal set of programs, you can detect more easily what causes Outlook could not log on and the Microsoft exchange information service in your profile is missing required information.
1. Restart your PC.
2. Press Shift key and Restart button at the same time until the option list comes up.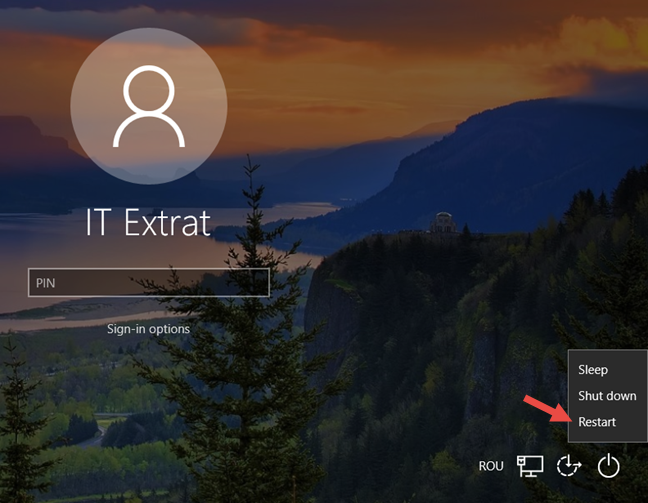 3. Then navigate to Troubleshoot > Advanced options > Startup Settings.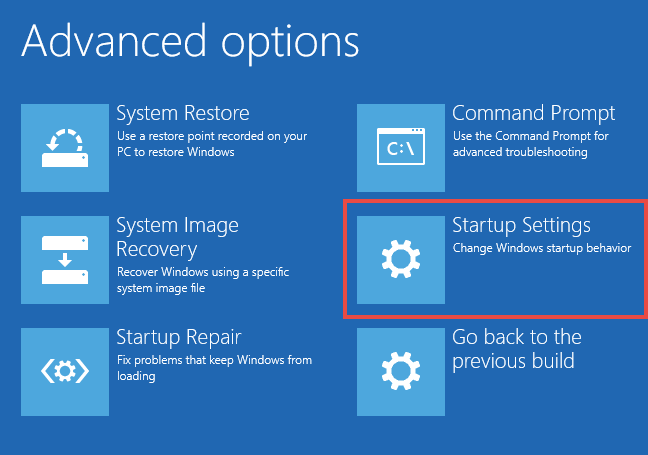 4. Stroke F4 or F5 or F6 to enter the safe mode on Windows 10.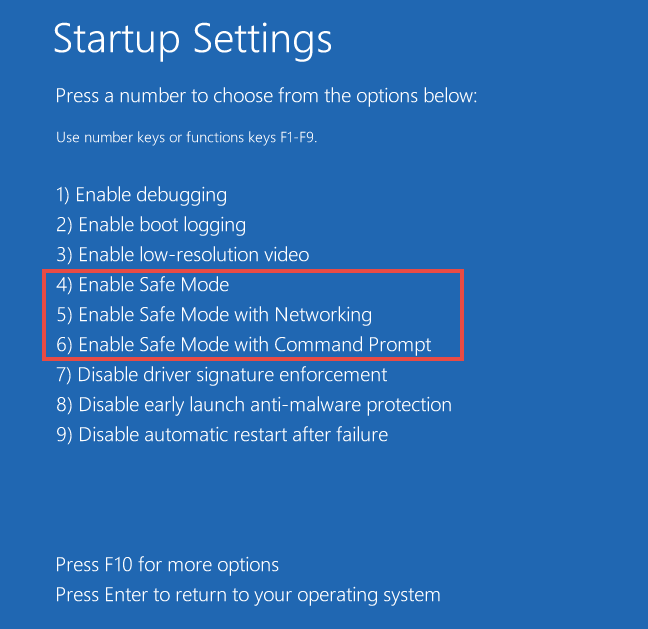 It is thing of course that you can run the command Outlook.exe /safe in the command prompt to navigate to the safe mode as well.
Now you will have got into safe mode where you are able to find out what leads to Outlook cannot verify server Windows 10.
Solution 3: Repair Outlook Profile
What makes Outlook 2016 out of work is the problematic Outlook profile, therefore, you may as well choose to repair it in Outlook Windows 10. Sometimes, it works.
Here take Outlook 2016 as an example.
1. In Outlook 2016 Windows 10, select File, then select Account Settings.
2. In Email, pick out the current profile and choose to Repair.
If your is Outlook 2010 or 2013, you can do the same to the profile.
If you are using Outlook 2007, you need to go to Tools > Account Settings > Email > Repair.
3. Follow the instructions to finish the repairing, shortly after that, decide to restart your PC to take effect.
When you sign in Windows 10 again, try to start Outlook to see if Outlook can't connect to the server verify you are connected to the network.
Solution 4: Create A new Outlook Profile
Now that the profile of Outlook 2016 or any other version may be corrupted. And since the profile includes the original settings of your Outlook, the corrupted profile can give rise to Outlook can't log on, verify you are connected to the network error.
It is advisable that you manage to add a new profile for Outlook 2016 or office 365 account.
1. Open Control Panel.
2. In Control Panel, choose to View by Category and then click Mail.
Here you must notice if you are using Microsoft Outlook 2016, it will show you Mail, if not, it may become something else.
3. In Mail Setup window, select Show profile in Profiles.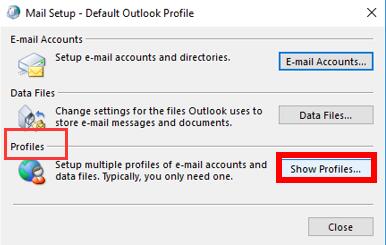 4. Then in the following window, hit Add.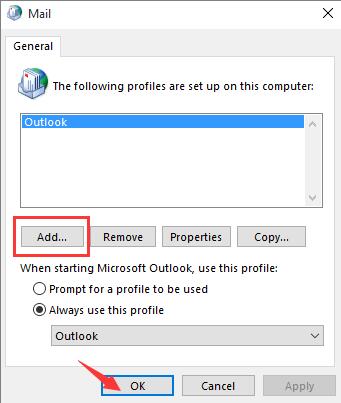 Here if possible, you can also click Remove to at first, delete the previous Outlook profile and then stroke Add to add a new one.
5. Then Windows 10 will ask you to fill in the name, email address, password and other information for the new Outlook.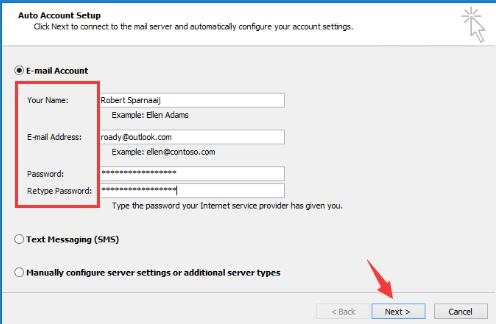 All finished, it is likely Outlook can start without the warning message saying Outlook cannot log on the connection and Microsoft exchange is unavailable.
To make thing easier, in order to solve Outlook cannot log on Windows 10. Verify you are connected to the network, you would better struggle to fix the corrupted profile for Outlook 2016 using the methods in this post.
More Articles:
How to Fix Hyperlink Not Working on Outlook
How to Add Gmail to Outlook on Windows 10
Tags :
outlook